Dr. D's Pet Packages sent along this box for our miniature schnauzer Lindy, and it arrived while we were gone! Dr. D's offers really neat pet subscriptions for both dogs and cats that are personalized by a Veterinarian. I received the "Happiness" package, which contains 4-5 premium toys and natural treats tailored just for my dog's preferences and needs. 10% of proceeds help homeless pets! This package is $29 per month, down to $25 per month with a longer subscription.
I think we missed the November mailing so Lindy isn't here to enjoy this one (she's with dad in Vermont) but we have great news! Lindy will be returning to us at the beginning of April, along with Daddy! I'm saving these treats for a special welcome home gift for my baby dog. I cried when we left the house on Wednesday.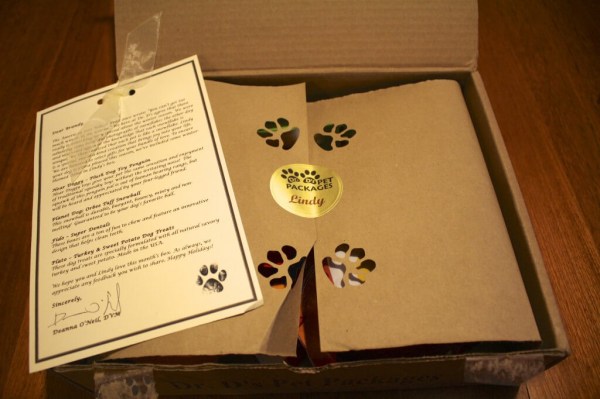 I thought this was the sweetest touch. I almost cried again! I miss my dog terribly. And my husband of course. But I really miss my dog. She's one of my children! I thought this personalized touch really differentiated Dr. D's from the other dog subscription boxes and couldn't wait to see inside. Like the note says, Lindy is a special snowflake 🙂
The Subscription
:
Dr. D's Pet Packages
The Description
: Delight your dog or cat with Dr. D's Pet Package, a box of toys, custom treats and supplies selected by our veterinarian, Dr. D, to suit the needs and preferences of your pet.
The Price
: $19-49 per month
Dr. D's Pet Packages December 2013 Review – Happiness Package
There was a wonderful minty smell emanating from this box! It made it really intriguing because normally boxes full of stuff for dogs don't smell that fantastic!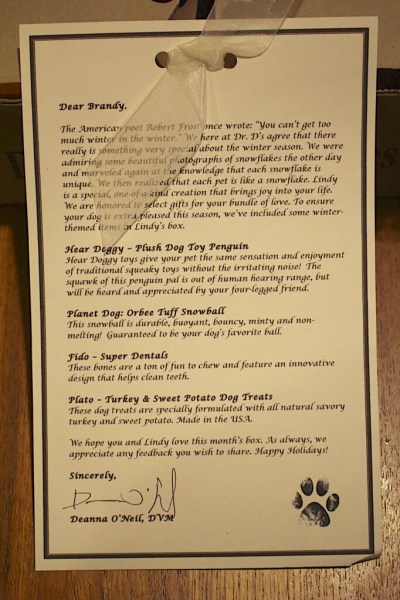 Here's the full information card for my snowflake. Lindy actually loves the snow!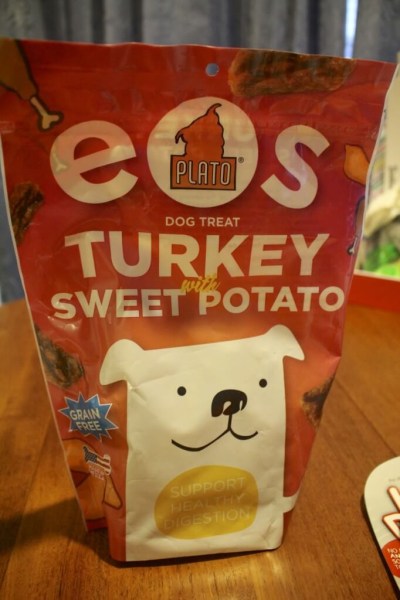 Plato Turkey Sweet Potato Treats ($9) These are grain free and have Lindy's favorite ingredients – turkey and sweet potato, with a rosemary kicker. When I filled out my profile I noted her insane love for yams. These will last forever, because it's a giant bag! They are super healthy and she will love them too.
Hear Doggy – Plush Dog Toy Penguin ($10) This is the coolest ever. I've never seen it before! It's a squeaky plush toy that's barely audible – it goes off in the frequency for dogs. Dr. D, you are a genius! Lindy loves squeakers (….and so do the kids…) and this will solve that latter issue!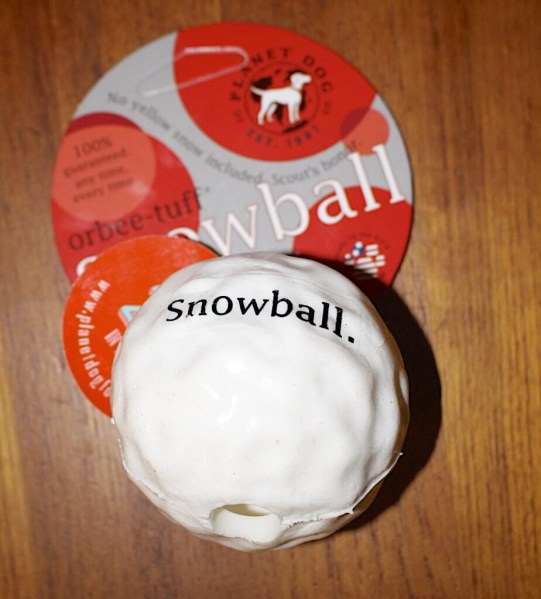 Planet Dog Orbee Tuff Snowball ($6) The source of that delicious mint smell! I know Lindy will grab this and gnaw on it all day. I totally tasted it. It didn't taste minty to me, but it sure smelled like it (yes, I really did!) I dare say this is probably a better (and vet-approved) alternative to her normal ball of choice – the golf ball.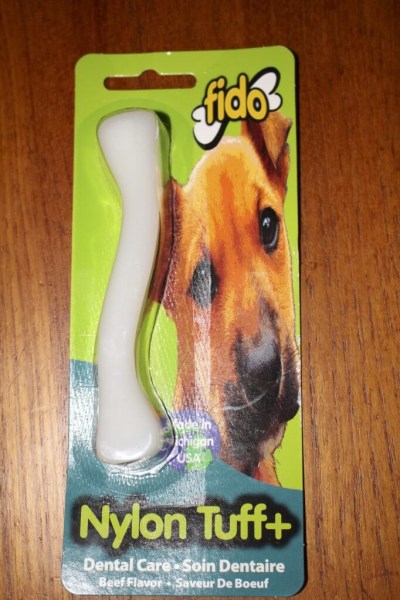 Fido Super Dentals Nylon Tuff+ ($8) This size was perfect for my smaller dog. She's 14 pounds (and only fluffy fur wise in the winter), so she's on the larger end of small dogs, but she's still tiny. We have a hard time keeping her teeth cleaned so this is appreciated!
The value of my December Happiness Package from Dr. D was $33, which was a nice savings over the price, which included free shipping. Plus I received excellent vet-approved items including amazing stuff I've never seen before! Lindy is going to go nuts over that ball! I'm trying very hard not to send her a package (seriously, I send my dog packages more than I send my husband packages!) of these goodies!