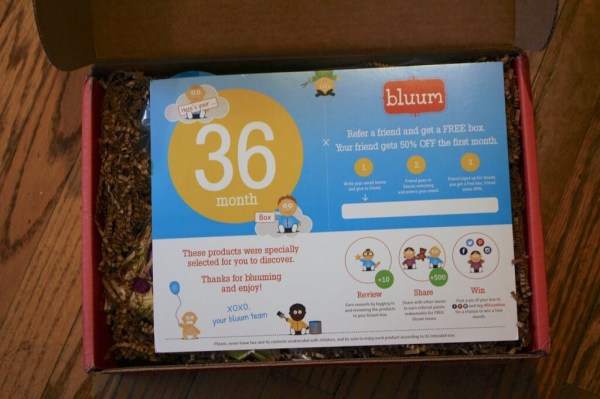 December's Bluum Box might have been the best one we've ever received! We get one for each kid, but I'm not sure where the other one is right now. This was supposed to be shipped to VT, ended up in DC, and then was forwarded to us. So we had quite a bit of postage due, because this box was really heavy!
The Subscription
: 
Bluum
The Description
: Age-specific subscription boxes for babies and toddlers starting at $14.90. Each box contains 5-6 full-size products revolving around a monthly theme. A toddler box is available for $24.95. Earn rewards points for reviewing products or opting in to that month's Bluum box to redeem for a free box.
The Price
: $24.95 per month.
The Coupon
: Save half off your first box with code HALFOFF.
December 2013 Bluum: 36 months Boy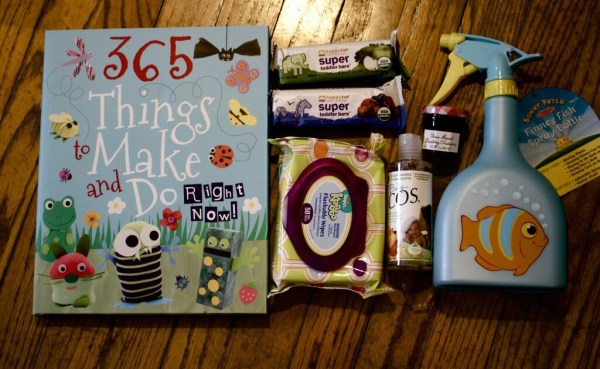 Bluum used to have silly themes that weren't themes and now the official theme is just the age of the box. I'm happy with this change, it was totally confusing to have a theme and not get items that actually matched it. Bluum has been a little bumpy in terms of having items match the kids' ages but I think their boxes have been steadily improving over the past few months, and I'm really excited to see these boxes now!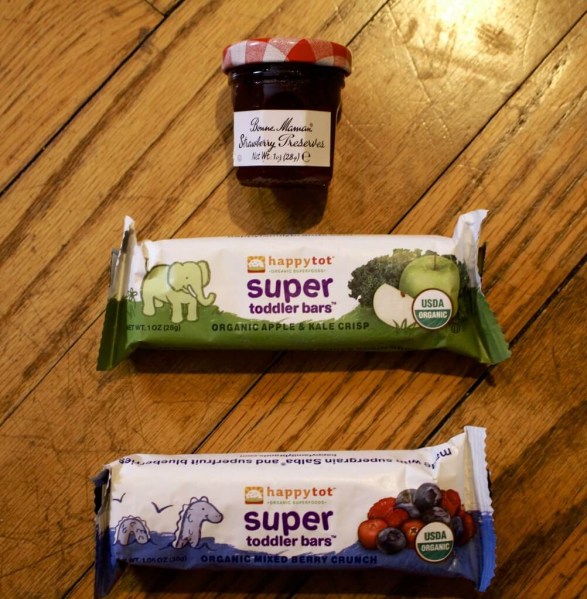 Bonne Maman Strawberry Preserves ($0.70) Something sweet for the breakfast table.
Happy Family Super Toddler Bars ($1.60) My kids took these and ate them right away! We love Happy Family!
Baby Ēcos Hypoallergenic Laundry Detergent ($0.40) We use Honest Company for all our detergent, but I'm happy to try this out and even happier to have a travel size!
Kandoo Flushable Wipes ($2) We use flushable wipes and I will happily put these in our arsenal. In fact, I may use these for our go bag (it's hard to call it a diaper bag at 3 years old) so we have some for out of the house potty time. This kid's new year's resolution? POTTY TRAINING!
Melissa + Doug Finney Fish Spray Bottle ($4) When the kids saw this they grabbed it and ran away with it. They love spray bottles. I do fill them with water for fun or helping "clean" or whatever!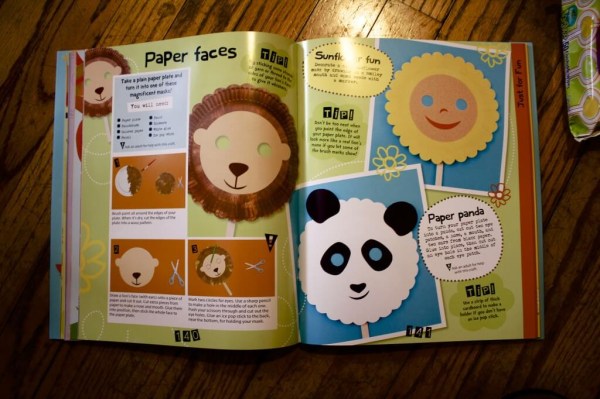 365 Things to Make & Do Right Now! Book  ($13) This is an absolutely gorgeous book and my daughter flipped through every page right away. I really want to get through some of our craft supplies this year and I know it will help us do that! We are getting two so I may leave this one here for activities to keep us busy at the grandparents' house?
The December Bluum Box is surprisingly a little light on the value (around $22, but I also calculated travel sizes based on bulk prices too) but I totally didn't care because I thought it was a great box! I don't think I can call Bluum weird any more!  Visit Bluum to find out more or to subscribe, and use the code HALFOFF to save 50% on your first box!
Check out all my Bluum Box Reviews! Don't forget to take a look at other Baby Subscription Boxes & Subscription Boxes for Kids.