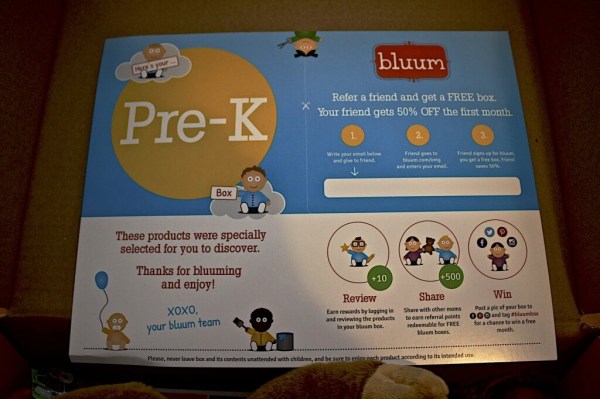 Bluum is a baby and toddler subscription box, and they've recently changed their service. They no longer have "themes" for the months. Instead, each month you'll get items for your baby plus usually something just for mom. I like that there isn't any sort of theme anymore, plus I've been really enjoying the items that come in the boxes.  After 36 months your child will receive a pre-K box. Because our boxes are now super similar and my daughter has craft boxes she enjoys, we are going to cut back to one box just for my son, but I am glad we got boxes for both kids!
The Subscription
: 
Bluum
The Description
: Age-specific subscription boxes for babies and toddlers starting at $14.90. Each box contains 5-6 full-size products. Earn rewards points for reviewing products or opting in to that month's Bluum box to redeem for a free box.
The Price
: $24.95 per month.
The Coupon
: Save half off your first box with code
HALFOFF
.
January 2014 Bluum Box Review: Pre-K Boy & Girl
I never got a box for my daughter from last month. There was a huge shipping mixup but Bluum was super fantastic about it and refunded me. I have nothing but great things to say about their customer service. Every time I have had a small issue they have taken care of it 100%.
Girls Pre-K Bluum Box
Happy Kritters Cuddle Bear  ($12)
365 Things to Make & Do Right Now! Book  ($13)   We got this book last month in my son's box and you can see more about it there! It's a great book!
Mini Tin Gift Set: Pop-Up Animals ($5.39) This is super darling and perfect for making Valentine's. I was excited to get this in both boxes and we will be doing an activity with them.
Chocolate Dipped Coconut Luna Bar ($1.25) Yummy!
Boiron Oscillo ($7) We started using these a few weeks ago and you know what, I think they really do work! They made me feel a lot better from a cold without taking tylenol or advil. I was happy to get more because the kids can take it too.
The value of the girl's pre-k box was $38.64.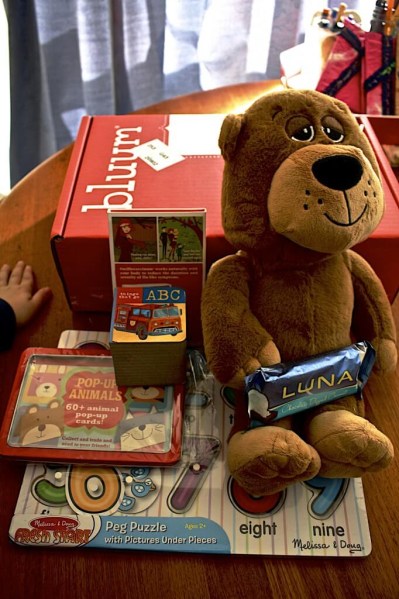 Happy Kritters Cuddle Bear  ($12)
Crocodile Creek Things That Go Block Books ($6) E was super psyched to see this in his box! We can practice new words and discover new things that "go!"
Melissa and Doug – Fresh Start Peg Numbers Puzzle ($8.72) I did feel this was a little young for him even though he wanted to play with it. If this was our only kids' box that we got it wouldn't be a big deal and we'd just open it & play with it, but we'll probably pass this one on!
Boiron Oscillo ($7)
The value of the boy's pre-k Bluum Box was $40.36!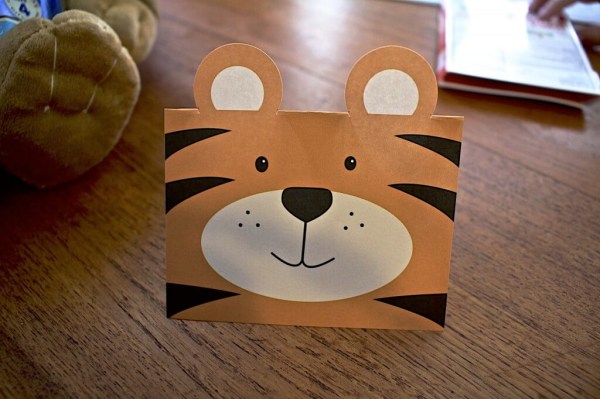 These are the cute pop-up animal cards. there are also blank ones to decorate and they have lines to write a note.
Visit Bluum to find out more or to subscribe, and use the code HALFOFF to save 50% on your first box! You can also heck out all my Bluum Box Reviews! Don't forget to take a look at other Baby Subscription Boxes & Subscription Boxes for Kids.