Holiday Prep Edition!
The complete 2014 Holiday Gift Guide is coming soon here!  Check out all my gift ideas! First it's time to get ready for the holidays and for holiday shopping. Yes, it's an event and you have to be prepared! I take my holiday shopping seriously y'all! It's my favorite time of the year and it is NOT just about the gifts. It's about your home, your kids, your events, and creating that sparkling magical season. Hopefully I have some great ideas for you! If you're not already subscribed to my newsletter, please do (see the bottom of this post)! You will not want to miss it!
 Get Your Kids Prepped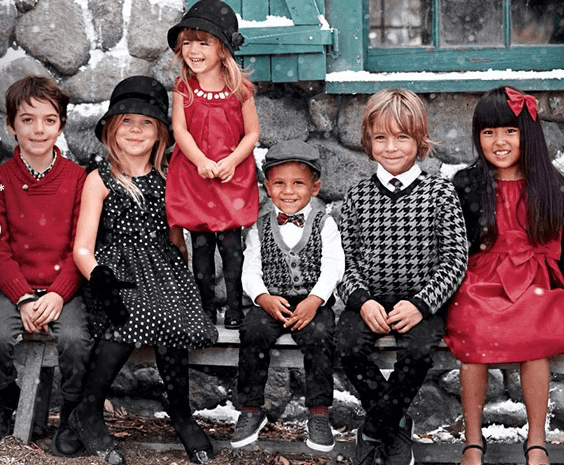 You have already seen my exhortations to buy your kids holiday clothes! I really do mean it, they sell out! You want to get those holiday pictures taken stat! I do my kids' clothes shopping at Gymboree because I love the value and I can find matching sets for three kids! My daughter hugs the clothes I buy her from there. Perfect party dresses and dapper ensembles for the little dudes!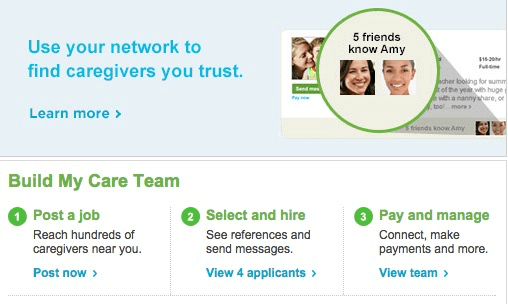 Care.com is the service I personally use to find sitters for my kids – and they have all been fabulous! I have long been a fan of Breedlove, the nanny tax service they purchased. I *hate* dealing with the taxes and payroll for inhome caregivers, and they make it super easy! Use code GIFT to get 30% off your membership. The three month period is the best deal but honestly, I usually find a nice team in a couple weeks. If you need extra help around the holidays – cleaning, watching the kids while you shop, or while you're out at special holiday events – Care.com is a great place to look!
Get your kids ready for the season with a countdown! See my roundup of 2014 advent calendars for kids.
Get Your Mail Ready
I have a DSLR but I'm not totally into buying lenses – the last time I bought one (that should have been "just what I needed") I wasn't thrilled by it! You can rent photo gear or purchase used through Borrow Lenses! How brilliant? TOTALLY BRILLIANT! Perfect for creating your holiday photos!

Oubly is offering the darlingest holiday cards, and 30% off for you until November 21! Use code HOLIDAY014. Plus, for a limited time there is free edge card printing on all Holiday Cards and stationery! Check out the Holiday Cards (the kind you personalize) as well as the pretty holiday greeting cards!

Need a little help with a Letter from Santa? Check out the economical SantaSentMeaLetter.com! Yes you can DIY but this one comes from the North Pole! Pick one up on this Plum District Deal!
Get Your Home Prepped for the Season
It's also time to get your home ready! We have an old sad artificial tree, and this year we are upgrading to a fancy pre-lit tree. I'm not a huge fan of dealing with real trees. But if you are and don't get them locally, check out this r deal for delivery of a fresh cut tree!  Balsam Hill trees are the ones on all the movie sets, I love them, totally gorgeous.
I'm obsessed with this faux Sugarlands Spruce – I think it has a great profile and just says Christmas to me!!!
Now, don't get me wrong, I love me some Bath & Body Works candles (just ask my UPS dude!), but when it comes to prettying up my space for the holidays, I am all about ILLUME! Designer fragrances and designer containers (they make great hostess gifts too!).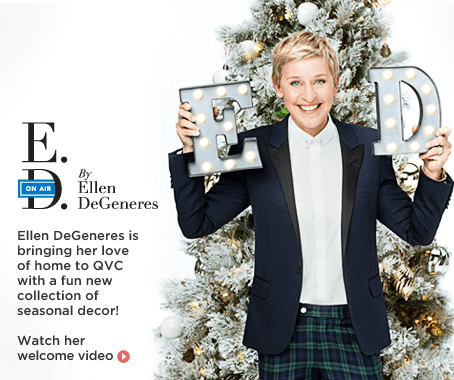 I admit, as soon as I saw that Ellen DeGeneres was doing a home collection with QVC that I would LOVE IT. And I do! Everything is quirky, fun, right on trend, but accessible (money wise and also not too weird). I especially love the marquee letters! I also love QVC – yes their shipping is annoying but at least you know how much the product costs and how much the shipping is and I always find unusual products there. Great place to shop. I'm a Q fan!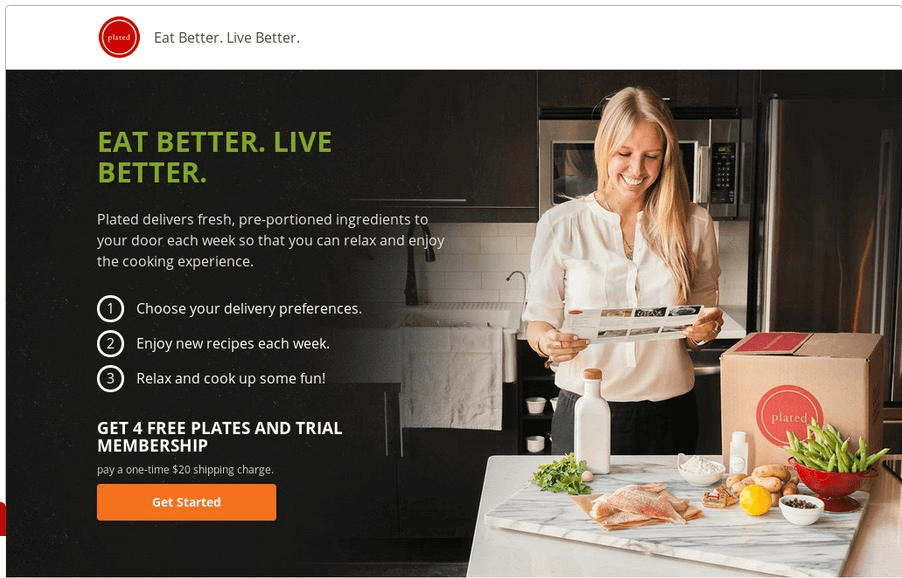 I promise that you are too busy to cook a whole lot of fancy meals. I love Plated for this! Try it with a one time $20 shipping charge and get your first box free. Yes, I personally use it, love it, my readers love it. Sometimes I will even order multiples of a recipe to feed a crowd. We plan on doing Plated for our Thanksgiving meal this year! Plated delivers fresh, pre-portioned ingredients to your door each week so that you can relax and enjoy the cooking experience.
Oh, and I am in love with all the little personalized home accessories from Tiny Prints! I always put "Team O'Grady" on our things, I think it's just darling – and avoids that weird "O" personalization issue (it doesn't really look like anything when it's an o!).  I guess I could put The O'Gs and that would be weird and hilarious.
Have you ever bought a gift card? What about a DISCOUNTED gift card? I purchase discounted gift cards to my favorite stores on Raise! New customers can use promo code RAISE60AF to take an extra $5 off orders over $60. Just the other week I purchased a Bath & Body Works gift card for 13% off, and stacked it with a 25% off code. That means I got almost 35% off my order! AMAZING! It's my secret savings weapon!
I use Ebates to get cash back when shopping! Why? This is why! And yes I've been addicted to shopping online since that long. Shush.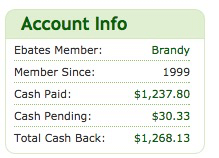 Same thing, different store, I check both!
Get Yourself Ready!
I love the holiday season and I love getting all fancy, but you know, I don't like dropping a zillion dollars everywhere to do it. I also don't have the time!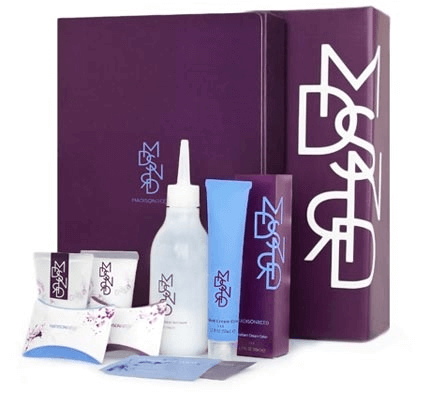 I personally use Madison Reed to color my hair at home! It's super easy and free of all those crazy chemicals found in other brands. My hair never falls out when I use it and it looks great – shiny, soft, and the color is fabulous. I'm lightening up a little and going with Lucca Light Brown the next time I color! It's super easy to use, not smelly, and Madison Reed is 100% concerned about the health of my hair and scalp! Many of my readers have tried it and they all report totally awesome experiences and color!
 Yes, you can do a mani at home! Julep's Plie Wand has been so helpful in improving the way my nail painting looks. I had mega trouble at first but after an experimentation session found out the best way to hold it for me. You can get the Plie wand plus 2 polishes for $24.99 – less than the cost of having someone else do your polish, and you can use it again and again!

Get your jewelry wardrobe glammed up with a Hatch Jewelry membership! If you want to upgrade your jewelry wardrobe for the season without really buying anything, rent some glamorous designer jewelry instead!
And Nordstrom is where the dresses are! I have never gone wrong with them – Free Shipping & Free Returns all. the. time. Period.  Like with kids' clothes, selection is always better earlier in the season but you can always find something at Nordie's.
Do you feel ready yet? What's on your holiday prep list?? Be sure to come back soon for the full 2014 Holiday Gift Guide!
See all my 2014 Holiday Gift Guide posts. If you are looking to submit an item for consideration in the guide, please see my post regarding 2014 Holiday Gift Guide pitches and submissions.
Be sure to sign up for my newsletter below so you don't miss the gift guide's release, any giveaways, and of course, my Black Friday & Cyber Monday deals!