Time for Thursday Thoughts with Jennifer!
I'm still in Panama City… leaving tomorrow for Vermont! Still so much to do – we're passing out Christmas gifts to the family here tonight. I'm still hunting for a few last presents – and must get the unicorn Barbie horse my child is nuts over. For some reason they don't sell it online at any reasonable price. I can't believe next week is the last TT before Christmas and the week after that it will be all over!

Some kid "helped" my son to the top. Grandma V (my aunt, not *my* grandma) went up and get him down.. He's really sort of a pansy but all of a sudden yesterday he decided to get out a skateboard and try to ride it on a tile floor! Funny guy!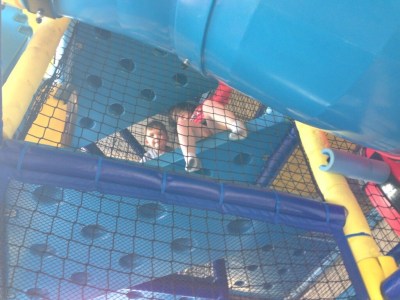 I was SUPER excited to get a new addition to my beaver collection. It's grown quite a bit recently. Too many good beavers! No I don't joke about my collection – this is me checking out from Target. I will show my husband and he will say something to the effect of Merry Christmas Weirdo.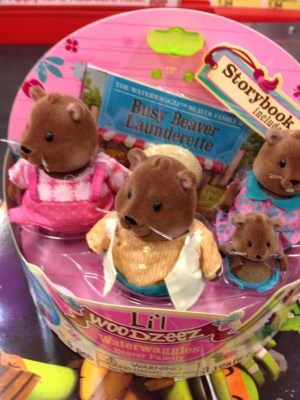 I didn't really keep very good track of what I had coming here – I hope we got the last of everything last night, because that's all I was expecting. I have 4-5 reviews to post, which is insane, but the Internet waaaay back in my room is super slow so I've had a hard time posting when I want to!  I'd better get it done – I have a pile of boxes to open and a mountain of gifts to wrap when I get to Vermont!