I thought it would be fun to pick out ten subscriptions to consider for a new year & new you! I think they cover a lot of bases for New Year's Resolutions! The automatic deliveries (or in some cases just the curation) will help keep you on track.
1. RocksBox – I mentioned in my last review that I thought this was the #1 box to get for a New Year & New You! RocksBox is a jewelry rental subscription service and it's totally changed what types of jewelry I wear! I am so much more adventurous now with my jewelry selections!
2 + 3. Golden Tote and Stitch Fix – These two services are two very different styling services and I love both! With Golden Tote select 1 piece and get 2-3 for $49, or pay $149 and pick 2 pieces and receive 5-7 pieces. Golden Tote is owned by the founders of Puella, a fashiony brand.  Stitch Fix is another great one to try, with no commitment besides a $20 styling fee (refundable if you purchase at least one item from your box)!
4. Bestowed Box – I love this great nutritionist curated box (get your first one for $10 – code expires 12/31 – use coupon HELLOYUM40). We've been eating our way through our December Bestowed Box and have totally enjoyed it. One of the things I really like about this one is that the products are generally full or deluxe sample size and it has a nice monthly theme.
5. Madison Reed – If you haven't read my Madison Reed hair color review, let me show you my gorgeous new color (and thanks to everyone who reads my blog for your kind comments)! I had no idea, but apparently I have hair dye allergy, this hair dye did not sting my scalp or cause my hair to fall out, plus the color is gorgeous!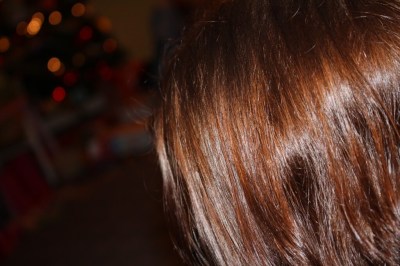 6 + 7. Fabletics + Ellie. I'm mostly a Fabletics user, but I'm excited that the very healthy competition they have injected into the fitness wear subscription marketplace has apparently caused some changes on the Ellie side! You can now buy outfits from Ellie that include the pricier pieces, and get more than one piece. Both subscriptions are super high quality and I love both!  FYI, in the new year Fabletics is expanding to include multiple inseams (HOORAY I AM SO EXCITED!) and extended sizes! Every woman needs to feel good in her workout clothes!
8 +9. Hello Fresh & Plated. These are both meal/dinner kit subscription services and each has their own charms! They'll both help you eat healthy during the New Year by sending you fresh ingredients and recipe for wholesome whole food cooking. I think the most processed either of them get is the occasional pasta or canned vegetable (like tomatoes).
10. Wantable – I love Wantable! They have makeup, accessories, and intimate boxes, so you can select the box that best meets your needs for the new year (or get more than one!). Every item is full size and perfect for the month, so when you need a refresh, pick up one of these boxes, discover something new, and add a little fun! January Intimates Box review soon – as soon as the letter carriers can find it!
What monthly subscription boxes are on your list for 2014? I get all of these in varying frequencies, so they are my personal recommendations to you!