Pick Your Plum is a fun daily deals site (and y'all know I am obsessed with flash sales!). Every so often they offer a "grab box" packed full (and they really really mean packed) fun items. The grab box is $30 plus $5.99 shipping. I posted about the grab box on Black Friday and I was lucky enough to grab one myself. Grab boxes are stuffed full of various items that Puck Your Plum offers. I couldn't believe how packed it was and I loved this box! I wish there were subscriptions as fun as the Pick Your Plum box! On December 31 starting at 9am Eastern (7am Mountain time – they are based in Utah) they are having a huge blowout sale with over 30 items on sale!  There will be Cardigans for under $4, Necklaces for under $2, and Cupcake liners under $1!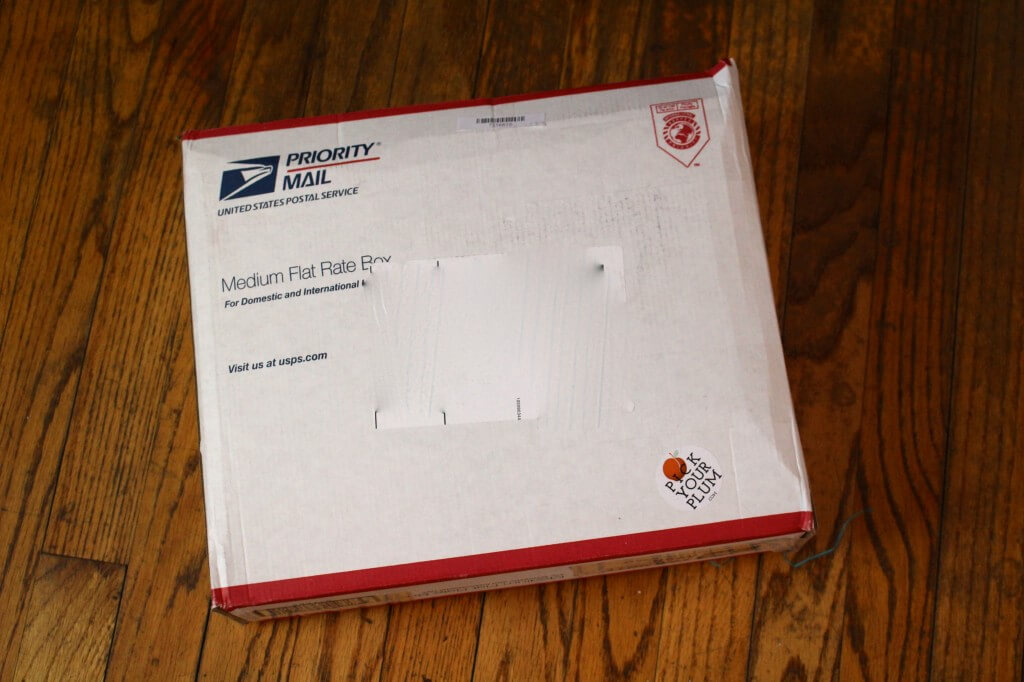 Really, I couldn't believe how many things were in this box!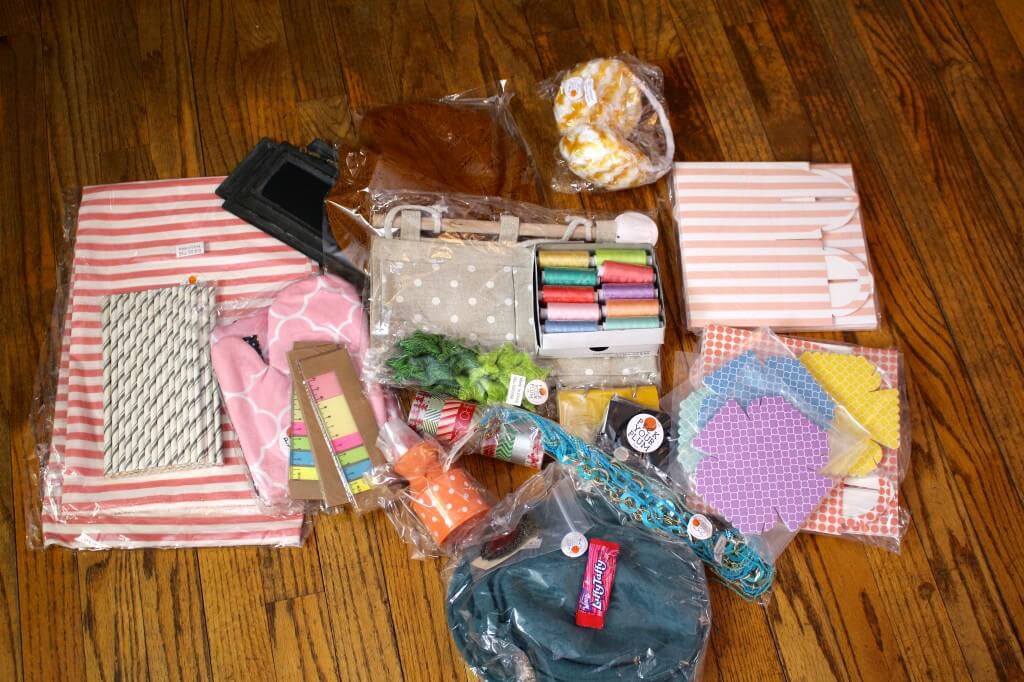 It took me quite a while to unpack this puppy! I was so excited seeing everything! What a great box! I don't have an individual photo of the thread, but it's a set of 10 pantone-matching threads!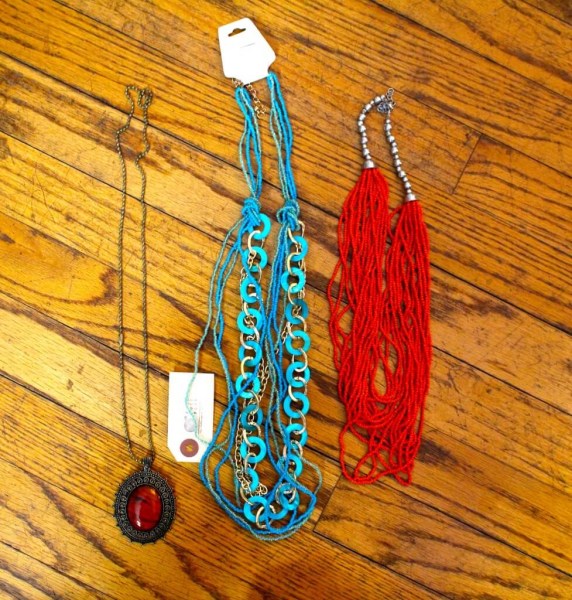 There were 3 fun necklaces!
This cute robin's egg blue hat.
A funky orange beret!
There was also a pair of chevron earmuffs. I didn't bother to contact Pick Your Plum about it, but they were defective. I had dealt with their customer service already (originally I was sending the box to Florida and then I decided it should go to Vermont), and they were super helpful and communicative.
2 sets of treat boxes, 4 sets of treat cups, 2 mini notebooks, and 3 sets of post-it flags.
A cute set of Christmas stars, though they don't have to be just for the holidays!
4 metal chalkboard wall hangers and a fabric wall organizer.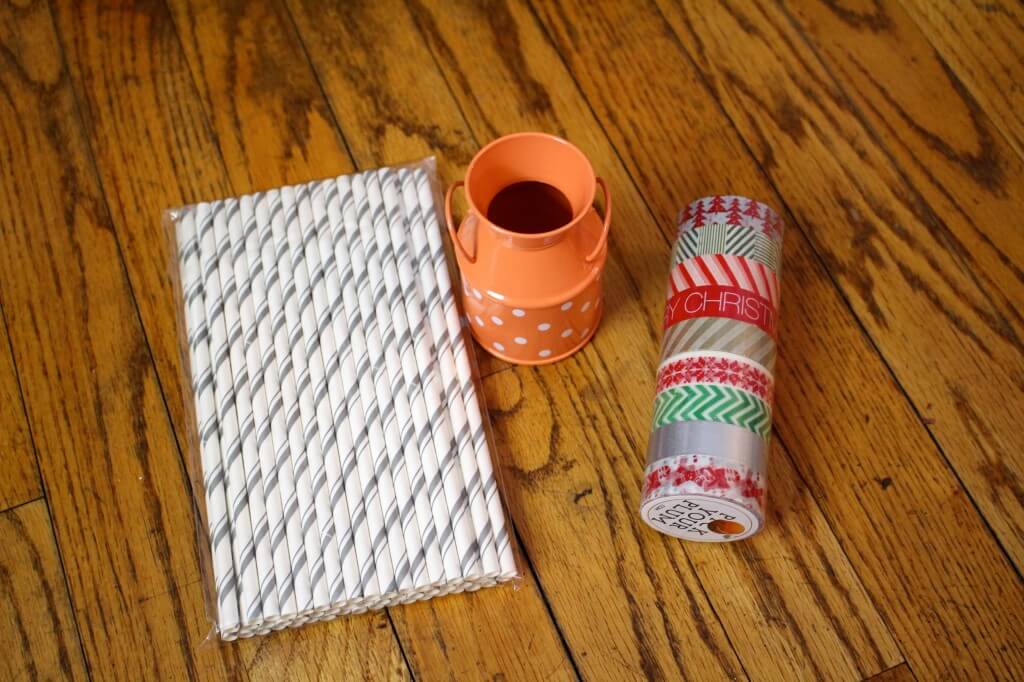 Gray and white paper straws, a little metal bucket, and a whole set of Christmas washi!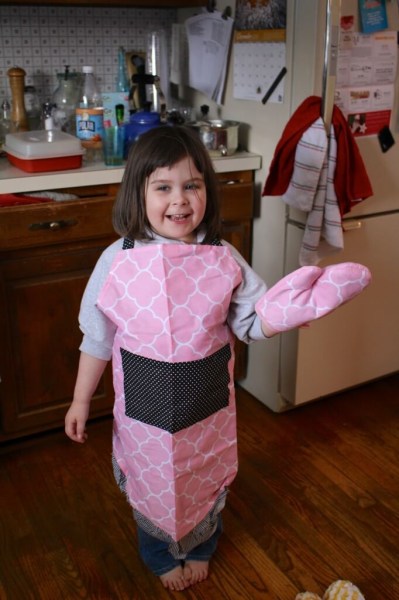 An adorable apron and mitt!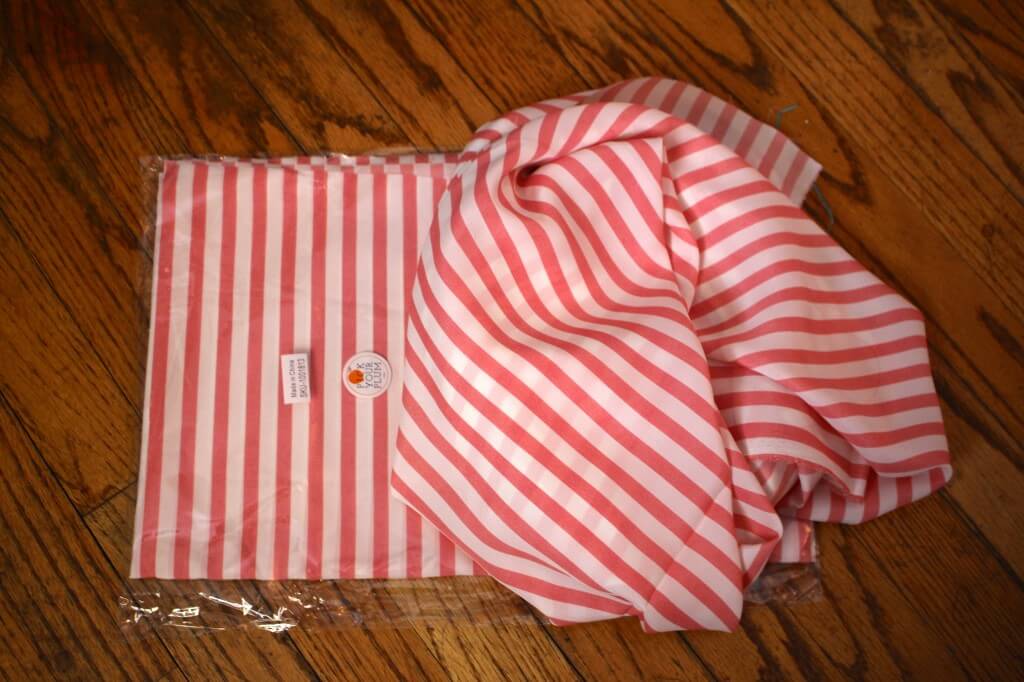 And two pieces of fabric that serve as table runners or coverings or whatever you want to use them for! I'm using them for when I do South Hill Designs socials!
I thought I got I got my money's worth for $35.99, it was a really super fun box, and I can't wait to see what  Pick Your Plum has on sale!!! 9am Eastern, don't miss it!