Period Packs sent me this subscription box for my review.
Period Packs is a gift box for for girls – to "welcome young ladies to womanhood." I think this is a really fun idea and my teen tester really enjoyed this box! It's full of period supplies (and some cool stuff I didn't know existed), literature and learning materials, and just generally fun stuff that will help enhance the receptiveness of getting a pile o' period stuff. Teen girls love getting new stuff and I remember that the first girls to get introduced to what a period is all about were a totally big deal. That was of course in elementary school – I think about 5th grade. Just a brief reminder to everyone with a girl – periods are starting way earlier and you may want to have your arsenal prepared and start informing your girl in fourth or fifth grade. This is a great icebreaker to get the conversation started and being able to play with all the fun stuff while talking about menstruation made this box very appealing.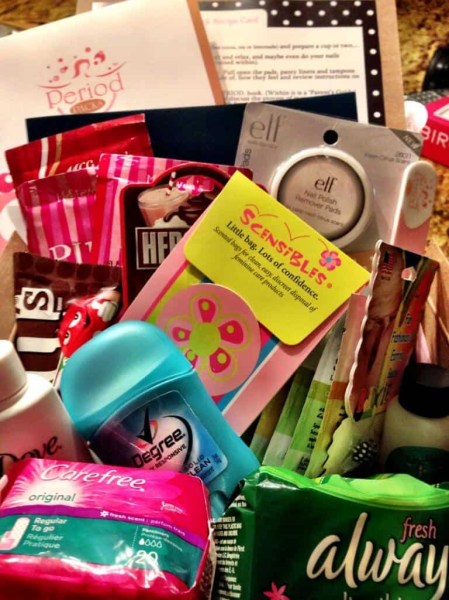 The Subscription
:
Period Packs
The Description
: For that special, transitional time in every young woman's life, wouldn't it be lovely to gift her a functional and celebratory gift box? This one-time box will help her with everything she needs!
The Price
: $50 per box – no subscription required.
Period Packs Fresh Scent Box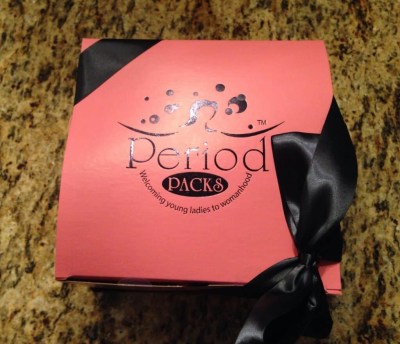 Period Packs comes in an outer box and is very professionally put together.
I was surprised at all the stuff!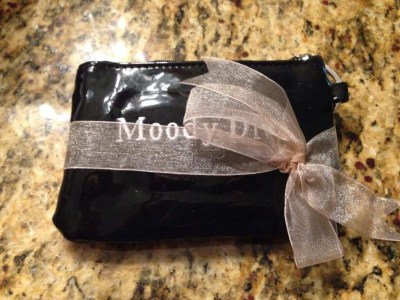 This wristlet holds your supplies and the backside has a little snap pocket with a mini cycle calendar.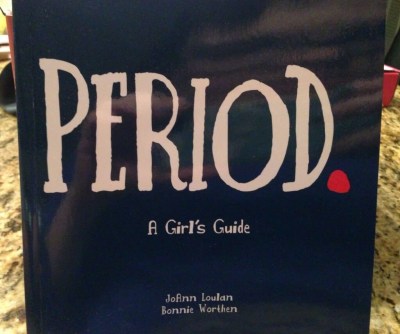 The Period Book. Every girl needs one and this is so much better than the 3 pager I got. Seriously. I found out that my tester didn't know anything about pelvic exams yet (oh lord it is so so embarrassing for most girls to deal with this stuff!). I heard later that she took everything home, went through it one by one with her mom, and read the whole book.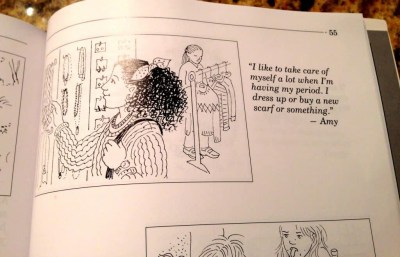 Real talk. Teen girls will relate.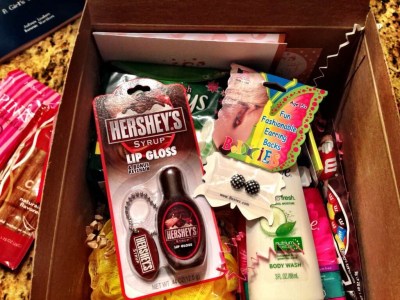 It's really packed full.
Period Packs encourages girls to take out the pads (or tampons if you got that box – there are variations) and play with them. I think this is a great idea. The first time you handle a pad should *not* be after your first period starts!
Pads & Liners. My tester wasn't quite clear on the pad/liner difference and this helped.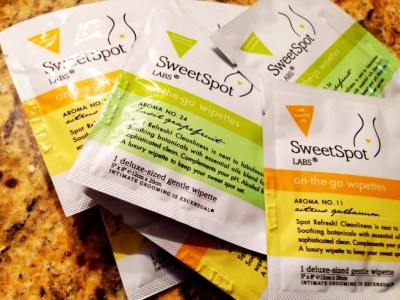 Wipes These wipes from SweetSpot have a funny name, but have you ever used school TP? These are a necessary just to get clean. I wouldn't have even thought of something like this but it's a great idea.
More Period Accoutrements Ruby"s Red Wash – period stain remover (which was mentioned gleefully at a later time). And Scensibles period bag. Yo I need these for all those bathrooms without trashcans. I imagine that some school bathrooms are not equipped with stall wastebins and I love this product.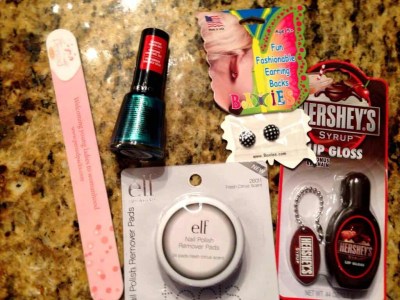 Girly goodies We got Revlon scented polish (very neat), a nail file, e.l.f. polish remover pads, Baxies earring backs, and Hershey's lip gloss. All were played with while we opened our Period Packs and discussed everything.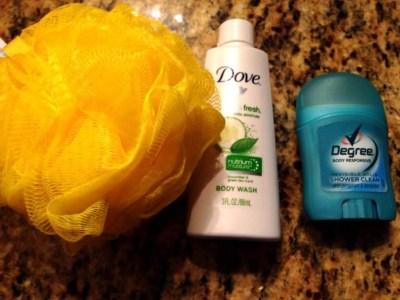 Body care products I love how this area was not ignored. Girls aren't just getting their periods – they are getting stinky. This is a nice non-parental reminder to wash up!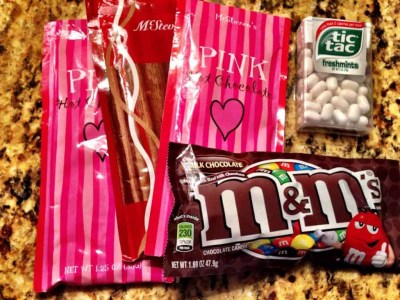 Yummies Period Packs encourages opening the box and making some hot cocoa while you look at everything. Nice for a shared mom-daughter experience. And the Tic-Tacs and M&Ms are just good stuff!
Period Packs Cycle Calendar I learned that my teen tester had no idea how to count her period – not surprising because I didn't really learn the ins and outs of it until later. But planning and tracking is such a good thing, especially because teens have such wonky periods sometimes.
This was a great box! Period Packs is not a monthly supplies box – it's an introduction to womanhood that you will use with your daughter to help teach her all she needs to know! As girls are getting periods younger and younger and any girl, young or old, likes to play with fun things in the mail, I thought this was a great way to do it. I really loved the book they included and nothing was hokey or weird. Just period stuff and fun stuff all together. Even though it wasn't my daughter and she'd already had her first period, my niece was totally into this box. She's still learning about her basically all new body and everything that goes along with it and was receptive to everything we discussed, and it was totally easier for me to do it since we were painting our nails and snacking on chocolate and generally having a jolly time!