PeachDish is a fresh food/dinner kit subscription.  It's recently undergone a bit of a revamp and I gladly accepted their offer to review their new box! Now PeachDish sends the ingredients and recipes for 2 meals for 2 people to your house each week for $50.  Unlike the previous box, they are now using UPS 2 day delivery. I'm sure that the new double meal box allows Peach Dish to send more and better ingredients and keep them cold!
The Subscription
:
PeachDish
The Description
: Get a box of recipes & ingredients once per week to make a 3 course meal for two!
The Price
: $50 per week
The Coupon
: Save $10 off your first box with code
aEQw1MIS
.
PeachDish Review: December 19, 2013 Delivery
PeachDish sent the meat in the foil pouch resting right against the ice pack, which was solid. Not surprising as it was delivered in zero degree weather!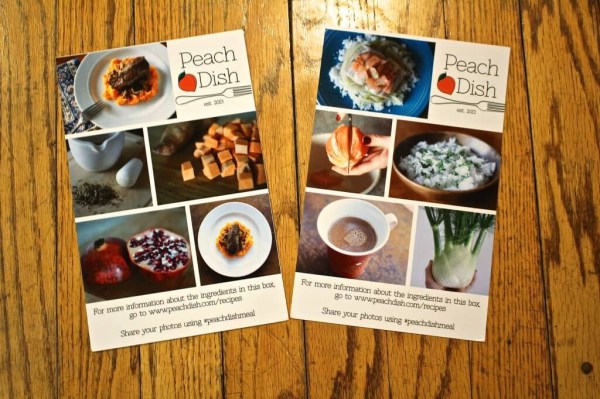 The new PeachDish information cards are pretty! This is definitely an upgrade. And also, there was a ton of food!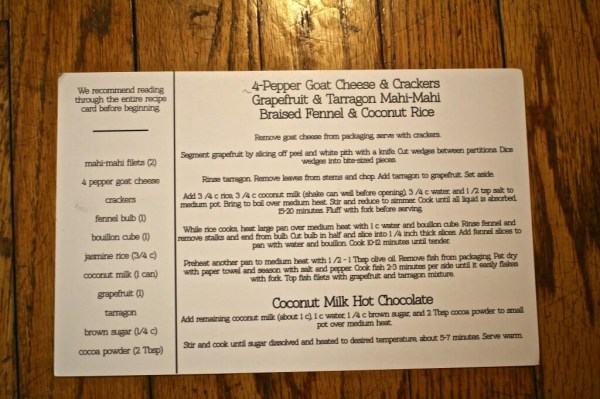 The new PeachDish recipe card is good, but it was a little hard to read.
Grapefruit & Tarragon Mahi-Mahi with Braised Fennel & Coconut Rice
This was a surprising amount of food. I liked how the fennel was packed in a compost bag. Good for city dwellers!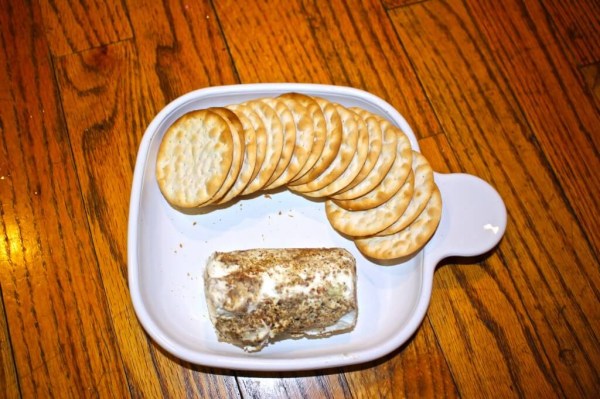 I was impressed – seasoned goat cheese and Carr's crackers! One of my favorite snacks.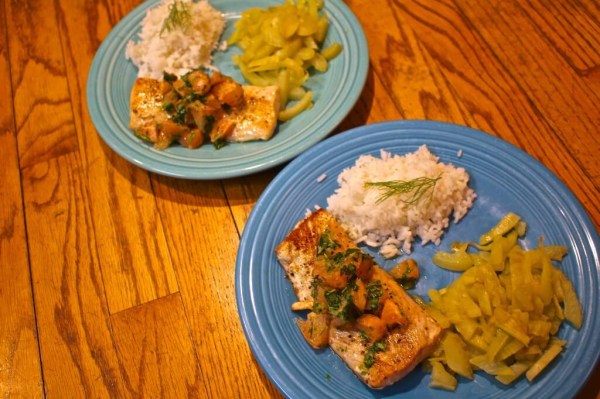 This was delicious and the fish portion size was impressive. The fennel was perfect, and I absolutely loved the grapefruit and tarragon. I happily ate my fish with it on top, even though I'm not a big fish eater! The rice called for a bit too much salt we thought and should have been cooked with the lid on. My husband followed the instructions to the letter.
I loved how PeachDish used up the extra coconut milk in a seasonally appropriate sweet ending to the meal!
Seared Chateau Wings* with Tangerine Smashed Sweet Potatoes  & Caramelized Onions
Our second meal was equally delicious and came with a substantial portion size.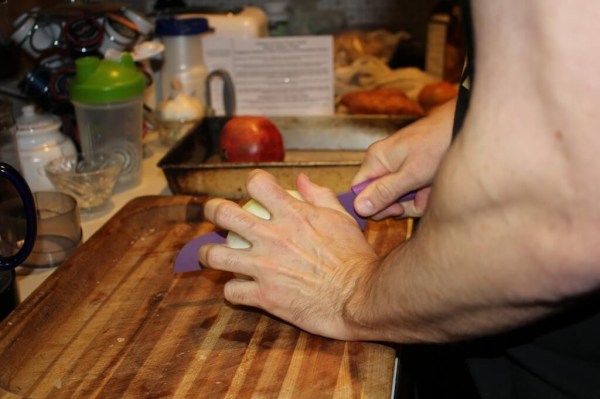 My husband basically cooked both meals. I did some prep but he loves cooking so much, I let him do it.  It's so nice to enjoy cooking time without worrying what to cook or getting groceries. Especially as it's all ice outside!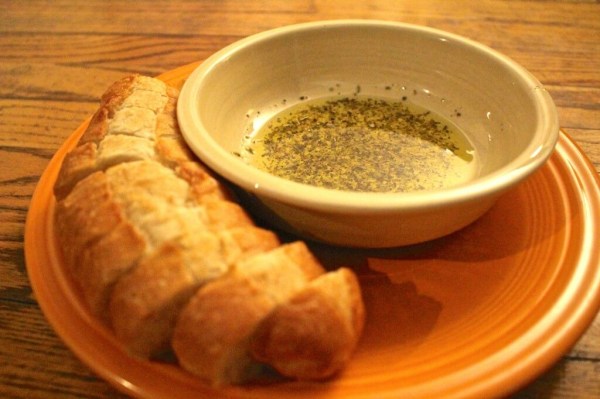 The meal started with French bread and olive oil – a spice mix was provided for the oil. (Note that the oil is a provide it yourself item! Fortunately my in-laws had good quality olive oil, but that was really the only thing the entire box needed).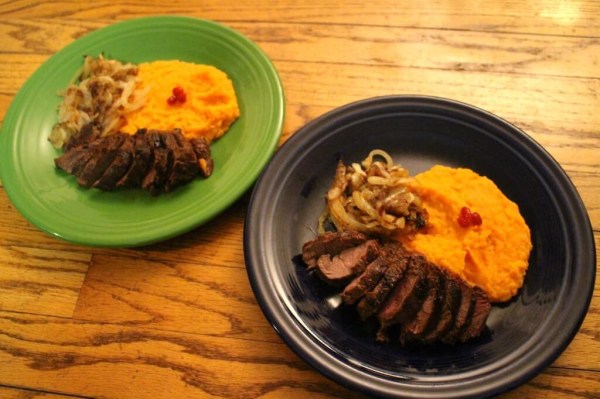 This was a great hearty meal and I enjoyed the flavors. I always like cooking with fruit though I never think to do it myself. The Chateau Wings were seared and incredibly tasty, I was impressed with this cut of beef. The sweet potatoes were mashed with tangerine juice and a bit of butter. We stole some of the pomegranate arils from dessert for decoration, but I ended up mounding them on mine – they were the perfect accompaniment for the sweetened potatoes.
The dessert was simple and fun – pomegranate arils and dark chocolate. Lots of antioxidants! The desserts in PeachDish aren't typically a confection or baked good – they are usually a simple sweet treat to end the meal.
*Says PeachDish regarding "Chateau Wings": "Our friends at Halpern's, an Atlanta meat purveyor, hand-cut tenderloin portions that they call "chateau wings" for us this week."
PeachDish's next box is not going out until January 7 to accommodate the holidays.  They will also be offering a special Valentine's Day box! I think that the meals were really fantastic and that PeachDish's new 2 meal model is much more sustainable and easier to execute (on the business side)than the 1 meal box.
I was impressed with this box. For $50 you get 2 great meals with 3 courses – and enough food to feed 2 adults more than comfortably – we actually used these meals to feed the whole family – our kids are small and don't really eat that much, and this was really a substantial amount of food.  It breaks down to $12.50 per person per meal – which is way cheaper than eating out at a nice restaurant, and in the city, about on par with getting a fast food value meal and a dessert somewhere. If you'd like to try out PeachDish, you can get $10 off the first box with coupon code aEQw1MIS. One of the nice things about PeachDish is that they don't seem to have delivery restrictions, so if you're dying to try out a box but can't get the other dinner kit subscriptions, this is the one to go for!
Check out all my Peach Dish Reviews! Don't forget to take a look at other Fresh Food Subscription Boxes.