PoopBuddy sent me this subscription box for my review.
I just think
is a delightful little subscription. Let me tell you a secret – my husband is obsessed with poop bags. Yes, yes he is! He loved this one! And yes, poopbags are a necessity if you have a dog! It's gross to leave it lying around, bad for the environment, and if you live like in an apartment building like we do, it's a huge no-no not to pick up!
The Subscription
:
PoopBuddy
The Description: Monthly delivery of eco-chic poopbags! Surprise "poopcessories", treats and more. New colors, patterns and styles each month. Love this idea & not having to go drop $100 to get free shipping on your poop bags!
The Price: $10
The Coupon: Save 20% on your first month of any subscription! Use code SPLURGE4PB.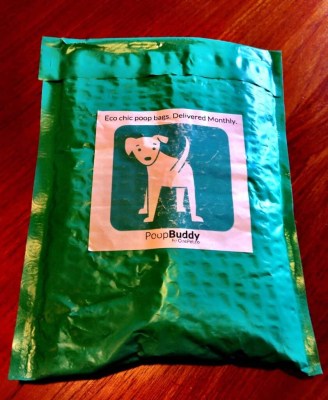 comes in a nice bright package with a cute dog rear-end on it!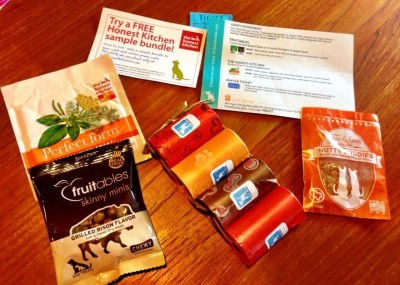 It isn't just poop bags! It comes with little treats for your baby. I also got an Honest Kitchen coupon, which I redeemed. Cost me a dollar and now we have some nice high quality food for variety.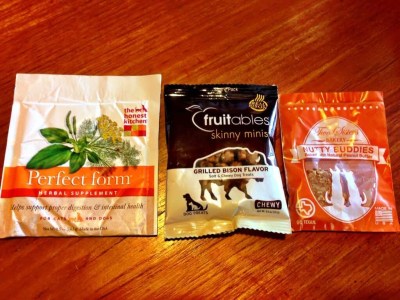 I love how the poopbags are connected and stickers make sure the rolls don't come undone. I also love
's nice patterns. It's fun to accessorize. My husband LOVED them because he has issues opening bags (seriously, he does!). And he could open them! I saved one roll for dirty dipes and he took the rest!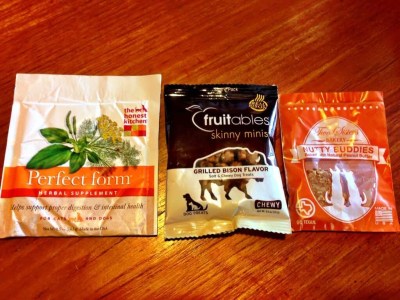 Great treats!
Honest Kitchen Perfect Form Herbal Supplement I'm saving this for when my dog has a bad tummy. Normally we don't have issues!
Fruitables Skinny Minis Grilled Bison My dog's fave flavor is sweet potato, and these bison treats have a sweet potato base. A hit!
Two Sisters Bakery Nutty Buddies Look at that perfect sit! She was so excited and loved this cookie!
My dog has gone back to Vermont with Daddy (they were home for the weekend). My husband was psyched when he realized he'd have poop bags for the trip back home. As pet parents we really love this subscription! It's kind of silly but once you have it, you're just happy to get your poop bags in the mail!