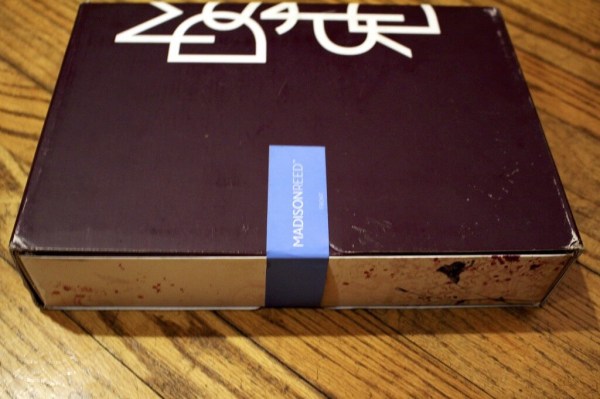 Madison Reed is a new at home hair coloring subscription box! I was totally excited to hear about this new box as we live in the DC area and I walk everywhere, but the drugstore is just a little too far out of my way. I didn't have any color and my hair was looking really blah. When I do go to the drugstore they only have crazy red and black color and I never know what to pick.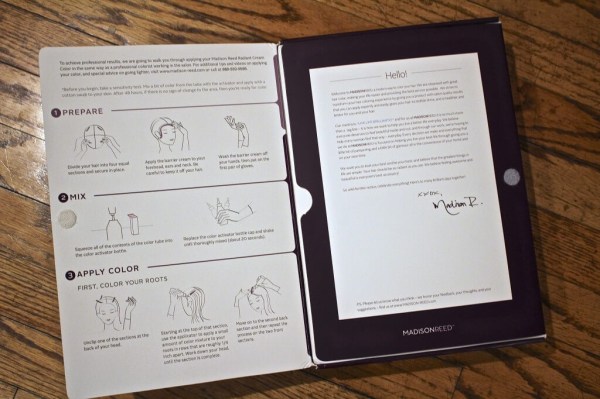 When Madison Reed offered to send me some color to give it a go, I more than happily accepted! Madison Reed hair color is made in Italy and contains keratin, argan oil and ginseng root extract to help keep your hair healthy. They have online color advisors – you can just open up a chat and ask for help. I did just that because A) I am busy and B) I do not know what to pick! Tana was my consultant and she happily helped me pick out a color. I even sent her a photo. You can also use the color translator tool to help pick a color based on one that you already use.  My box arrived 2 days later in the middle of the Christmas postal rush, so I was impressed – it went from California to Vermont!
The Subscription
:
Madison Reed
The Description
: Hair Color subscription! Long-lasting hair color packed with rich nutrients like keratin, argan oil and ginseng root extract. Your hair will feel stronger, shinier and better than before you colored. Formula is free of ammonia, resorcinol, and parabens, taking the harsh out of hair color. And it smells nice too! Set your subscription to exactly how often you need it! Color-protecting shampoo + conditioner also available
The Price
: $29.95 per delivery
Madison Review – Firenze Brown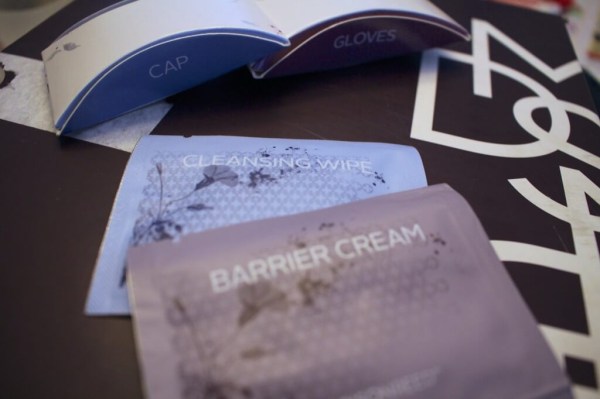 I didn't know what to expect but I was impressed with the Madison Reed box and and all the little thoughtful extras. I do already color my hair at home (though really, I haven't done it for nearly half a year) but have never had barrier cream or a cleansing wipe in home hair color.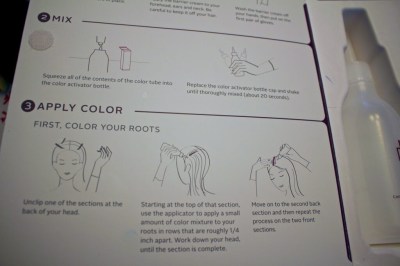 If you want to try it out but are a little shy about coloring your hair at home, Madison Reed has all sorts of videos to help walk you through doing your hair yourself. I promise it's easy!
I started to work. I applied the barrier cream and it smelled really good. Actually everything smelled great! I really liked the gloves – instead of huge gloves that basically amount to plastic bags, they are actual gloves! (One downside, they did leave black & gold powder on my hands) They made it so much easier to actually do everything.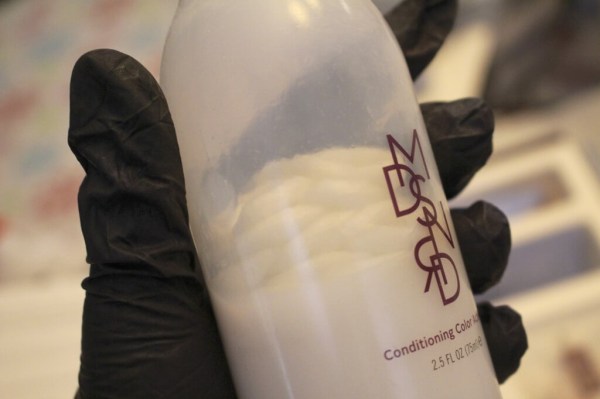 I combined the color and activator and applied it to my hair. I was happy there was a cap, because that meant I wasn't dripping color everywhere. I waited half an hour, and shampooed it out.  Madison Reed offers paraben-, sulfate-, and gluten-free shampoo and conditioner. I was impressed with everything this hair color company was doing to make coloring my hair simpler and healthier! The entire box is recyclable and I recycled everything possible!
The color I picked is Firenze Brown, a golden Mahogany.  Tana also suggested Catania, a deep mahogany brown with a hint of gold, that I may try next time, though I  love this color! It's very multi-dimensional and looks like my hair was colored in a salon!
And one final note (and a big one!!) – I typically put up with my scalp stinging and having some hair fall out when I color (yes, even when I use a "gentle" solution like Natural Instincts! It really freaked me out!). My scalp felt perfectly normal during the entire half hour I had the color in my hair and none of my hair fell out. So obviously I was really happy with that! Madison Reed is ammonia, paraben, and resorcinol free. I didn't know anything about resorcinol and I discovered that it is a major cause of hair dye allergy. Since I have had problems with my hair falling out when using other dyes, I am wondering if that was a cause of my previous issues.
Madison Reed color is $24.95 on auto-delivery, which you can set from every 3 to 10 weeks. It's completely ammonia-free and gave me great results! I think I'm going to try the Catania the next time I color my hair and see what I like best. I love having my color delivered straight to me, love not having the $100+ expense of getting a salon cut + color, and especially loved the results and how gentle Madison Reed was on my head. I don't have much hair to begin with and I kept all of it through the process!
If you want to grab some for yourself, check out Madison Reed right here.  Oh and after my hair was all done I received a code in my inbox for a free Julep nail polish!
Read all my Madison Reed Reviews!