My husband came in with the mail and I spotted the Julep box in the pile. I literally said "Oooh Oooh," grabbed it, and ran off! Addicted! Julep Maven has a new look for January! It now features "Maven" in a cute script!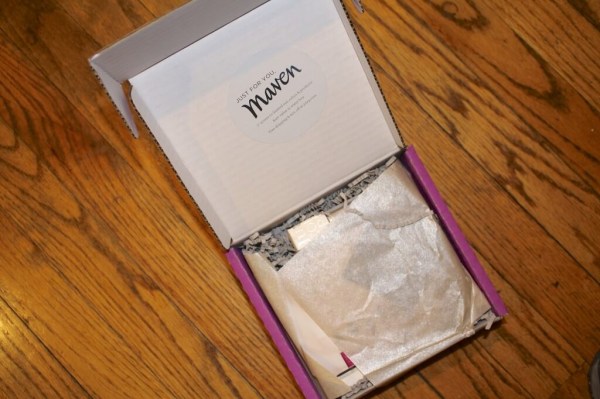 This month I opted for the Modern Beauty box (you can see the entire January 2014 Julep Maven Boudoir Collection here). As I'd already picked up the Naughty & Nice Mystery Box I didn't feel like I needed a boatload of new polish for January, though I selected an add-on polish to compensate. I was mostly excited this month for the beauty products – especially the Quick Dry drops – so I was happy to get the all-beauty box this month. With two small children it's hard to find the time to have a properly dried manicure, plus my kids like having their nails done too!
If you aren't a member yet, you can use code FREEBOX to go ahead and grab your free starter box! It's $3.99 for shipping and you can cancel – or skip your box – at any time. Plus you get free shipping at Julep! And don't forget that the Julep Warehouse sale is still going on!
The Subscription: 
Julep
The Description: Nail polish box and a beauty box. Get either 3 polishes, 2 polishes and a beauty product, or 2 beauty products per month.
The Price: $20 per month
Julep Maven January 2014 Modern Beauty Review
Yay nail care! Julep also has the new "replenishment" boxes available if you don't want the beauty box. This month the Modern Beauty Maven box happened to be all nails, but it isn't always.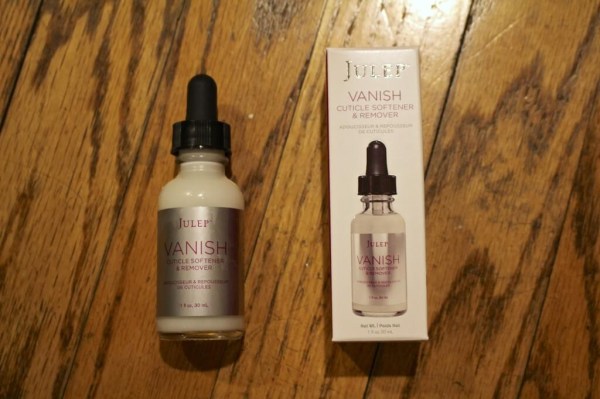 Vanish Cuticle Softener & Remover ($18) This did soften and remove my cuticles, and I'm very pleased! I used the included bonus mini orange sticks to push them back.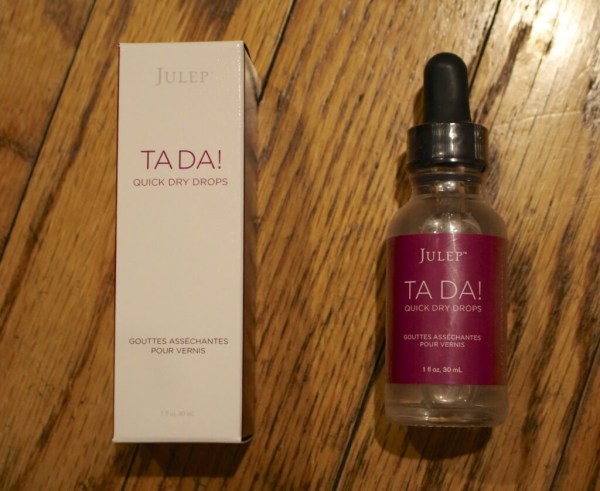 Ta Da! Quick Dry Drops ($11.20) Whoa, this smells terrible.  My polish dried quickly, but I'll have to try this with more polishes to really see how I like it. We go through a bit of this for teeny manicures!
Essential Cuticle Oil ($14.40) I didn't need this at all, and it was my main reservation with getting this box. I can't imagine paying $15 for it either, as it's not my favorite cuticle oil. I prefer a brush-on apricot oil.  I was okay with getting this box as I'll leave the cuticle oil in Vermont with my husband when we leave next week. The men's boxes never send it and his are terrible! I like the roller ball with the kids though, and I have this exact item and use it with them.
Add-On

Noelle –  Sandy beach silk ($11.20)I am not sure what I was thinking ordering this color. I think it's terrible. I should have ordered Margot (the gold foil polish), Mona (the gray creme), or Farrah (the lilac silk). This is probably my least favorite color polish I've ever received besides oranges or weird greens. Obviously I did this to myself, so I can't complain too much, but I hate this color. It's very blah and right up there with witch vomit. That being said the silk finish is very neat and a cross between matte and gloss. I might like this color better in daylight but I can't imagine reaching for it.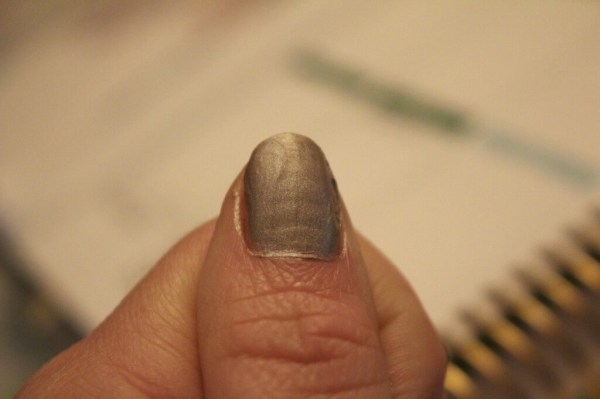 The color actually looks awesome with a flash!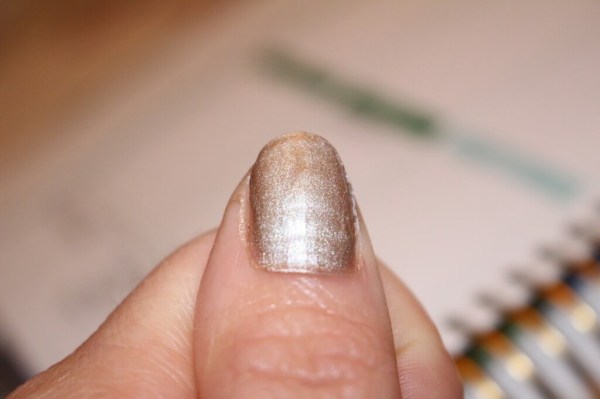 The cuticle pusher ($14) was an add-on this month and I didn't pick one up, but I will later. I was pretty happy with my box, besides my add-on.That was a waste! I had already accepted I'd get a duplicate cuticle oil, so I was fine with that.  I'm so glad I ordered Modern Beauty and not Boho Glam – I would have been pretty bummed to get this color as part of my box. I am hoping for lots of pinks and purples for February to make up for Noelle. You can also save 10% off the Vanish or the Cuticle pusher with code CUTICLE10!
You can check out the rest of my Julep Reviews or sign up to get your free intro box – just use code FREEBOX.