And I don't have Internet today! I have my phone, which sometimes has 4G but has been dropping to 2G. We are in the dark ages but at least we have power! We got all our wrapping done last night and we worked like crazy speed demons because the lights were flickering. We got the lantern out just in case.
It's too complicated to try to post reviews on my phone. So I am doing this instead!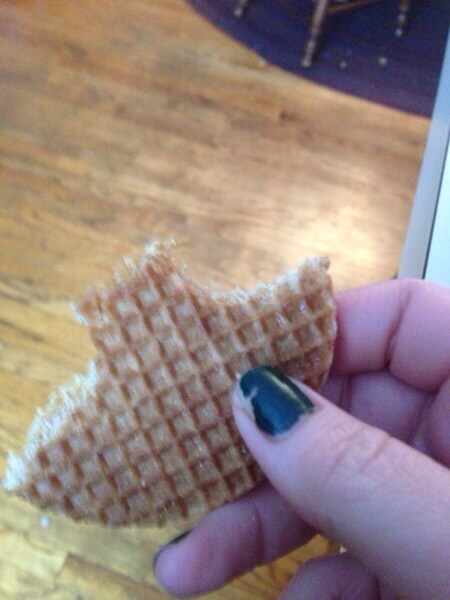 Yummy!! The Vermont Costco still had a bunch and my husband bought me a box.
I don't have much more Christmas prep except that we still need to visit Santa. The roads are so bad and I don't know how to get there, so hopefully my husband will be off work tomorrow and we can go first thing. He actually just called to tell me NOT to leave the house.
I am linking up with Alena today for Monday Chatter! Speaking of chatter my son has been talking so much! Maybe he decided since he's a big boy 3 year old he should talk now! Best gift to be able to understand your kid!!