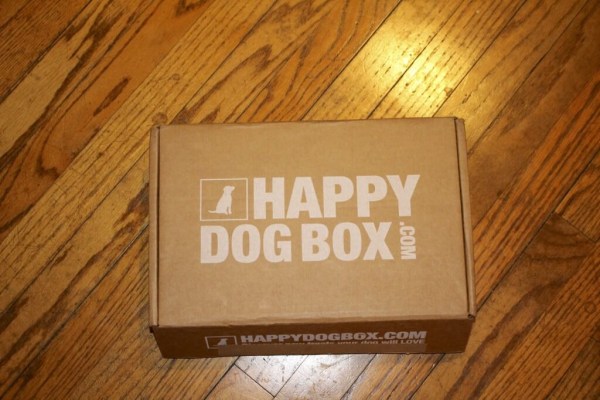 Happy Dog Box is not a new subscription but it's the first time I've tried it! This dog subscription box offers toys and treats just for your dog's size. I noticed that my box for my small dog – Lindy is a 14 pound miniature schnauzer –  had much greater variety than some of the larger dog boxes I've seen, so if you want more varied items, you could possibly try the smaller dog box but your mileage may vary. I was extremely pleased with this box and so was Lindy! If you'd like to save half off your first box just use this link to subscribe!
December 2013 Happy Dog Box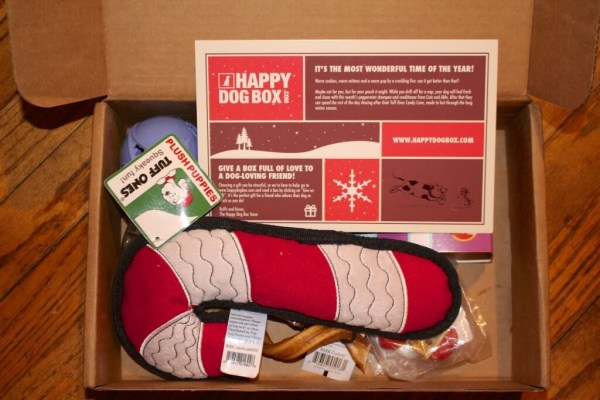 Even though Christmas had passed I was happy to see a nicely themed box!
The Happy Dog Box information card has details on the brands and items!
This was a really nicely varied mix of toys, treats, and other items.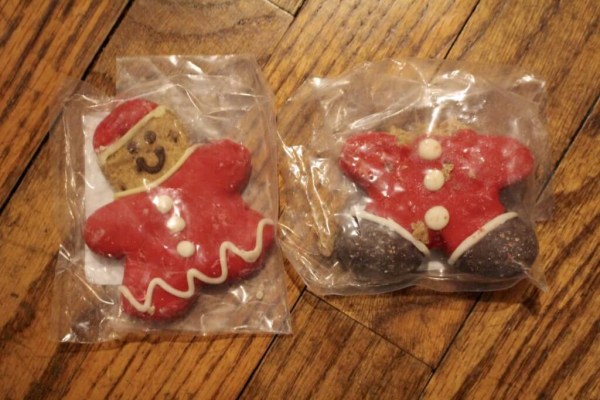 Woofables Mr. and Mrs. Claus Dog Biscuits ($4) So Mr. Gingerbread Man had been decapitated in shipping. Lindy won't mind – it's what she would do anyways!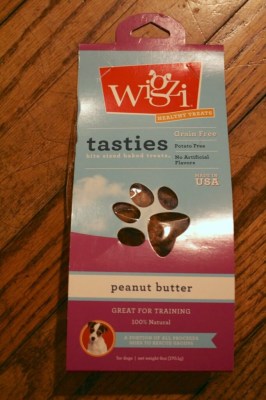 Wigzi Tasties Peanut Butter Healthy Treats ($6) Lindy thought these were very tasty indeed. I was impressed by these grain-free treats. High quality nutrition is super important to me for my dog – she's quite small and eats very little (and unlike most schnaus does not overeat), so she needs all her food to be healthy!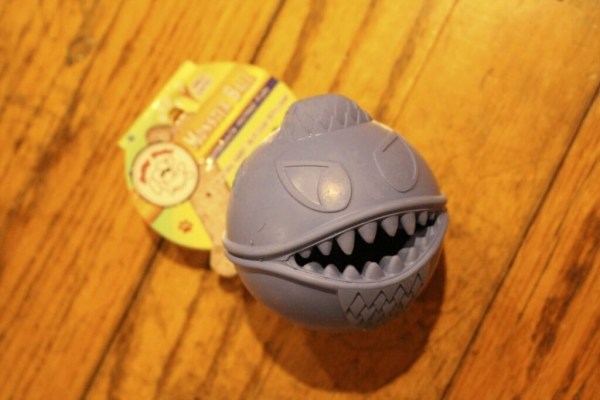 Jolly Pets Monster Ball Dog Toy ($5) We tried this with Lindy but she wasn't too into it. My husband has a brother with a dog and several cousins with dogs, someone will have a dog that wants to hunt for their treats. Lindy kind of already knows she doesn't have to work for them!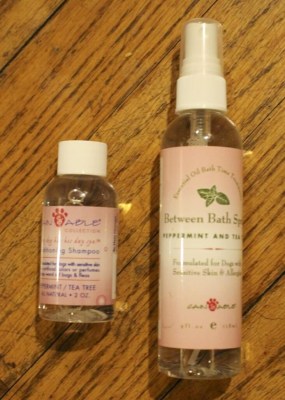 Cain & Able Peppermint and Tea Tree Conditioning Shampoo ($1.50) and Peppermint and Tea Tree Between Bath Spritz ($9)  I was happy to see these skin-soothing bathing items. She does have sensitive skin and this will be great for her! She gets lots of baths at home!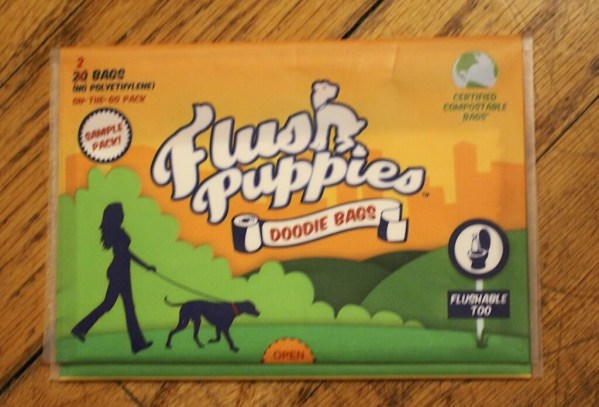 Flush Puppies Sample Pack (2 bags) ($0.30) This is interesting – you can flush them (don't tie the bag if you are!). If you're into subscriptions and need Poop Bags, try Poop Buddy!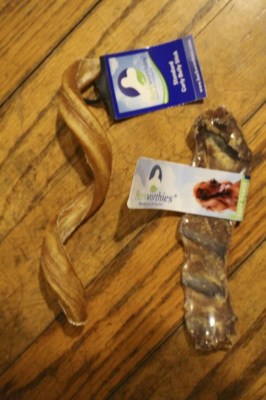 Barkworthies Curly Bully Stick ($4) and Barkworthies (What is this, Lindy already ate it!) ($3?) We have discovered that our dog loves Barkworthies! This picture was terrible because she was all up in my face about these things! And she has already happily consumed one of them!
Tuff Ones Candy Cane Toy ($9) I totally buy my dog seasonal toys, I love getting them, and like most schnauzers, Lindy loves her stuffies, especially if they squeak like this one!
We received $42 in value from our Happy Dog Box! The first box cost only $12.50 so that was an insanely great deal! It would still be one at the regular monthly price of $25! I totally recommend giving it a try. I think we'll get one more month of Happy Dog Box, even though we're stocked up on treats right now since I was in Vermont with my dog and able to review dog boxes this month!
See more subscription boxes for dogs and other pets in the subscription box directory!