FabFitFun VIP Box is one of my favorite boxes! It's a quarterly subscription and contains full-size items. I think it's an astounding value and I love everything in it! Every item is curated by Giuliana Rancic and FabFitFun.  I thought the Winter box in particular had a focus on "fit" which I liked, because I can always use a kick in the pants in that area!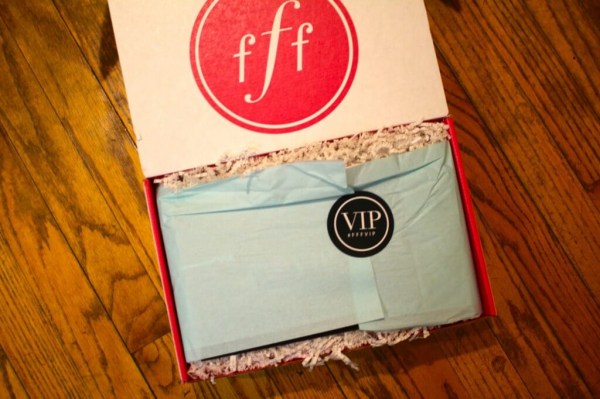 The Subscription
: 
FabFitFun VIP Box
The Description
: FabFitFun VIP subscription box is a limited edition, seasonal gift box curated by Giuliana Rancic and FabFitFun. FabFitFun VIP aims to send the best in beauty, fashion, wellness, and fitness delivered to your doorstep four times per year. The box includes full-size products and premium items.
.
The Coupon
: Save $20 on an annual membership – hit join now & find the big red holiday special link. Use the code for an extra $5. Use code 
EARLY5
Winter FabFitFun VIP Box Review
The information card gets larger and larger every month. I love it!
There was a really nice assortment of items in the box, including a few coupons!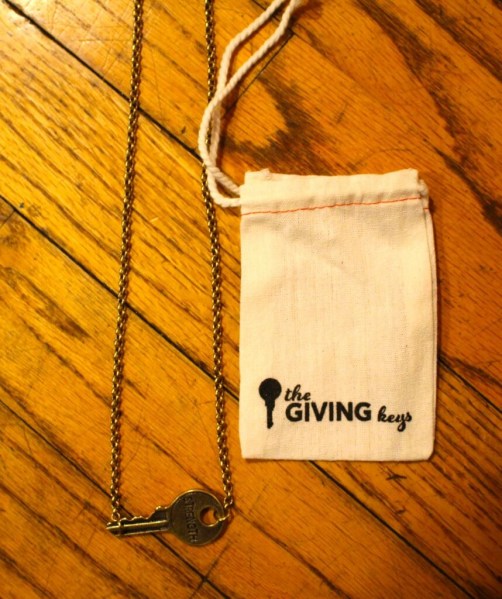 Never Ending Necklace from The Giving Keys ($55) Every one of a kind necklace made from a reused key is hand-stamped with an inspirational word. I think all of them in the boxes might say "strength." You wear the key and live your word until you find someone who needs it more than you do!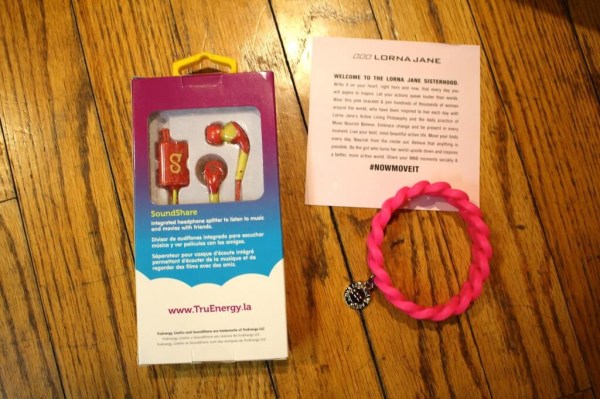 TruEnergy Headphones ($40) These are the "Inspired" version. I don't know what makes them different from the ones that cost less money. They have a microphone, 3 earbud sizes, TruBass, and a built-in splitter. As a 35 year old woman I don't need to share my earbuds, but I like the other features! I do wish they had been purple/blue as in the photos.
Lorna Jane Bracelet ($30) The bracelet is supposed to be a reminder to "Move, Nourish, and Believe." I guess we can all start a movement, but truthfully, this bracelet is hella large. I feel like I could wear it comfortably on my ankle.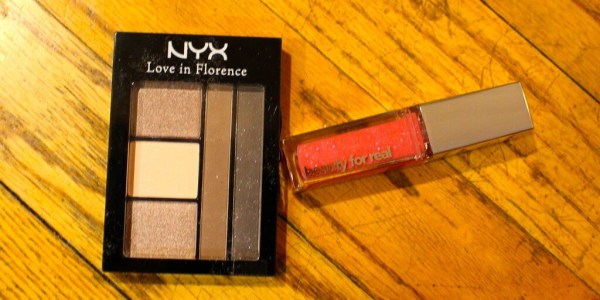 NYX Love in Florence Eyeshadow Palette ($8) These are great colors! It looks really versatile with the brown and taupe shadow liners.
Beauty For Real Lip Gloss ($22) It has a mirror! And a light! and it plumps! I'm in love! Seriously, I think this is great – for real!
Bioxidea Miracle 48 Face Mask ($10) I love this: "Diamond powder gives your skin a faint fluorescent effect as it protects it from UV damage." Yeah, okay!
Simple Foaming Cleanser ($7) I am happy about this. Because there is no facial cleanser at this house. Apparently my mother-in-law doesn't use it. My face feels so ick here and I'm all breaking out, so I'm thrilled now about this item! Simple, easy, done!
Skyn Iceland Icelandic Relief Eye Cream ($45) I'll probably use this entire container before I leave Vermont. I'm in desperate need of any skincare, and I can't wait to put it on!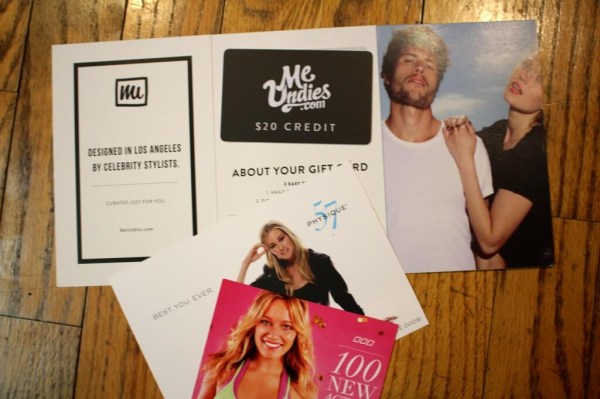 Physique 57 – Coupon for 5 classes. (Yeah, sorry, this is worth $25 but since it's not a thing, I never count it in the value)
MeUndies Credit ($20) This is a credit, and NOT a stupid gift card only good for new customers. HOORAY! I love MeUndies!
Lorna Jane 20% off coupon. Ends in 11 days. Super cute, but insanely expensive. Think Lulu expensive. Try Fabletics instead :).
The value of the winter FabFitFun VIP Box is $237 (without the workouts included). And $207 without the Lorna Jane bracelet, which I'm also inclined to remove from the value calculation. I absolutely love everything else and totally got my money's worth out of this one! This is the fourth of the boxes from them and one of the best! They've certainly worked out the shipping kinks and I was totally impressed that it arrived before Christmas!
Alas, FabFitFun VIP Box  is sold out for winter, but you can get the next version of this great box by using coupon code EARLY5 to save $5. Plus, if you order now, you can sign up for an entire year and save an extra $20!
But um, next time – a little less squigglies please? They were outta control!