I told you a couple weeks ago about the Ferrero Rocher 25 Days Wrapped in Gold Facebook Contest, and Christmas Day is the very last day! You can enter the contest by liking Ferrero Rocher USA on Facebook and answering the question on the daily contest post! But when I say my holiday isn't complete without Ferrero Rocher, I really mean it. Even though my grandmother knew I was doing this post, she couldn't resist getting me my annual fix!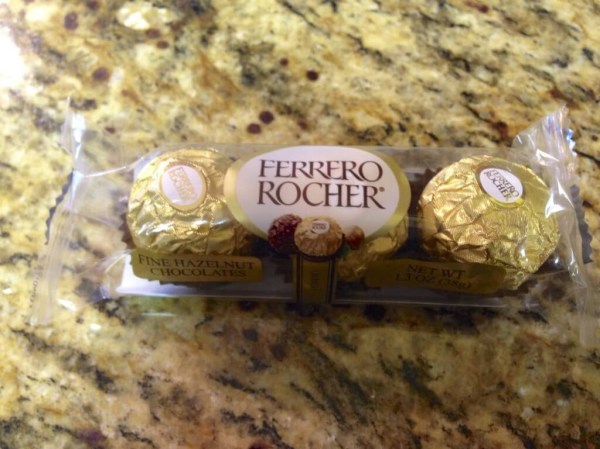 She buys me a pack every single year, and they are a treat just for me! I love the hazelnut flavor and the actual hazelnut center, and the hazelnut pieces… and the crispy shell and the chocolate hazelnut filling. Yes I love hazelnut and Ferrero Rocher is delicious and high quality!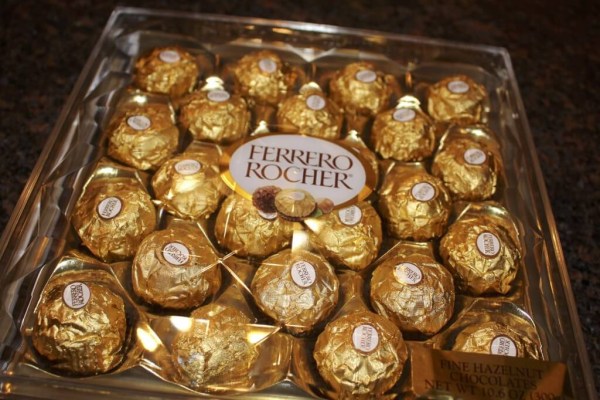 This year I was lucky enough to have some to share with my family. We expected our power to return today (Christmas Eve), but it was not to be! We got home from the mall – we killed time this morning with a last minute trip to whisper hopes and dreams to Santa Claus and when we returned we discovered that it would be one more day until our power is restored. Let me tell you I was thrilled to find at least one thing – my Ferrero Rocher – would be the same, because they'd had a box delivered to me.  There would be no big Christmas Eve party, no Christmas Dinner, but I had this little piece of home, and I was just relieved. 

Because it's so cold (below zero!) we are staying with my husband's brother and I was more than happy to share my stash in exchange for a warm place for Santa to land.  I hope you & your family are finding at least a little tradition to enjoy tonight and tomorrow, and my family wishes you the Merriest of Christmases. Stay warm!