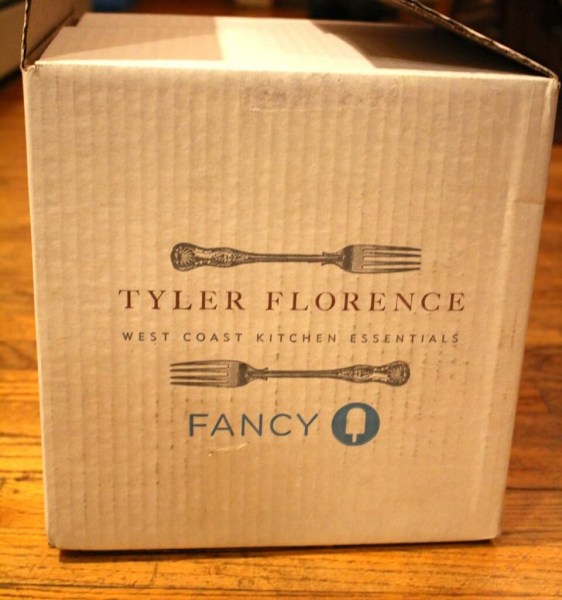 I was totally surprised when the December Tyler Florence Fancy Box landed on my door, and it made me smile in more ways than one! I loved this box! I took a break from Tyler after a disastrous box a few months ago and I'm so happy I came back!  The outer Tyler Florence box is totally different than the other Fancy Boxes and has Tyler's name and advertises that the contents are "West Coast Kitchen Essentials."
The Subscription
:
Fancy Box – Tyler Florence
The Description
: The Tyler Florence Fancy Box is a collection off the best home goods hand-picked by this celebrity chef! Packed with gadgets and kitchen accessories.
The Price
: $39 + $7.95 shipping
The Coupon
: Save 10% off! Use code
FOLLOWUP10
.
December 2013 Tyler Florence Fancy Box Review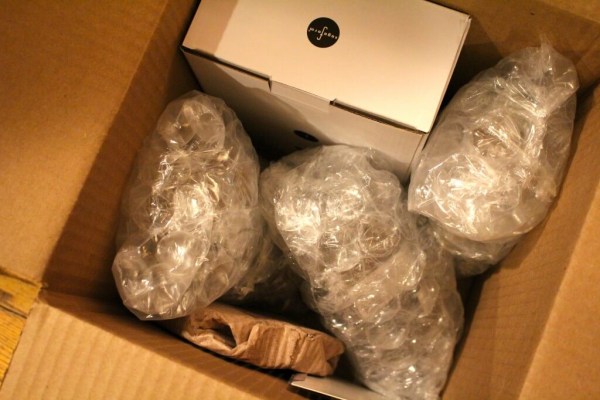 There was lots of bubble wrap this month! I was very curious. BTW, my box contained no information cards. I don't know whether it was a mistake or if the box just didn't have any.
It took quite some time to unpack everything out of the bubble wrap!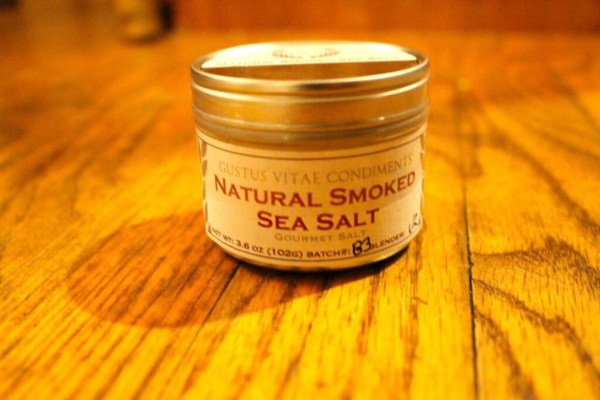 Gustus Vitae Natural Smoked Sea Salt ($10) Each is hand labeled by the master blender. They have all sorts of other blends too and you can check out their website here. The container has a magnetic back so you can store it on your fridge or a magnet board. You can see in the first picture how dark this smoked salt is and I'm excited to try this finishing salt!
Tyler Florence Pot Roast Simmer Sauce ($9) Made with real beef stock, red wine, and porcini mushrooms. I'm cooking food boxes this week but will totally cook this next week because my kids love pot roast. This will make it even easier!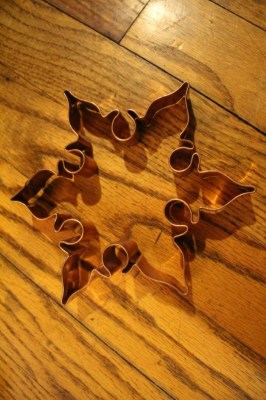 Old River Road Snowflake Cookie Cutter ($11) This is a gorgeous copper cookie cutter and I think I'm going to tie a fun ribbon on it and hang it up! The cookie cutter is handmade in India and you can also pick them up at Williams-Sonoma
 where they are currently on sale. You could really make some beautiful cookies with this, it's so swirly!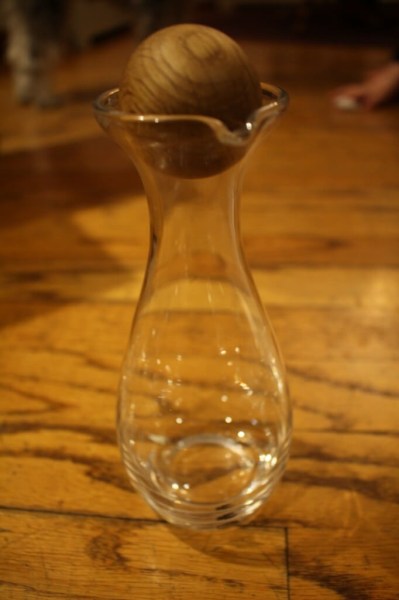 Sagaform Oil and Vinegar Oak Set ($26) Set of two hand-blown glass oil and vinegar bottles with oak stoppers. This is totally California with the oak stoppers. They're really there to stop dust and other particles from getting inside but without getting in the way. I love these! You could also use them for vino.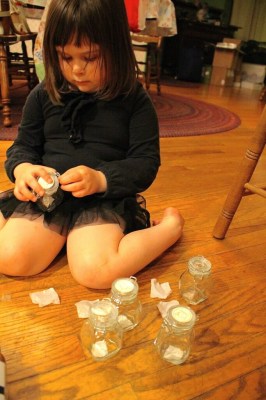 Six Amici Jars – Kimberly Spice Jars ($16) These are great glass jars! They are hand made and have a wire closure and a rubber stopper to keep everything fresh. My daughter fell in love with them. I am not sure if they'll ever be used for spices (see below!).
Amici Chalkboard Labels ($11)  The jars I got really are too small for these. I didn't apply a label but I tested the size. I will put them on other jars and I can't wait to fancy up my kitchen!
My daughter decided to make a musical recipe with the jars. Each jar contains a hand blown Christmas tree, a wooden disc representing a cookie, and a beautiful selection of music.  I'm not sure how it works, but it does. The jars are perfect for collecting any treasure, tangible or not!
I absolutely loved the December Tyler Florence Fancy Box (and my daughter's imagination!) and am looking forward to the January Box! This box contained $83 worth of items, which is a little less than most Fancy Boxes, but we'll use every single high quality item in this box, and it's a great savings, plus I got a little extra style for my kitchen!
Check out all my Fancy Box Reviews! Don't forget to take a look at other Food & Cooking Subscription Boxes & Lifestyle & Combo Subscription Boxes.