I love flowers! You know who loves flowers more? My grandma! So I was pretty darn psyched that The Bouqs offered to send me another bouquet! I upped the ante and ordered a Double Bouq so my grandma would be wowed.
The Bouqs has a monthly concierge/subscription service that you can use to have fresh flowers always or at least never forget important dates. I think flowers add a warm welcoming touch to a home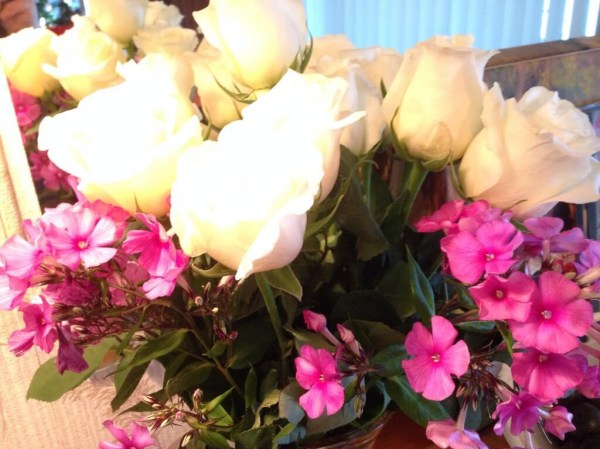 This was a very important Bouq – for my grandmother. I selected the "Peace" Bouq for the holidays in pure white and purple. I liked that sentiment best and I think the Bouq was truly spectacular.
But will it last until Christmas?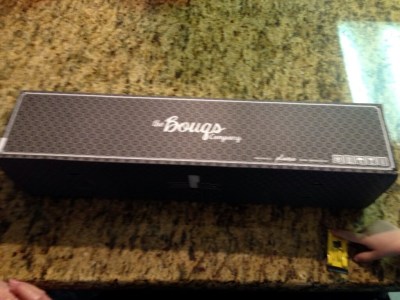 There was a label in Spanish on my box noting that the contents were inspected. That's because The Bouqs' flowers are shipped straight from South America. My Bouq arrived in four days including the weekend and was in perfect condition upon arrival, even though it was summertime weather in Florida. Well summertime weather for most of you all. Flowers don't take the typical 10-14 days from the farm because the Bouqs cut out the middleman. My grandma asked if they would last and I gleefully explained how it worked! The Bouqs also has next day options available to order now from California.
These were super easy to order. Even though they were for review I was sent a coupon for my order so I got on The Bouqs' website and sorted the flowers by holiday and selected my favorite.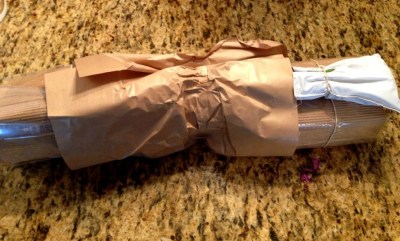 The Bouqs wraps its flowers nearly and protects the stems.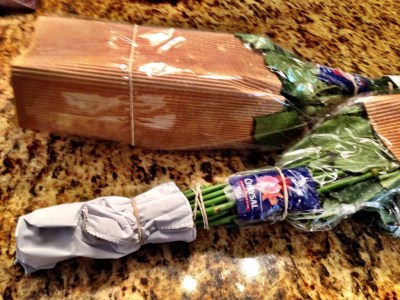 We opened up everything and cut the stems and placed them in water. They really do start to open up and get happy after a half a day in water.
Gorgeous!! This shot was right after (perhaps within an hour?) unwrapping. For $50 and delivery you really can't beat it. I don't know why you would get one for $40 when you can double it for another $10. Two is always better than one when it comes to flowers!
You can see that I was also peacefully unpacking my December Popsugar box behind this photo! This is after a few days and you can see how the flowers have really opened and continued to bloom. My grandmother, who has truly enjoyed the fruits of my reviews, declared in no uncertain terms that The Bouqs is her very favorite. For the woman that has everything we both think it is the perfect gift!