Time for Thursday Thoughts with Jennifer!
I've gone mad and put up 3 giveaways in two days! I'm so tired! 🙂 I've got the "I've given up on making life decisions, what giveaway widget should I use" giveaway, a Nailed Kit Giveaway (3 winners!), a Kiwi Crate giveaway (that one's on youtube and there are a whole TWO entries, yes TWO), a Project DIY box giveaway, and a Perfectly Posh giveaway! Also the December Popsugar Box Giveaway is still open! I have more giveaways coming and I want to make them easy for everyone, so please give your input on the which widget giveaway!
Next Thursday Thoughts is Thanksgiving! Are you ready? What are you doing to prepare? We ordered Blue Apron! IT'S A SUBSCRIPTION BOX THANKSGIVING! (There's a Gilt City deal on it right now if you're interested) Last year I made Chicken Parm, this will be much easier. I'm not so much a traditionalist especially with restricted diets and small children involved. My husband will drive down with my doggy (hooray!) and I'm focused on husband, dog, having a car for a few days (not like I need to go shopping), and working my butt off while I have a free sitter.
I tried to plan the kids' birthdays and Christmas with them, and my daughter threw a tantrum about not getting a pretty pink unicorn cake. Um ok sweetie, until you are old enough to BAKE AND DECORATE your own cake, you get to share with your bro, thanksverymuch. I think my aunt has it all under control anyways. Then they get another birthday party a few days later with daddy. And then we have Christmas. Um, ok. I haven't bought them anything, period. I have toys stashed everywhere around here and I still don't know if I'll gift all of them. I won't be decorating until we make it to Vermont the week before Christmas (and someone else had better have done it by then…). My husband said this was too expensive and my children are crazy over it. (For some reason it's way more at Costco, which never happens). I'm totally getting it.
I didn't see this come through my husband's photostream! She's doing Crafter's Crate, such a cutie!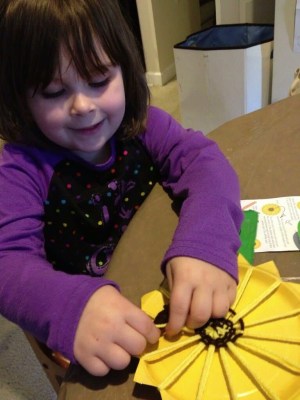 I took the kids outside the other night for photos, it was totally freezing and the photos were terrible, but they're so sweet!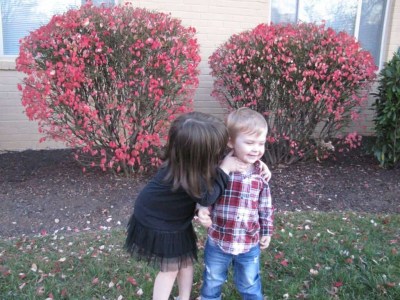 We had my son's IEP meeting yesterday! He'll be attending 2 day a week preschool to improve his speech articulation! Hooray!  I'm really excited about it but OMG I HAVE TO MAKE LUNCHES OR SOMETHING NOW. I'm not ready for that.
I got my beaver bookend from Fab.com yesterday. It's a thing of BEAUTY. It's safely with his other beaver friends in my collection.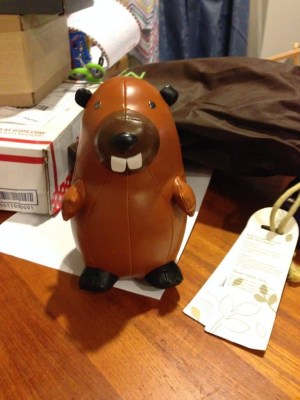 No, I'm not kidding.