is a box straight out of Australia! Mirenesse offers 3 versions: skincare, makeup, and mixed. The best way to pick up these subscriptions is somewhat complicated!
Join the VIP Club for $5 using code VIP20. This will get you a voucher to the VIP Club for $25. You need to spend $65 on products to spend it. Free shipping (yes, from Australia, and it comes surprisingly quickly!) comes with the VIP club. You also get a 20% discount, which doesn't work on Glamm Boxes.
Glamm Boxes cost $24.95 each, so you'll need to buy 2 and a little extra to get you to $65, or 1 and some additional makeup products. I bought one skincare box and one makeup box, plus 2 Sexy Secret Eye Primer Minis. My subtotal was $40.66, for a total of $45.66 (because I paid $5 for the VIP membership)
After it ships, pause your VIP club membership and the autoship on your Glamm Box(es). Unless you're a true addict of course. You can go back at any time and reactivate! After your second month of VIP status you'll get a special free beauty box, plus you also accrue beauty points with the VIP club!
You can read my September Mirenesse Glamm Box Skincare Subscription Review too (didn't love it!).
The Subscription
:
Mirenesse Glamm Box
The Description: Offers makeup, skincare, and mixed boxes. Discover new beauty from this coveted Australian brand with up to 5 handpicked luxury products delivered to your door!
The Price: $25 per month
The Coupon: Join the VIP Club for $5 and get a $25 voucher. Read this review for details on how to redeem it on Glamm Boxes. Use code VIP20.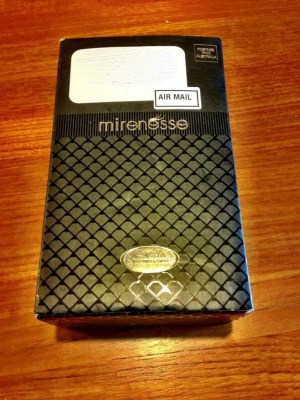 This is the outer box for
!
The packaging is beautiful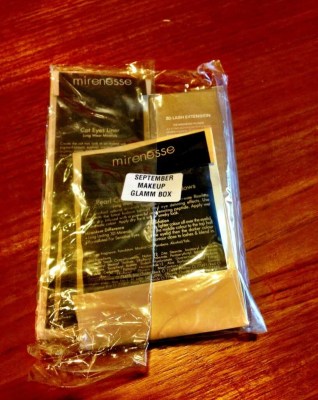 The box itself is packaged in plastic.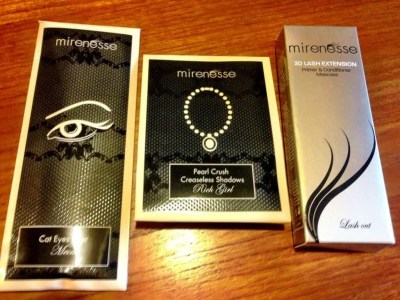 Every item has its own package!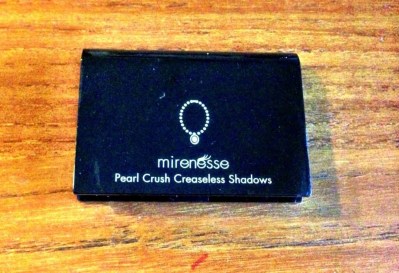 Pearl Crush Creaseless Shadow ($26.96)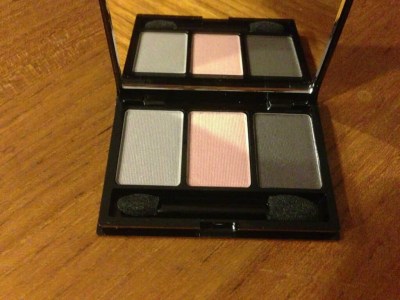 This trio is in "Conch Pearls" and the combo is my very favorite for shadow! I was thrilled.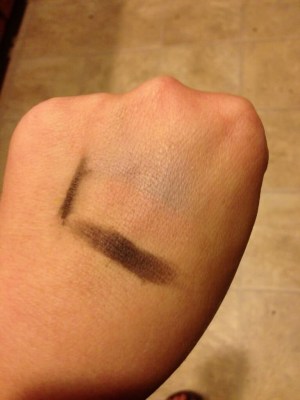 It may be hard to tell, but I swatched with a line of primer on my hand. In fact I don't think you can tell at all from this photo, but the primer absolutely made a huge difference! I love wearing this!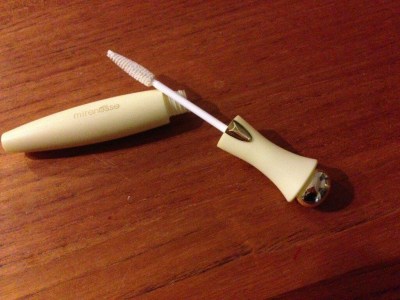 3D Lash Extension Primer ($31.50) This is designed to be applied pre-mascara, and it's really lovely and gives a different and lighter effect than multiple coats of mascara. Thumbs up!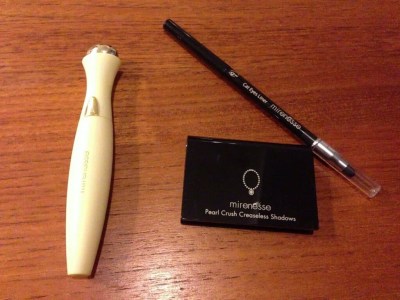 Cat Eyes Liner Pencil & Smudger ($26.96) I get a lot of eyeliner, this one was amazing! Plus, no sharpening required! "Created with hyper-smooth organic waxes and mineral pigments" this lives up to the Mirenesse hype!
Sexy Secret Eye Primer Minis ($9.85) I bought these to get to my $65! Professional strength liquid to powder concealer with anti-wrinkle action. They work swell!
The value of my
September Makeup box was $85.42 (around $68 VIP pricing). I felt it was a totally amazing value and absolutely recommend getting this subscription! I didn't particularly care for the skincare box (it was heavily fragranced), so I won't be getting that one again, but I am reordering the Makeup
!