Wantable sent me this subscription box for my review.
accessories boxes always have a style theme, and November's is unique geometric pieces in a variety of metals to add architectural interest to cozy winter outfits. The bold lines really do add some structure and style to layered looks, and I'm so happy with what I got in the November
Accessories Box!
And did it ever arrive quickly! I think in two days. When you're done reading this review, don't forget to check out the Wantable Special Edition Holiday Boxes, now on pre-order!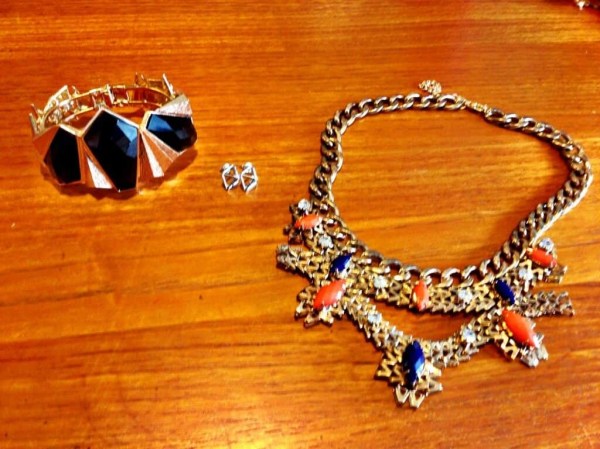 The Subscription
:
Wantable
The Description: Wantable offers both a beauty and a jewelry subscription box. Makeup boxes have 5 full-size premium makeup products selected by a makeup artist or stylist and application tips. Jewelry boxes contain 4-5 jewelry boutique items and expert accessorizing tips. New – the Intimates Box!
The Price: $40 per month
I always know when I get a
box
I wanted to give you a quick peek at the packaging! Every piece comes in its own plastic bag and they are sandwiched between layers of foam. Everything is perfectly protected and
boxes are the best packed subscription boxes.
Alyssa Bracelet ($28) I love the bold jagged lines of this bracelet! The hinge is on the bottom and it opens on the top. I can see this with a colorful dolman sweater with the sleeves pushed up. Note, I really have this on backwards, I think the points should go upwards away from your wrist.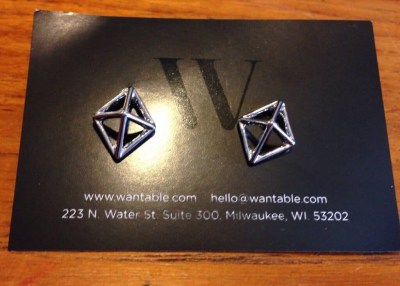 Rae Earrings ($18) I love this caged pyramid earrings so very much!! They're sort of an every day geometric flair, a bit of interest instead of standard studs. I will wear these constantly.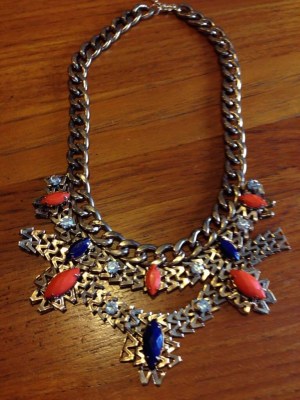 Cambria Necklace ($38) I love this art deco style necklace! It's nice and chunky but not too heavy – the pieces are designed to actually be worn by a normal person during the day – and I found the colors quite versatile. I love the coral and it's just enough for a color pop.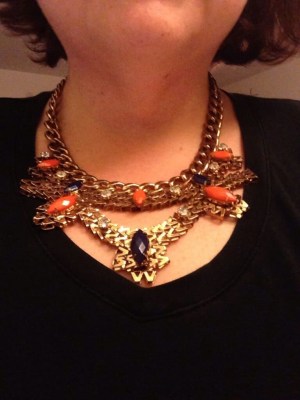 See, normal people wearing.
Yep, totally normal! I'm about 5 feet tall, you can get an idea of the size of this. I used to be scared of large statement necklaces but I'm not anymore. I do feel like people treat me differently when I'm wearing a statement necklace!
I thought November
Accessories box was so great and I'll enjoy mixing and matching the pieces up with my cozy fall separates. If you don't love your box, you can return it for free, and I totally recommend giving it a try!
has an extensive questionnaire system and you'll never get something you tell them you dislike!