Topbox sent me this subscription box for my review.
I begged, and I pleaded, and I finally got my way – I got a gorgeous Topbox to review! Topbox is a Canadian subscription box and I am swapping with the lovely Lisa of Girl Meets Box! I believe that she may have sweetly twisted Topbox's arm to get me this and she had no idea I was getting this gorgeous Givenchy box! Every box has a new pattern and I wanted them just for the boxes! She could totally send me one every month and I'd be thrilled. Topbox is somewhat like Canada's Birchbox, in that it is a small sampling box. I don't think they have a rewards program. It's not really important, we just want to see the box anyways! Thank you so so so much to Lisa! I should stop whining on your monthly Topbox posts now, but I can't, because I want this every month!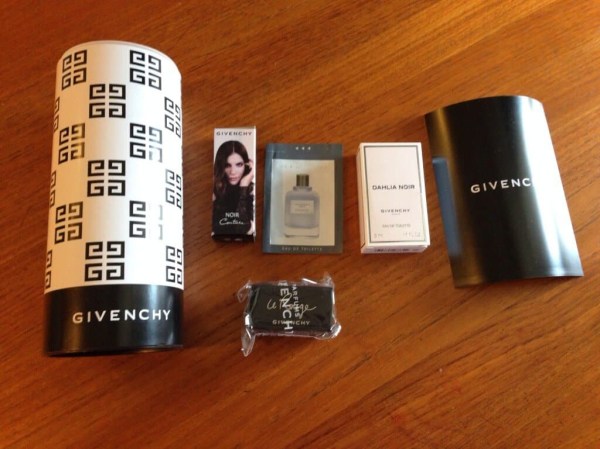 The Subscription
:
Topbox
<
The Description
: Get 4 generous helpings of premium delight each and every month! This is a *Canadian* subscription box and they do not ship to the US.
The Price
: $12 CAD per month
November 2013 Topbox
I wanted a Topbox so so so very badly and I was thrilled to receive a Topbox Privé box!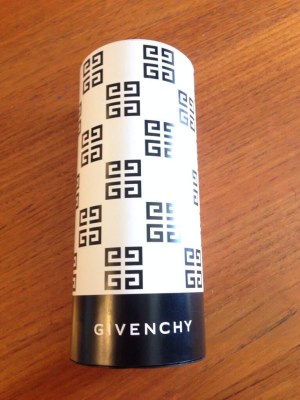 I'm not going to pretend that I really know how it works, but you can try to swap out your Topbox every month for one of the branded boxes. Some are an extra charge.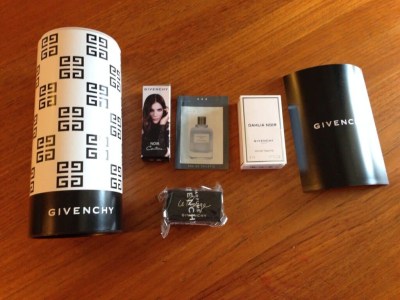 Unbelievably, the Givenchy Topbox Privé was not an extra charge! I couldn't believe that this was $12. Right now that's $11.40 USD, so it's all about the same. Would you die if you got this in your Birchbox? I would! I don't think Topbox has points though.
The information card has all the details, including the sample size and full size volumes. I found this extremely helpful and I wish US boxes would do this. I'm leaving the prices in CAD.
Givenchy Le Rouge Lipstick in 103 Brun Createur ($16.76) This is a very creamy semi-matte in dusty rose. The real thing comes encased in leather but the mini is gorgeous all by its little self! I love luxury lipstick, I think it wears much better than lower grade stuff.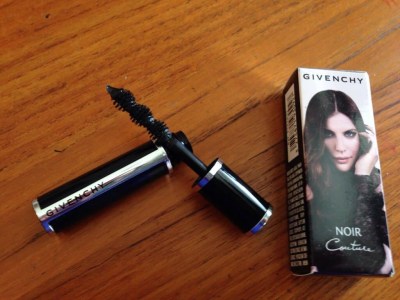 Noir Couture Mascara ($17.5) I haven't had a chance to use this one but look at that unique brush! I'm excited to try it.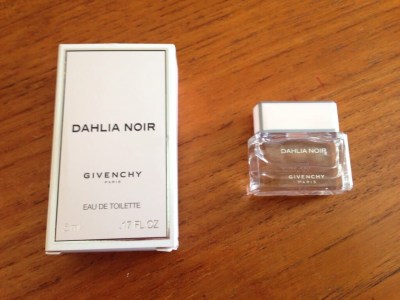 Dahlia Noir Eau De Toilette ($8) I admit this wasn't my favorite scent (I'm not a big fan of rose), so I'm saving it for my mother-in-law.
Gentlemen Only Eau de Toilette "This fragrance embodies the essential virtues of being a gentleman: courtesy, elegance, and chivalry. It is modern yet timeless, capturing the essence of a man who is witty, intelligent, and exceeds effortlessly in all aspects of life. A state of mind, a way of being a gentleman under all circumstances. " My husband will be here this week and I'll make him wear it. Smells yummy. You can see this one in the main photo!
I loved this box and it was so exciting to be able to finally try it! It didn't hurt that my November Topbox was a Givenchy Privé box either! It was totally luxe, just as Topbox promises. If I were a Canadian, I'd probably have 2 subscriptions – one regular, and one to upgrade every month! Visit Lisa at Girl Meets Box for more reviews of Canadian subscription boxes! (And look for some US-only subscription reviews there soon!)
Excitingly enough, you can purchase this same mini lipstick and mascara from Sephora US!