Indie Gift Box sent me this subscription box for my review.
I was so excited when the November Indie Gift Box
arrived! I had never had the chance to experience this box and I was really wowed by it! I 100% recommend the box, I think it's a great value, everything is produced by an independent artisan, and I thought the products inside were all high quality, high value, and I loved the curation! I thought
really contained a fantastic mix of products! I received the Deluxe box, which is only $5 more than the regular box!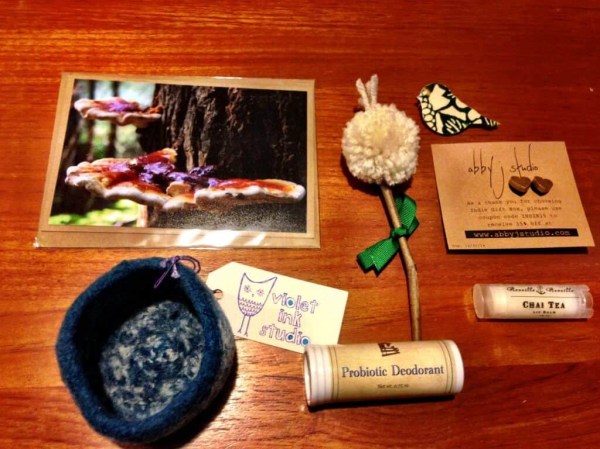 The Subscription
:
Indie Gift Box
The Description: Indie Gift Box curates unique, high-quality items handmade or custom prepared by independent artists and small businesses. Monthly boxes organize a selection of these items into themed boxes available for purchase and delivery to your door. Subscription not required.
The Price: $25.50 (classic) or 30.50 (deluxe)
First Look! There were products on top of the wrapped part of the box!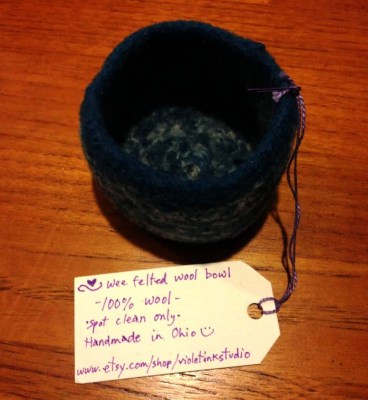 Violet Ink Studios Mini Felt Bowl ($12) This bowl is so adorable and I know it will be perfect for holding tiny treasures! This is the Deluxe Box item!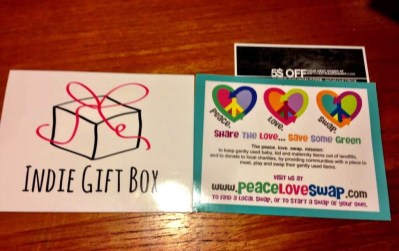 These are all the cards from the box – an Indie Gift Box post card, one from Peace Love Swap, and a coupon for $5 off at http://www.dotheextraordinary.com/. I absolutely LOVE the accessories on that store – check this one out! ">Knotted Headband. And the snoods! OMG awesome!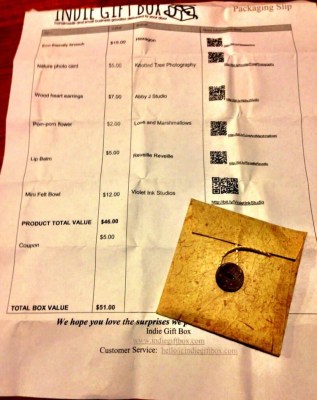 Packing List This list comes folded up in this adorable little envelope! So don't open it until you're done so you can discover each gift on your own!
Nature Photo Card – Knotted Tree Photography ($5) I don't like to eat mushrooms but there is no denying the beauty of fungi. Seriously, I love this! I'm going to write a love note to my husband.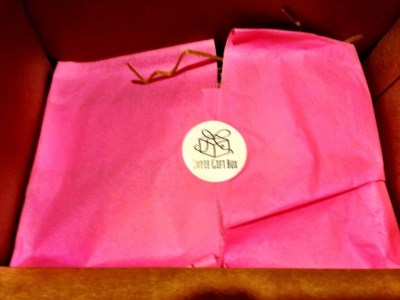 More stuff inside!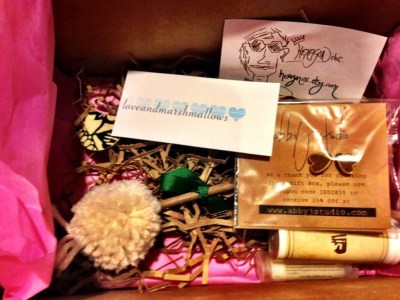 This is a look after I opened the tissue.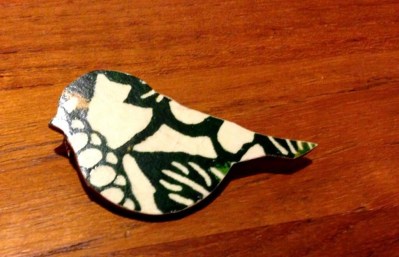 Eco Friendly Brooch from Hexagon ($15) I thought this was the sweetest little pin and would be perfect atop the lapel of a wool coat!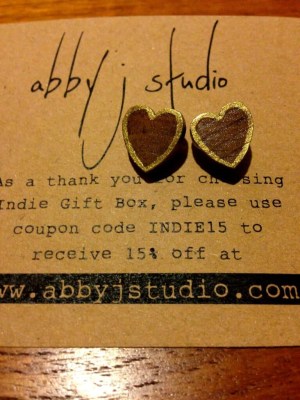 Wood Heart Earrings – Abby J Studio ($7) I absolutely loved these! The metal/wood juxtaposition is perfect, and they are super sweet instead of being harsh.
Probiotic Deodorant – Handcrafted & Natural ($4.25) I absolutely LOVE this idea! Not only is this natural deodorant it has good bacteria to populate your pits and crowd out the bad stinky kind! This wasn't on the packing list, it was the first box item!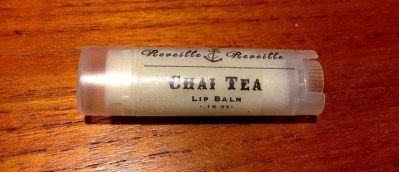 Chai Tea Lip Balm – Reveille Reveille ($3.89) I don't like drinking tea but I love the smell of this, and this was a seriously moisturizing and creamy balm!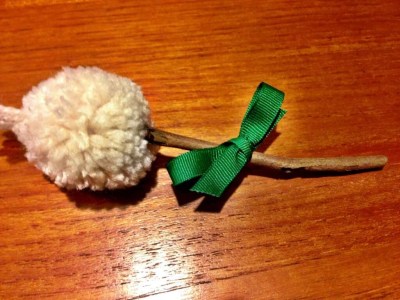 Pom Pom Flower – Love & Marshmallows ($2) You can pick up more of these to make an artful arrangement of flowers that won't die and are still natural! What a cute idea. I'm going to find a vase and buy more of these, I love the look of them! Of course my kids immediately stole it. What a wonderful way to pretend. My son used it as a magic wand and my daughter made wishes with it. Too sweet.
I loved the November
, it was absolutely fabulous! I thought the box was quite inexpensive for the $50 value I received (including the deodorant). There's an upcoming Indie Man box, which is absolutely great too! Men should be able to purchase subscription boxes with artisan handmade goods too!
One final note!
is not a subscription – first come first served, and they sell out!