Time for Thursday Thoughts with Jennifer!
Don't forget your free daily entry in the Neiman Marcus PSMH Box Giveaway! Did you get your holiday style box? There are basically no details except that it costs $100. You can visit Popsugar here if you'd like to confirm the utter lack of information! As I basically have no style unless someone picks it out and sends it to me, I bought one.
HAPPY HALLOWEEN Y'ALL!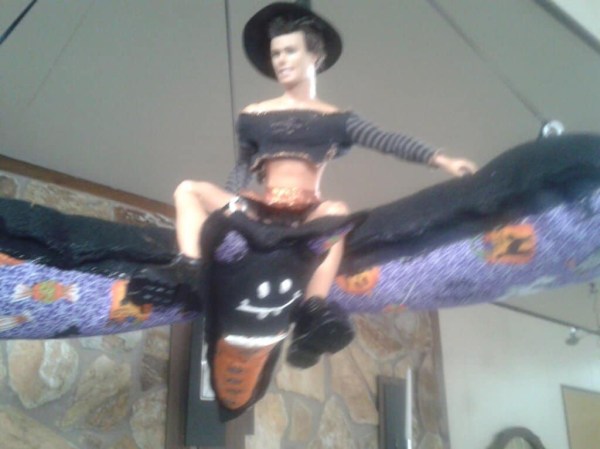 My cousin's daughter did this to poor Ken. I think he looks fabulous!
Today we're hitting up IHOP for free Scary Pancakes. I didn't bother to check to see if our location is participating. If it isn't, I'll buy the pancake. Big whoop.
and Chipotle for $3 Booritos (burritos, bowls, salads, tacos, whatever, $1M of profits goes to charity). That's perfect because it's in the mall, and the mall is doing TorT from 5:30 to 7:30! If that's a total bust (likely?) we'll head back to the neighborhood!
What are you doing for Halloween fun? I hope it doesn't rain, but if it does, I have ponchos. YEY.