Before I get started on the September
review, let me say that 1) this is the coolest
I've seen and 2) I'm saving it for my husband to do with my daughter! Truth be told, I can't tie a knot for squat. And I've relied on my husband, oh, for about 10 years now, to tie my knots for me. So macrame is pretty much out of the question! He's a boy scout and I have funny little muppet hands.
And let me say something embarrassing. I… can't tie shoes. I use bunny ears. I just never progressed beyond that point. I understand that this makes me sound like an idiot. I am a smart woman. But I use bunny ears. I have looked and looked and looked at this kit and finally determined to make peace with it by gifting it to my husband, who will take endless amounts of joy in making knots and totally refuse to call it macrame. It's a beautiful project and I can't wait to see it completed in a couple of weeks!
The Subscription
:
WhimseyBox
The Description: In each Whimseybox you will receive a new DIY craft project each month with the materials and instructions to make the craft, plus a reusable storage box and a 5×7 original art print.
The Price: $15/month
The Coupon: Save $5 off WhimseyBox with my link!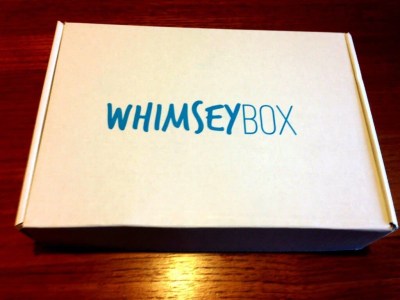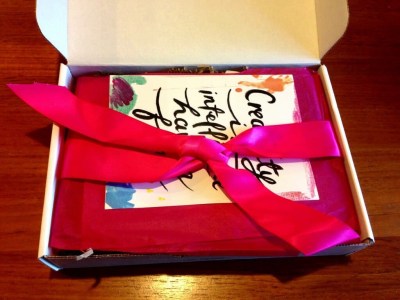 Love this presentation. This looks cuter than I'd remembered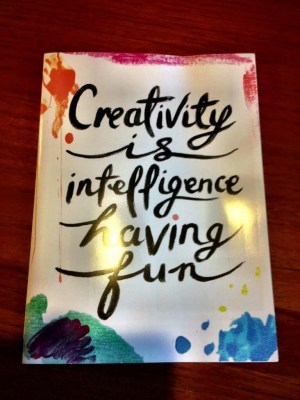 The card is different too. The instructions are now on the inside! Since the art print was always bent, this was probably a good choice.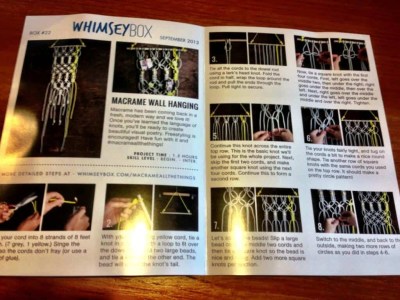 The project looks awesome. But I don't want to mess it up like the last knotting project I tried, because I really love it. So husband will do it. I love the idea of sticking little photos in it – I've never seen that!
I was totally excited when I saw the kit materials! I love the colors, and they looked high quality and pretty expensive for what
costs (which isn't all that much!).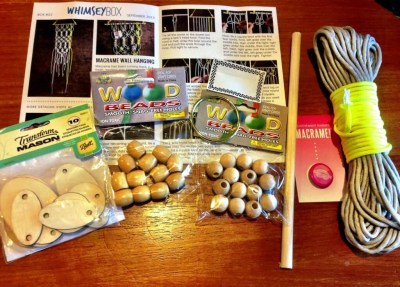 Let me just say that the instructions are clear and precise, and if I didn't have such a mental block that I am pretty sure I could follow them to do this craft. I just can't knot!
I loved this pin. Hopefully my daughter will earn it and break the bunny ear curse!