This was my first For the Makers box and while I thought the projects were cute and there were multiple projects, it was sort of 50% epic fail for me. Mostly due to my own incompetence.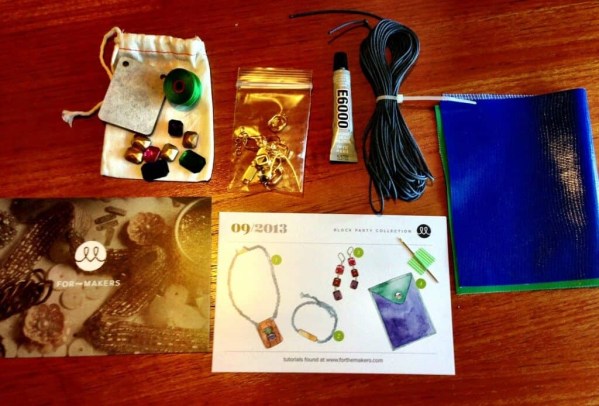 The Subscription
:
For the Makers
The Description
: Kits combine fun & easy DIY tutorials with chic materials you can't find elsewhere. Runway inspired projects plus tips & tricks to personalize your home and outfit
The Price
: $29/month
September 2013 For the Makers Block Party Collection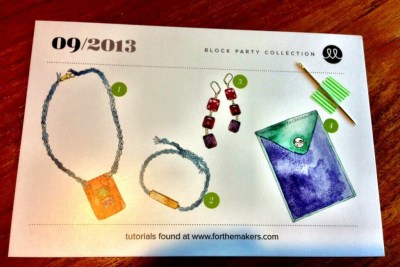 The little device pouch that I was supposed to hand-sew? Ummm. No. Gifting that project.
I gave up on this project when I read further in the tutorial about cobra knots and an adjustable slide adjuster. I had already messed it up. I will give it another shot soon! It's pretty!
I couldn't get the knots right, and you can see they came loose the next day. And ummm, can you also tell that I totally accidentally clipped off the cord? I think I'm going to attach a chain to this!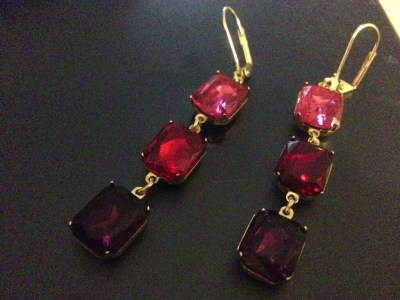 I DID IT! I COMPLETED A PROJECT! IT'S A MIRACLE! These were totally pretty! And easy!
So, as I said, For the Makers was half way an epic fail on my part. Not a total loss but… I dunno, I think I just wasn't into it. Better luck next time Brandy!