I ordered
actually a few months ago and asked them to hold the start of my subscription until October, because I rilly rilly rilly REALLY wanted the holiday items. I'm so glad I did! October
is nicely Halloween and fall themed and I couldn't be happier!
The Subscription
:
Bourbon & Boots
The Description: Receive a seasonal southern story in a box. Curated by Bourbon & Boots.
The Price: $42 per month
The Coupon: Save 10% off! Use code FOLLOWUP10. Save 5% off your Bourbon & Boots subscription. Use code THANKS2013.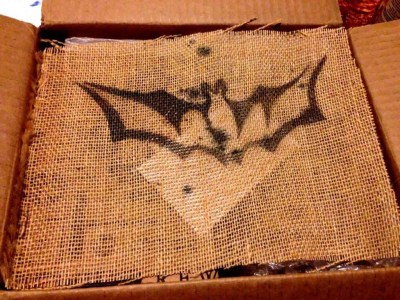 I think every box comes with a burlap decoration on top. This got the kids SUPER excited!
The Info Card Basically no information, that's ok, they said they loved me, and y'all know I love that. Yes, I did actually grow up in the south and I'm not saying y'all just because this is a southern box. All y'all need to calm down. Besides, it's ok to say y'all even if you're not from the south, because y'all belongs to all y'all.
Brew Scootin' Boogie Soap ($6) "Made with a light beer, powdered hops, and is scented with a warm blend of orange and clove essential oils. Each bar comes wrapped in a piece of reclaimed sheet music." Saving this one for my husband – he will absolutely adore the smell, and he's a bar soap fan.
Bat Wings ($21) At first I was like what the…
And then I totally got it! WIN! I forgot the pumpkin at the store today 🙁 Maybe tomorrow!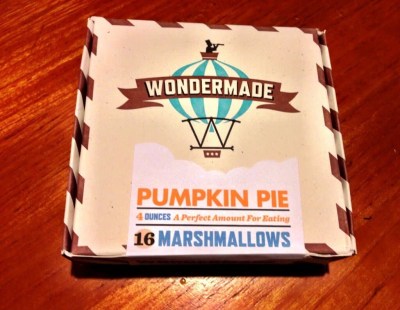 Wondermade Pumpkin Pie Marshmallows ($7.50) These were very strongly spiced! I think they would be fantastic in a hot mug of apple cider. Like you can eat them and they are delish, but… that would be next level.
Rewined Candle in Spiked Cider ($27) "A rich blend of apple, cinnamon and clove with aromas of buttery dark rum." This is ridiculous. Like it smells ridiculously amazing. It's so detailed, too!
Bonus – the cloth bag the candle comes in makes the perfect storage bag for the bat wings!
is DEFINITELY one of my favorite boxes of the month! While I was watching tv tonight I actually browsed nearly every single item in the store and found so many gems. It's 100% worth a try in my opinion.