I absolutely love Thirty-One Gifts and I host a party whenever I get the chance. I am NOT a consultant! I am just a fan! A superfan! Most of my regular readers know that I'm kind of a direct sales addict. I don't buy direct sales stuff constantly but the companies I do shop from I tend to do it again and again because I love the products so much. Most direct sales companies have very high quality products to make up for them not being in stores. That's ok with me, I don't care to go to the store anyhow! What a hassle!
Thirty-One has super super high quality organizers and bags. Sorry Target fans, but I can't ever buy organizing bins from there again because it doesn't hold up to the quality of 31!
This month's offer: For every $35 you spend Nov. 1-26 with Thirty One Gifts, get a Medium utility tote for $7!!! I love the utility totes, I have a ton of them! This is a great price! They are normally $30!
Shop Thirty One Gifts!  My picks for myself are the new Elite Retro Metro, the Retro Metro Foldover in Teal Mod Dot, and the Uptown Jewelry Bag (perfect for organizing jewelry or BEAUTY SAMPLES!). Plus the Rosette Clip in Jade. Yes I need these things!
In this post, find
My Top Picks for Fall
My Organizing Ideas
My Party Punch Obsession
and More Organizing ideas with Thirty One totes!
It's a really long post because I update it all the time! I am a reforming messy person and I need all the help I can get. If you are reading via RSS or the newsletter, hopefully you'll have to click through here and the entire huge post won't show up there. Because it's super long.
My Top Picks for Fall!
You can shop all these styles & the rest of the line at Thirty One Gifts. Check out the 31 Gifts Catalog right here!
The all new Elite Retro Metro! ($60) I have this summer's pattern and I love this bag! I will probably purchase this updated fall version! Now that I no longer need to carry my entire life with me all day every day (laptop, books, food, etc) I'm able to carry a stylish bag instead of using my rolly bag. It's also a fantastic diaper/toddler bag and has organization on the outside & the inside. I bought this, it's adorable!
I love adding the rosette clip ($5). It totally adds a little somethin somethin to my 31 stuff. It seems silly… But if you need a filler item, totally get one! I also love the keyfob, I have one and it is still in excellent shape. You wouldn't know it gets used every day by grubby little pays. Bought this too! Must have!
Littles Carry-All Caddy ($12) – I love these SUPER handy utility caddies and I love them especially in this new print!
I love the Casual Cargo Purse ($65) for fall! The monogram is a must have on this, it totally makes it sing!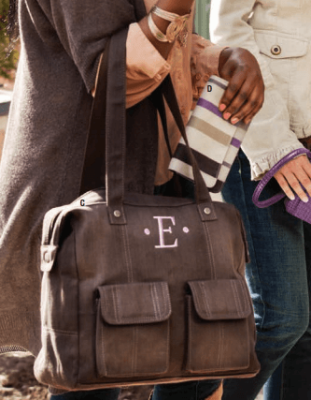 What happens when I get a Thirty-One order!
I go from this…
to this! (Leftover baby room turned into junk room, now our school room!) Seriously, I said reforming messy person! It's getting there!
The Utility Totes are perfect for organizing my stockpile! Of course they'll be repurposed in the closet (below) after we get through that crazy mess!
and this…
To this. OK, still not perfect, I need more organizers from Thirty-One! It's so much easier to put my towels & washcloths away and all my paper products are stored in the bin on the left. But I'm a work in progress!
Yes, finally contained by the Thirty-One mega double tote.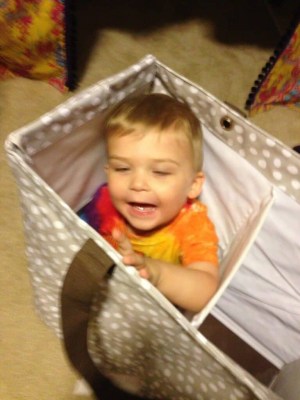 One of my faves – the Thirty One Gifts double-pinch coin purse.. August was the last chance to get this sweet coin purse. I put the money for Costco lunch in here and my daughter helps me count it out.
 I love Party Punch!
No really, I'm totally obsessed…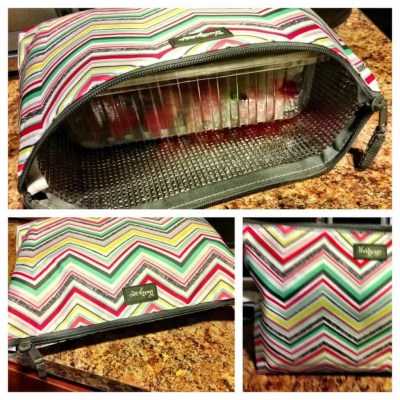 Buying Thirty-One
In all seriousness, I just love Thirty-One!  You can order Thirty One Gifts right here. If you do, obviously I get hostess credit.
Ah Potato Head collection – FINALLY CORRALED!
What do we do with trucks? WE PUT THEM AWAY in our Thirty-One gear! Same with our stuffies!