Yum yum in my tum, September Fancy Food Box is here! Maybe it's August, who knows, Fancy has a funny shipping schedule! This box was packed completely full. COMPLETELY!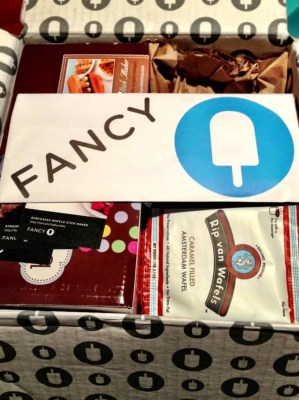 When I unpacked the box, I discovered that it had everything to make a nice Sunday brunch, or even just to feed a nice hot meal to the kids on a school day (not that mine go), without too much hassle. I really thought this box was awesome.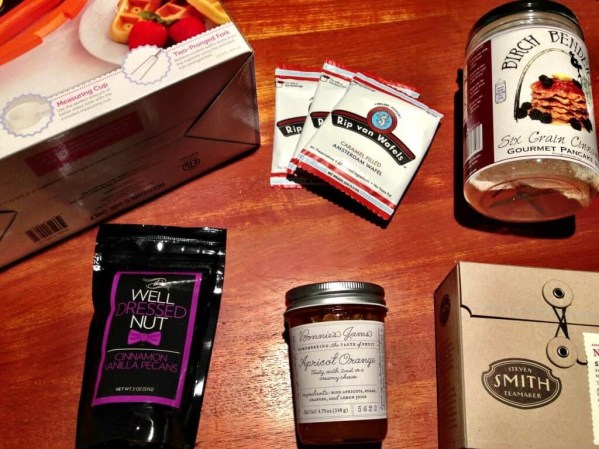 The Subscription
:
Fancy Food Box
The Description
: Fancy's Food Box is strictly food – gourmet items, unique finds, drinks, tools, and recipes.
The Price
: $47 per month
The Coupon
: Save 10% off! Use code
FOLLOWUP10
.
September 2013 Fancy Food Box Sunday Brunch
Info Cards There were no recipe cards this month, but they weren't really necessary.
Steven Smith No. 1626 Smith Variety Tea ($15) After receiving this I emailed Fancy and asked them not to send coffee/tea in my box. We'll see if that works? I'll use any non-caf for my kids (they love it) and the rest I'll ship to my husband. I just don't like it. I'm too old to change!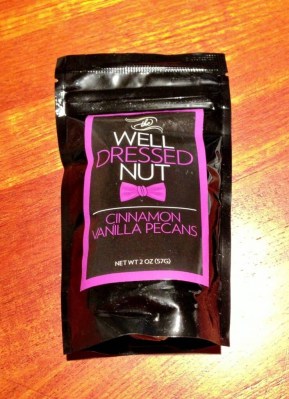 Well Dressed Nut Cinnamon Vanilla Pecans ($6) Yum, we love nuts! You could chop these up for pancakes, or eat them as a snack.
Babycakes Waffle Stick Maker ($25) Awesome! My kids were soooo excited when they saw this. I promised waffle sticks for breakfast of course! I would've done them for dinner if we hadn't already eaten 🙂
Birch Benders Six Grain Cinnamon Pancake Mix ($7.50) Awesome! Now I don't even need to worry about how to make the waffle sticks! These were great and yummy and so easy to make. Just pour in water to the fill line & shake.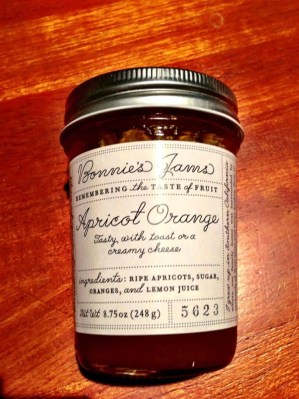 Bonnie's Jams Apricot Orange ($9) And if you don't have syrup, you could heat up this jam for dipping. I served the waffle sticks with some jam & maple syrup (otherwise my MIL would totally flip if I served a baked good without maple syrup). The jam had a glaze recipe right on the bottle, and lucky me, I picked up some applewood smoked pork tenderloin at Costco yesterday. It's going to be GREAT.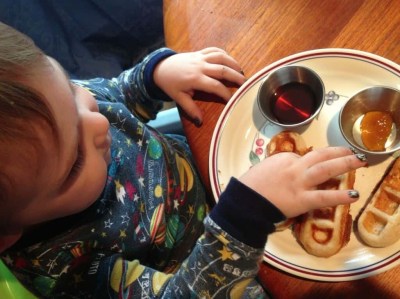 The kids ate 3 batches and the rest is in the jar in the fridge. It says it keeps for a week.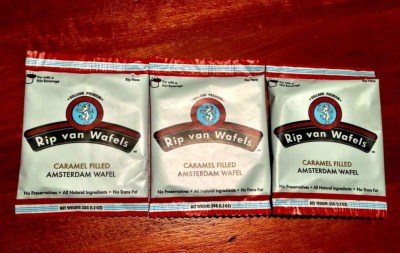 Rip Van Wafels ($4) Now we have four! Sometimes when I get onesies I wait for more, and now I have 2 per kid 🙂 I'll serve these with hot cocoa after a playground trip on a cool morning! My kiddos love stroopwafels! I am sure a normal person would drink them with the tea in this box, but I'm weird and just like coke zero for my morning beverage.
September Fancy Food Box was worth right around $65 and a totally awesome deal. I just love the waffle stick maker and I know I am going to use this for years to come. Hopefully I can come up with a great coconut flour recipe to share (see my coconut flour donut recipe!). We aren't paleo or anything like that, I just like to pay attention to carbs & protein & fat and not eat ALL carbs & sugar!