The September Babba Box theme is "Let's Go to the Library!"  For September & the next two months I have a BabbaBox Premium subscription (I picked it up on a coupon deal)! The last time I got Babba Box it came in an envelope, and I guess when you're premium, it comes in a box. Amusingly, I didn't think there was any particular need for a box this month.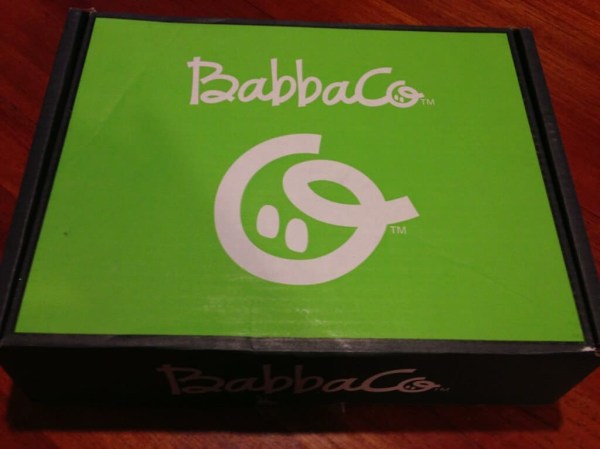 The Subscription
: 
Babba Box
The Description
: A creative exploration subscription box for kids aged 3-7. It's a premium kids activity box that you can open, take everything out, and have a great family activity with your kids! Digital, Basic, and Premium boxes are available.
The Price
: $14-40 per month
September 2013 Babba Box Let's Go to the Library!
My Own Book Bag This is a cute project! It came with foam stickers and puffy paint and I know we'll have fun completing it, but I'm saving it for later right now.
The Knight & The Dragon ($6.18) My kids loved this story! The illustrations and the story were fantastic, and you'd expect that from Tomie dePaola. My daughter created a "story circle" in the kitchen so we could read this book together, just like we would at the library!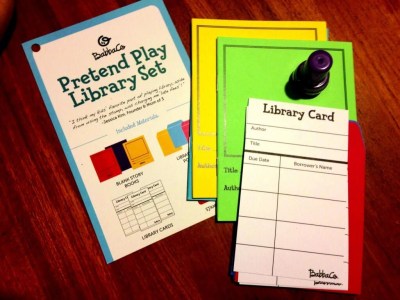 Pretend Play LIbrary Set My kids had a ridiculously good time with this! We created the books and titles, filled out the library cards, and I served as librarian for hours. Making your own book is a great way to promote early literacy.
My son pretty much only wanted to use the library stamp to create his book, but that's ok, he's two!
"A Finds A Friend." My daughter's lovely creation. It's about us (me & my daughter) being friends! I thought that was sweet.
Mom Gift Cute little owl bookmark! There was something about blah blah blah paper books and no, I don't read paper books unless necessary. My library has a huge kindle collection and there is rarely an occasion that they don't have it on Kindle. I don't have any personal nostalgia for paper books. I can read faster and my hands don't get dirty with a book on my iPhone. Even my grandma has a kindle. I think my MIL still reads paper books. I'll gift it to her. I wasn't wowed by this but I was turned off by the note, so that's why I'm harping on it. As I have been reading for quite some time, I no longer require paper books for my own literacy. 😉
My kids enjoyed this box very much, but I wasn't floored by the value – the primary activity was paper-based. BUT do not fear, October Babba Box is entirely different! It has a make your own monster hat, a monster police flashlight and badge, and of course the premium box includes the book and an extra app. I'm really looking forward to that one!

Check out all my ! Don't forget to take a look at other Subscription Boxes for Kids.