Woo, Popsugar's Fall Style Must Have Special Edition box is finally here, after an entire week+ of making its way from California! I'm ready for fall, aren't you? You would be if you got this box! POPSUGAR Must Have Box does a seasonal special edition box & this is my first one. Over the last 6 months I think POPSUGAR Must Have Box has really upped my style and I appreciate it. I think it's overall well-curated and well, I just wanted this box! It was $100 and has a huge value attached to it.
It comes in a huge cardboard box and inside you find this box (the inner cardboard slides out of the outer sleeve).
Wow, this looks like so much stuff! It's way more than I thought it would be! Even though I already knew what was in it! I love the individual wrapping!
Tada, here's the box! No just kidding, read below for details on the individual items!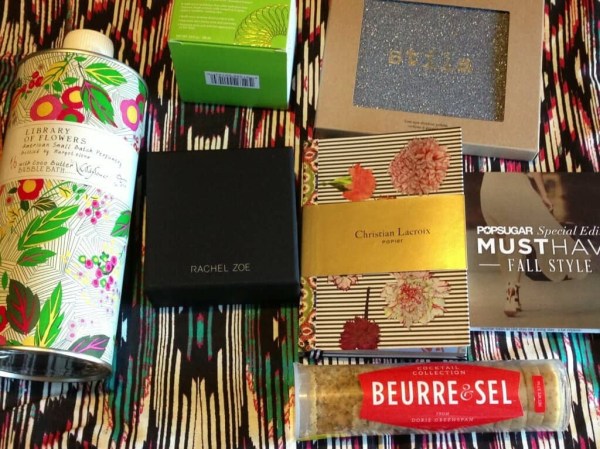 And here's the shot from the winner of the giveaway. Her bag is absolutely stunning! She says that it is definitely an awesome box and totally worth paying for.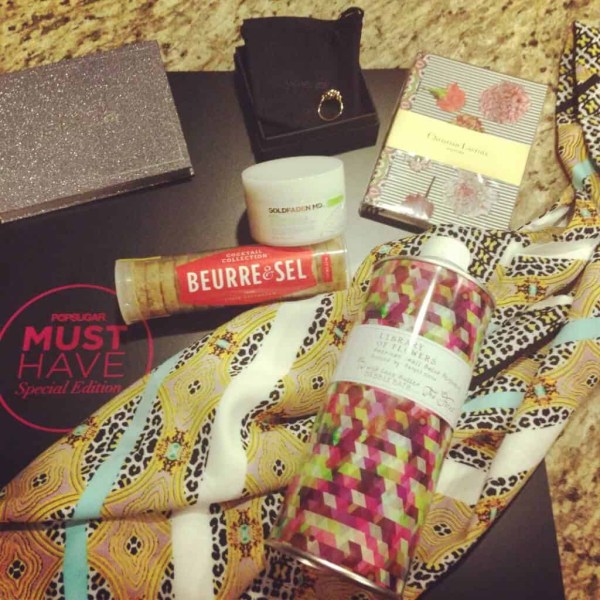 The Subscription
:
POPSUGAR Must Have Box
The Description
: Seasonally themed must-haves selected by the POPSUGAR editors. Beauty, Home, Treats, Accessories, Jewelry, and Personal Care. Occasional luxury boxes for women, men, and home.
The Price
: $35/month
DEAL
: Save $20 on your first box
with this link
and coupon code
MSA20
Fall 2013 POPSUGAR Must Have Box Special Edition Box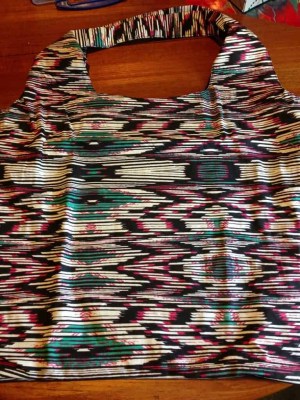 Cynthia Vincent Classic Shoppper Bag ($42) This bag is HUGE and very high quality! It's great for stylish shopping or just as a purse. It's really quite nice!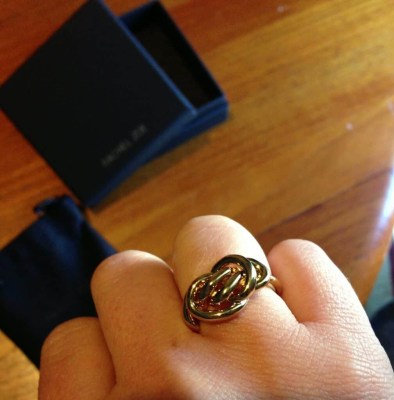 Rachel Zoe Fall 2013 Gold Knot Ring ($75) I did NOT expect to but I love this ring! And I never wear rings! Wow. It looks great, I thought perhaps I'd sell it, but nope, keeping it! I can't believe how much I love this, it's totally me!
Goldfaden MD Skincare Doctor's Scrub ($75) I'm excited about this microdermabrasion scrub. I liked this in this box – we're done keeping up with day to day harshness of summer sun – fix your face & get ready for winter!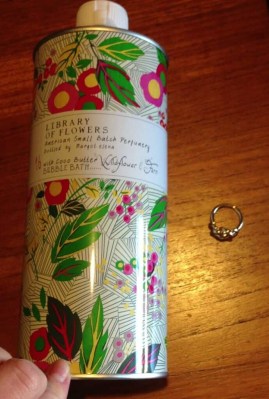 Library of Flowers Bubble Bath ($36) This bubble bath is gigantic. I haven't ever seen a high end bubble bath this big – ever. Look at this! Smells great too! My babies are going to be delicious.
Christian Lacroix Riviera A6 Lay Flat Notebook ($13) This notebook is absolutely stunning. I have no more words than that.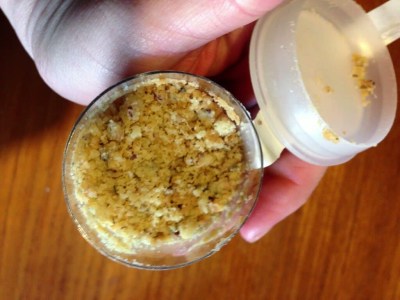 Beurre & Sel Cocktail Collection Cookies ($10) The cookies, sadly, were dust. Even the ones that look whole cannot be extricated as whole cookies. They just crumble. They were wrapped very well in a cardboard sleeve and then bubble wrap, but I guess they just don't stand up to the rigors of smartpost. PSMH is sending me a replacement!
stila Luxe Eye Shadow Palette ($45) The plums in this palette are just gorgeous. The whole thing is gorgeous and sparkly. I love it.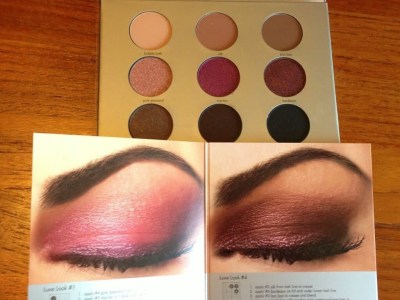 he colors are very pigmented. I'll have fun teaching myself to not look like I have a black eye!
I thought this was a great box and can't wait to use anything. I'm a little bummed about the cookies, I'll find out what POPSUGAR Must Have Box says! For the regular subscription:
DEAL: Save $20 on your first box with this link and coupon code MSA20
Here's the link to the giveaway post where I gave this box away! And if you need to see the information cards, here they are (click for large photos).