October Le Métier de Beauté Beauty Vault VIP is here! This month contains one full-size product: the Peau Vierge Complexion Serum & Dark Spot Corrector. And I'm so excited because my #1 complaint is uneven complexion. Hooray!  The card notes that it's "Just what your skin ordered; a complexion pick-me-up created to energize your skin.  It is an all over Complexion Serum, an Anti-Aging Treatment, Skin Tone and Texture Rebuilder and Dark Spot Repair Cream."
The Subscription
: 
Le Métier de Beauté Beauty Vault VIP
The Description
: NOT AVAILABLE AGAIN UNTIL NEXT YEAR. Le Métier de Beauté experts will send you a carefully curated full-sized product or assortment of products shipped right to your door. One full-sized item or an assortment of items will arrive at the beginning of every month.
The Price
: $348 per year
October 2013 Le Métier de Beauté Beauty Vault VIP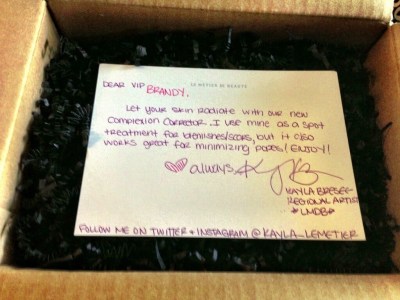 As always, a lovely hand-written note.
And a beautifully wrapped package.
This box came with a complete information card!
The information card has extensive details, including what the product is supposed to act on – complexion (blemishes, bumps, pores), wrinkles & lines, tone & texture (softer & more supple), hyperpigmentation. Plus usage instructions and information on the delivery system. It uses TPM, which encapsulates the active ingredients to carry it through the skin layers. Neat.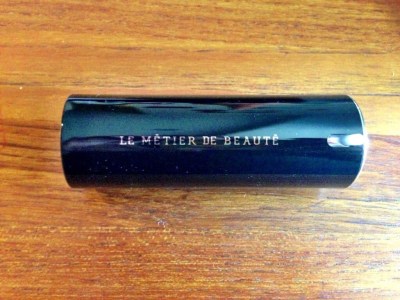 Peau Vierge Complexion Serum & Dark Spot Corrector ($125) Beautiful bottle. I'm not certain, but what we received may be the next update to the linked product, it appears to have a different delivery system (the one I'm linking to has Syntoc Active as the delivery system).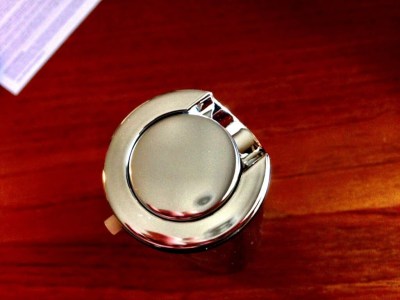 The dispenser.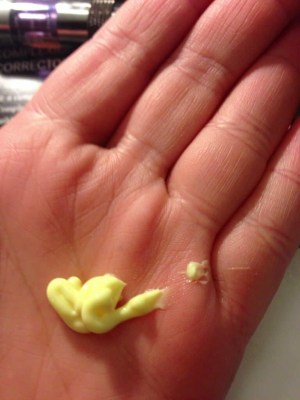 The product was much thicker than I expected from a serum! I read the ingredients, and one of the primary ones is shea butter, which adds to its thick texture. I applied it to my face and felt a very slight tingle (which is good, otherwise it won't help the hyperpigmentation and texture). The information card notes to use every other night at first and then adjust for your skin's needs.
I'm looking forward to seeing how effective this treatment is. The card says it should be used at night with your moisturizer, and says multiple times to be sure to moisturize. So be sure to do that! This product does contain Retinol so I believe it's also super-important to be using sunblock as well (which you should do anyways!).
Visit Le Métier de Beauté Beauty Vault VIP

Check out all my Le Métier de Beauté Beauty Vault VIP Reviews! Don't forget to take a look at other Makeup Subscription Boxes.