It's really terrible that Le Métier de Beauté Beauty Vault VIP is no longer available, because it's a gorgeous box! I was super excited when it came and I had no clue what would be inside! This handwritten note (signed by the CEO) gave me a clue!
The Subscription
:
Le Métier de Beauté Beauty Vault VIP
The Description
: NOT AVAILABLE AGAIN UNTIL NEXT YEAR. Le Métier de Beauté experts will send you a carefully curated full-sized product or assortment of products shipped right to your door. One full-sized item or an assortment of items will arrive at the beginning of every month.
The Price
: $348 per year
September 2013 Le Métier de Beauté Beauty Vault VIP Love Your Eyes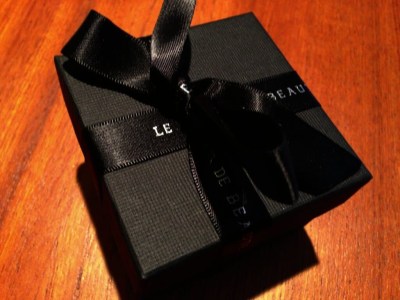 What a darling box! It was nestled snugly inside black squigglies in the cardboard shipping box.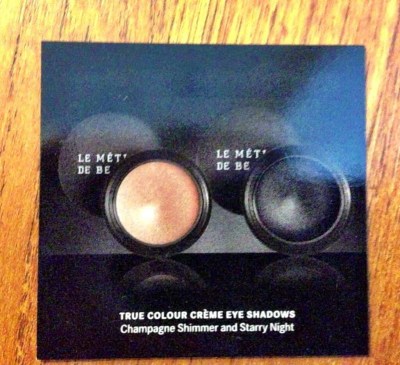 As soon as I saw this information card, I knew by the photo it was shimmer cream eyeshadow in two perfect colors!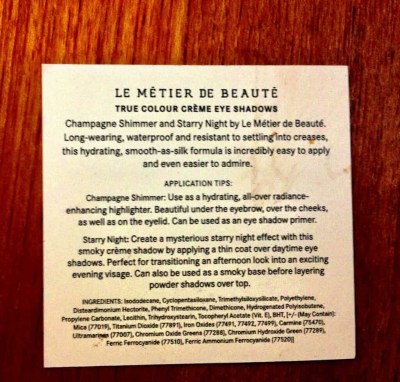 The back of the card gives application tips. I tried the shadows out as soon as the photos were done, and was pretty successful with both fingers and brushes!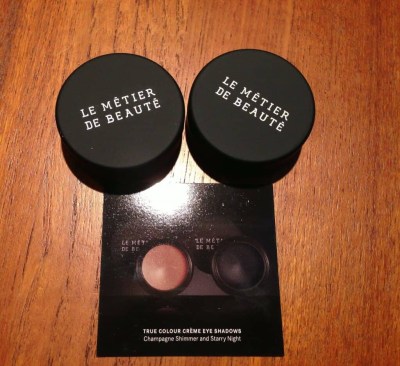 The pot lids are screw-off. And when I did so, they were gorgeous!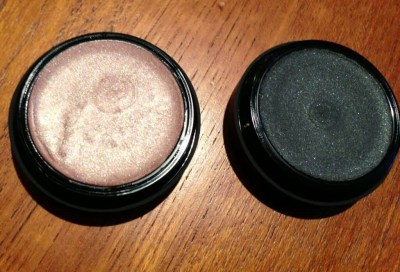 True Color Crème Eyeshadows in Champagne Shimmer & Starry Night ($30) These colors went on so smoothly! You can also pat them on, apply with a flat brush, or use them to darken or lighten powder shadows! I'm guessing at the price here, because it looks to be a pre-release product! The link is for the POWDER shadow! These are cream shadows!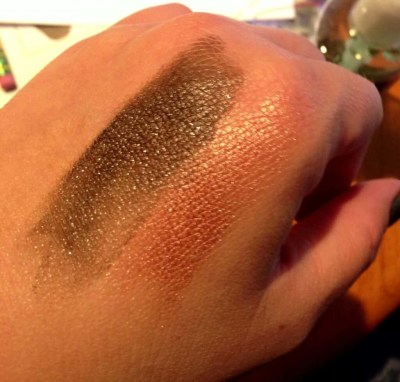 I think these swatches are more accurate than the previous color.
I loved these shadows and felt I got a great value – $60 of really luxury beauty products that I will absolutely use – with this box. I am totally happy with Le Métier de Beauté Beauty Vault VIP and that's why it made my list of best subscription boxes for August! September was obviously a month for full-size products, I'm hoping October brings us a variety of samples, and perhaps some skincare!
What do you think of the Beauty Vault VIP subscription? Are you saving for next year?