Yay it's Labor Day!! What are you doing with yourself today? Hopefully you have the day off and have some fun end of summer activities planned. I think we're taking the family to my brother-in-law's house so the kids can ride their bikes in the cul-de-sac.
Amanda A. is the big winner of the Fall Popsugar Giveaway. She has responded & accepted her prize. Sorry everyone else, good news is I have more giveaways coming soon!
I scheduled my first StitchFix. I'm super excited about it but I was so weird filling out the profile. I was like, no drycleaning. Ever. No see-through/holey stuff. Ever. No white. Ever. And I only wear black, but my favorite color is purple. Good luck with me Stitchfix!
Actually it's really funny because I picked out a white Ellie top & I love it. I think it's because it has a gray undershirt.
I totally failed at moving my server last night. Mostly because instead I watched Step Up Revolution & The Beaver. I have some weird taste in movies!
Also yesterday we went brick & mortar shopping. It was fun, but I didn't find what I was looking for (which is a round plastic tablecloth). My son did cry his way into a firetruck Mickey toy. Then we gave our daughter 50 cents to teach her a lesson about the claw machine. Good job parents.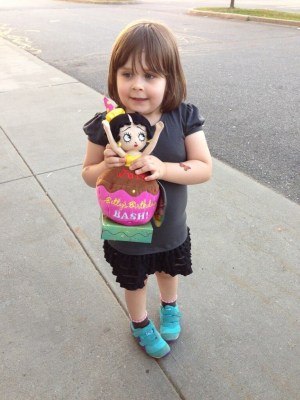 We spotted the elusive boy's Easy-Bake Oven
Played with these awesome Robot Claws (definitely on the Christmas shopping list)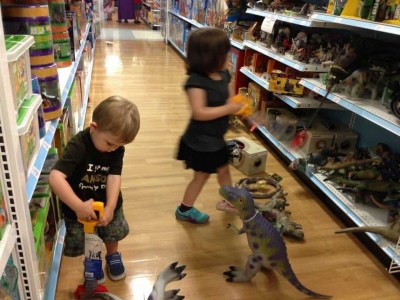 And had Creemees. Which I think is the stupidest name on the planet for soft-serve ice cream. Yes, my husband did order a large and it did totally fall off the cone. It was ridiculous!