When the August Kiwi Crate arrived, my daughter jumped up and down with excitement! We did our first Kiwi Crate box the previous month and she totally remembered how fun it was. It's definitely one of our favorite subscription boxes for kids. And she's so cute – she says Kiwi like "Kwi" – kids are adorable, aren't they?? We were totally excited to get this box and she begged for it every day, but we had other boxes to complete first, and I don't like having multiple boxes open at once. But beware, once your kids know what's inside Kiwi Crate, they may not let you wait!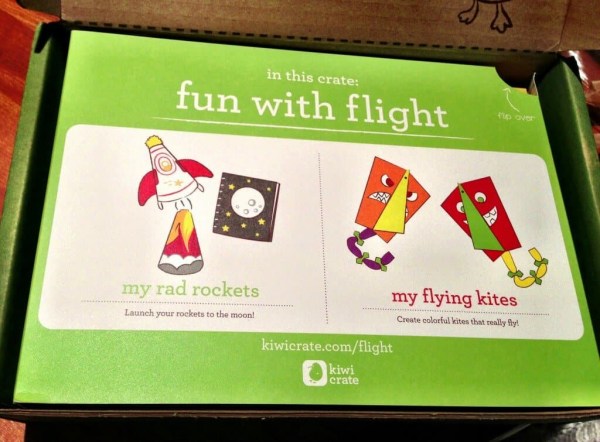 The Subscription
:
Kiwi Crate
The Description
: Arts, crafts, and science activities subscription for kids ages 3-7. Get a monthly subscription filled with all the materials and inspiration that will let your child explore, imagine, and create, all centered around a fun monthly theme!
The Price
: $20/month
The Coupon
: Use my
Kiwi Crate link
and save $10 off your first box!
August 2013 Kiwi Crate Fun with Flight
Extras
Back of Card The August Kiwi Crate theme was Fun with Flight and this is the back of the intro card. My daughter can actually cut it out herself now! The sticker goes on the card that comes with your first Kiwi Crate box – One sticker a month!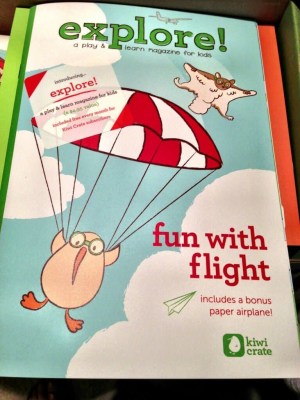 New Kiwi Crate Magazine! This is an awesome bonus now inside every crate – a magazine with stories and activities to keep extending the fun. I really liked it and there was a ton for my daughter to do (mostly a little too old for my 2 year old).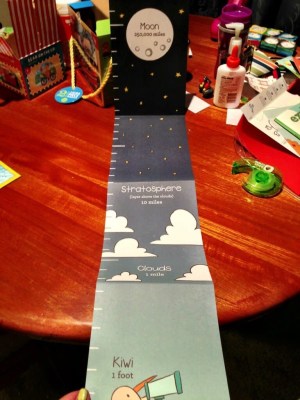 Height Comparison Chart My daughter is obsessed with growth charts and hung this up immediately.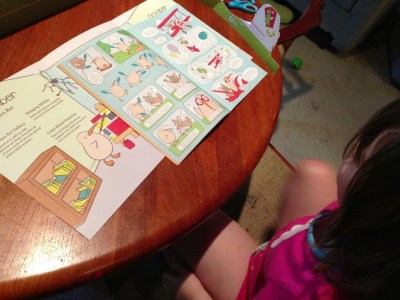 Here's another peek at the magazine!
Kites Activity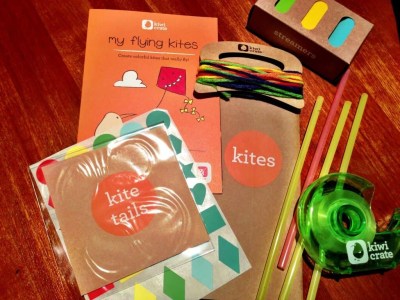 We chose to make the kites first. They were easy to put together & decorate, and all the stickers & streamers were included.
We loved building the kites and I even got to make one – I said it last month & I'll say it again, there are MORE than enough supplies for 2 kids in each box.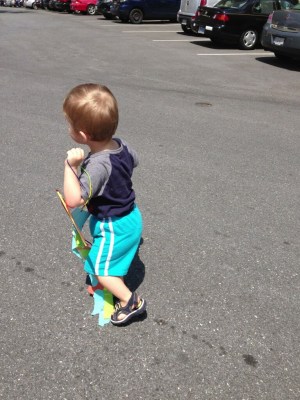 I was also flying a kite so I didn't get a great photo, but the kites did actually fly!
Rockets Activity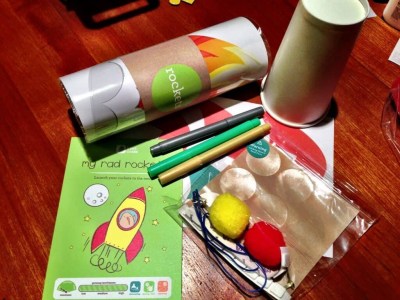 We got everything we needed to make rockets. I was really curious about how it was going to turn out!
Great, of course! The rockets used rubberbands, and we were able to do this one indoors on a rainy day!
Explore More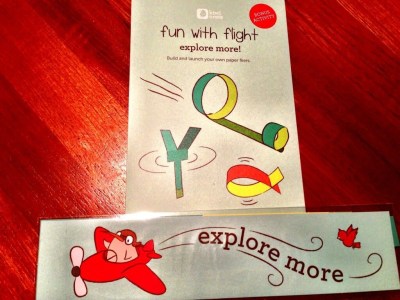 Paper Airplanes This one is a booklet of simple paper airplanes & pieces of paper to experiment with. I actually took this one with us on vacation & we're doing it tomorrow!
The inside of the box provides another activity!
This was a super fantastic box & we are definitely Kiwi Crate fans! You can see the preview for the next few months. We are definitely subscribing! The entire box is so well put together & thought out and my kids love it – I wouldn't even think about skipping!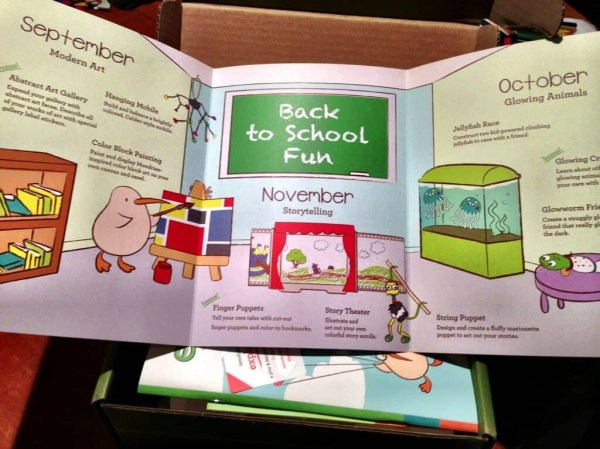 Are you a Kiwi Crate fan?