My August Jennifer Love Hewitt Fancy Box was such a fun box and such a great treat after this week's earlier Fancy Box letdown. Every single item is usable and totally unique.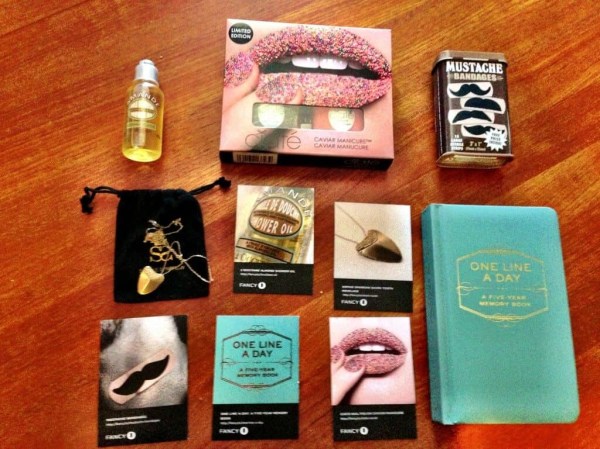 The Subscription
:
Jennifer Love Hewitt Fancy Box
The Description
: The TJennifer Love Hewitt Fancy Box is a collection of the coolest products hand-picked by JLH!
The Price
: $48/month
The Coupon
: Save 10% off! Use code
FOLLOWUP10
.
August 2013 Jennifer Love Hewitt Fancy Box
One Line A Day: A Five-Year Memory Book ($25) This is a really neat idea and despite the rococo color scheme of the cover, it's something that my husband would really like and use every single day. I'll probably swap him for the notebook in August Bespoke Post!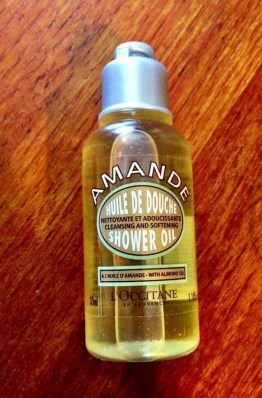 L'Occitane Almond Shower Gel ($3) I really wish this were full size! It smells great and I tried it out on my arm – silky & moisturizing!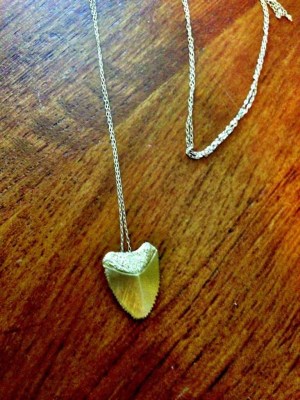 Sophie Sparrow Shark Necklace ($40) I'm really excited about this, I'm going to be gifting it to a cousin for Christmas – she's a total shark freak! I love this necklace, but it *belongs* to her!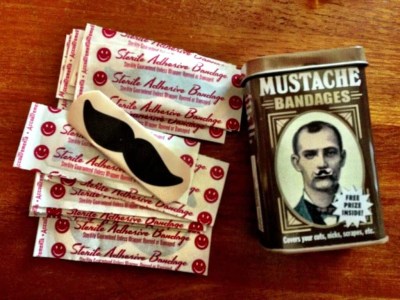 Mustache Bandages ($6) These were super cute and my kids loved them. My daughter demanded to apply them, just like the box photo. I complied!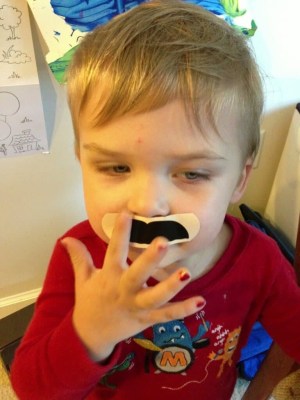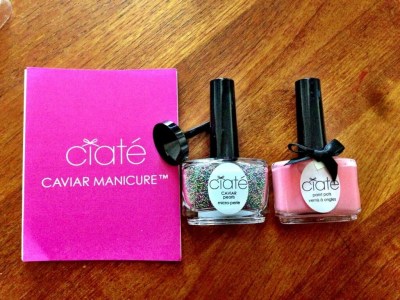 Ciate Nail Polish Caviar Manicure ($25) I love this super fun SUPER easy version of nail art. Of course my girl demanded this too right off, and we tried it out! Looks great!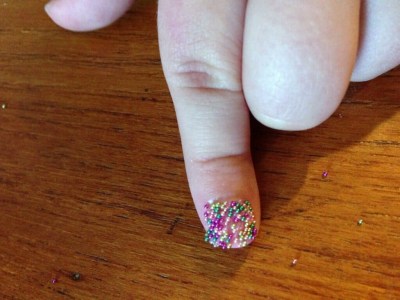 I loved this box! I think I loved last month's Jennifer Love Hewitt Fancy Box a teensy bit more because it had a shirt and a tote, but I'm thrilled to have such a fun box and have a gift for my cousin taken care of (she's super hard to shop for, and if I'd thought of it myself, I'd have totally chosen a shark tooth necklace!).
I kinda think that the JLH Fancy Box is the best one. Not sure though! What do you think?