I'm so excited about iBbeautiful! It's a subscription box for teens & tweens and I think it's such a great box for this age group! It's $18 a month, or $28 with a t-shirt. I ordered a tween box with a shirt (size small!) for my 4 year old
I suspected that she'd love it, and I was totally right! I did spend some time teaching in a middle school, and I can tell you, everything in iBbeautiful would absolutely be a hit for your tween or teen girl.
I'm also excited to bring you a giveaway for one iBbeautiful box (teen or tween)! Find it at the end of this post!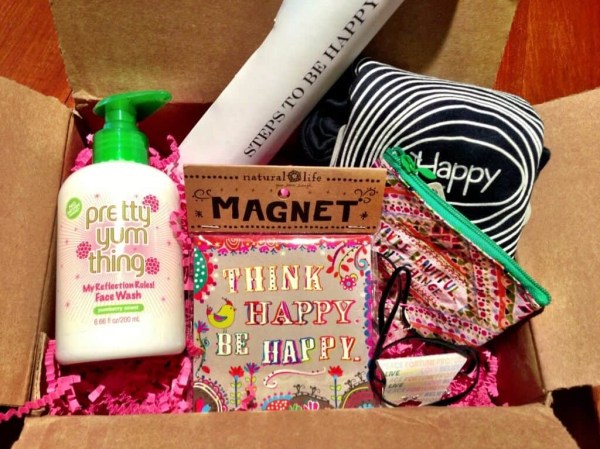 The Subscription
:
iBbeautiful
The Description
: Choose a box with or without the graphic tee and specify teen or tween age range. Products range from lip gloss, nail art, hair products, accessories such as rings, bracelets, and necklaces. iBbeautiful's slogan is "b unique, b happy, b you," which is adorable and perfect for a teen or tween girl.
The Price
: $18 or $28 with graphic tee per month
August 2013 iBbeautiful Be Happy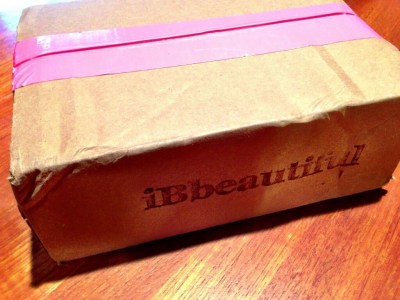 The box I thought was very teen-friendly with the stamped logo and pink duct tape wrapped around it. My daughter said, "It's my favorite color! Pink!" Which she says every single time she sees something pink.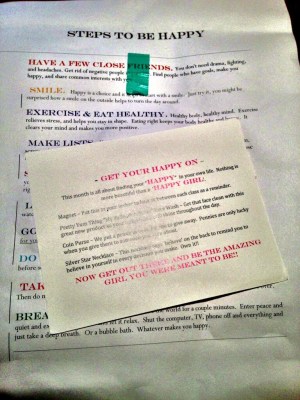 Info card & Be Happy Insert I thought the Be Happy insert was great. Teens don't always want to hear these things from their parents, or even their peers, but they love listening to messages that come from media sources (whether it's a magazine or subscription box!).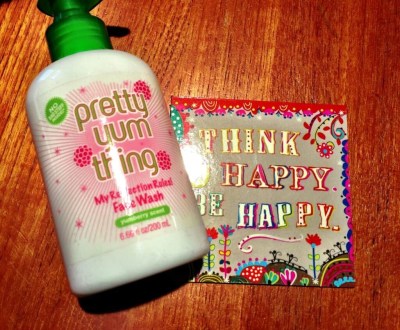 pretty yum thing My Reflection Rules Face Wash ($10) I was psyched to get this paraben and everything else free face wash for my daughter (and my son!). Their faces get grubby and I like to use face cleanser that is as gentle as possible. My daughter felt super grown up using this face wash, and so would a teen girl! There was also a coupon for 20% off at prettyyumthing.com!
Think Happy Be Happy Magnet ($5) I loved this magnet and she did too! It's adorable, has a great message, and guess what, it's SUPER STRONG! Your middle schooler can use it on the inside of her locker.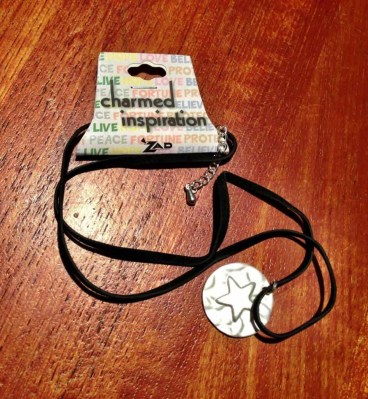 Charmed Inspiration Star Necklace The back of this necklace says "Believe!" I think it's a fantastic positive message for kids. My daughter loved it and I had to make her take it off for bed.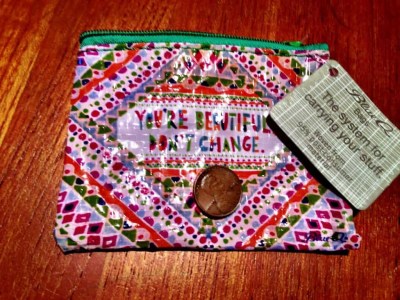 You're Beautiful Don't Change Coin Purse ($4) Girls love little accessories and I'm impressed that iBbeautiful found a positive message on every single item they included. Plus there was a penny to give away! Like every child, my kids are obsessed with zipper purses.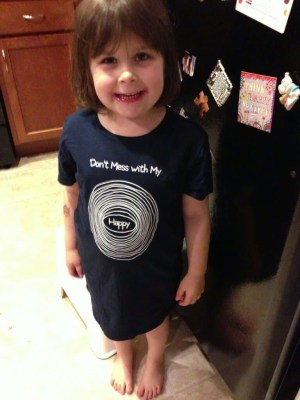 Don't Mess With My Happy T-Shirt ($10) This was a GREAT shirt! It was really super soft, had a cute design. It's navy blue, not black. My daughter is happily using it as a sleep shirt. I was really impressed with the quality of the shirt for a $10 add on. I tried not to mess with my daughter's happy when she stole my lip gloss.
I loved this box, thought it was fabulous! Can't imagine a tween who wouldn't be thrilled with it!
iBbeautiful is giving away one tween or teen box to a reader! Awesome! Just enter the giveaway for a chance to win!
I want to be totally clear about this giveaway. It is only for people aged THIRTEEN AND UP. If you are younger than that, you must have a PARENT OR LEGAL GUARDIAN enter the giveaway for you. The intended audience of this website is for adults, but I'm letting people aged thirteen and up enter the giveaway. US only, 13+, ends 9/28 at 3am Eastern.