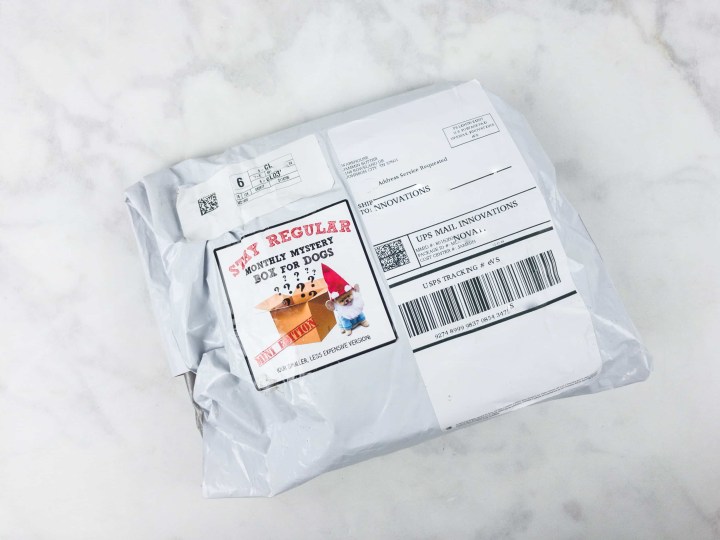 That Daily Deal is now offering a smaller version of Pet Treater called Mini Monthly Mystery Box for Dogs. You'll receive at least one bag of treats made in the USA or Canada along with one toy each month for $9.99 and free shipping. Small, medium, and large dog options are available. Subscribers will also have access to secret deals and add-ons.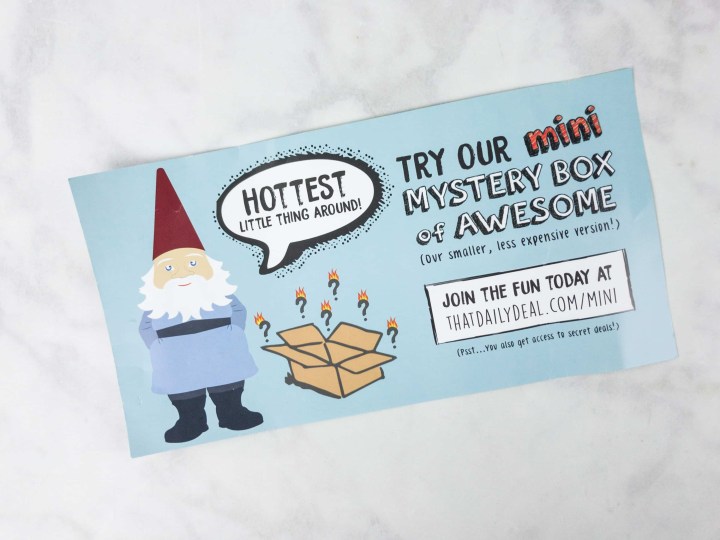 There's an invite to grab That Daily Deal's Mini Mystery Box of Awesome… DEAL: Use LOVE-PT5 to take $5.00 off your first Pet Treater box (their full size monthly subscription) or code MINIBED to get a free pet bed with your first Pet Treater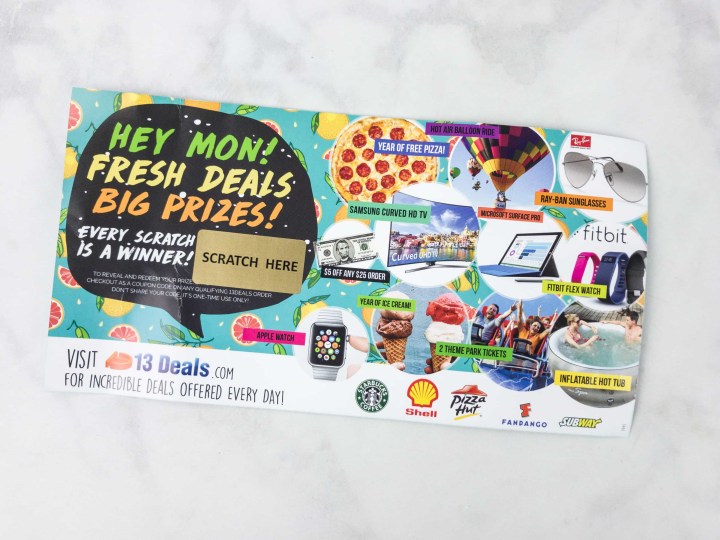 … and a scratchcard from 13Deals.com!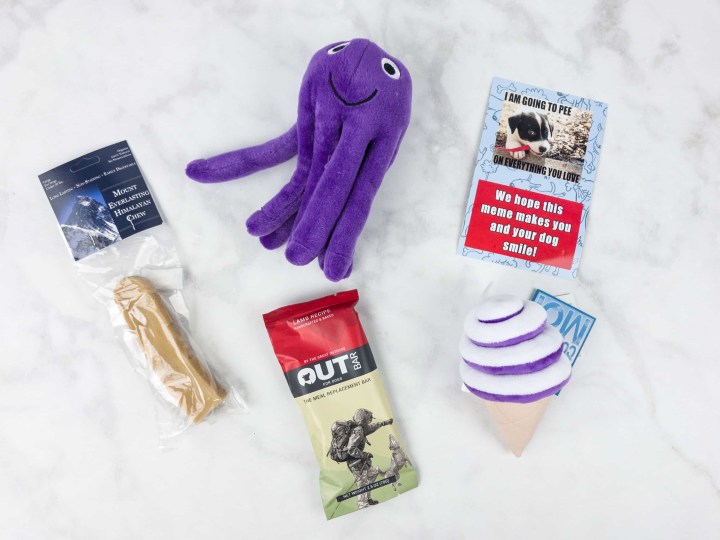 The contents of the July Mini Monthly Mystery Box for Dogs. This is the box for Small Dogs.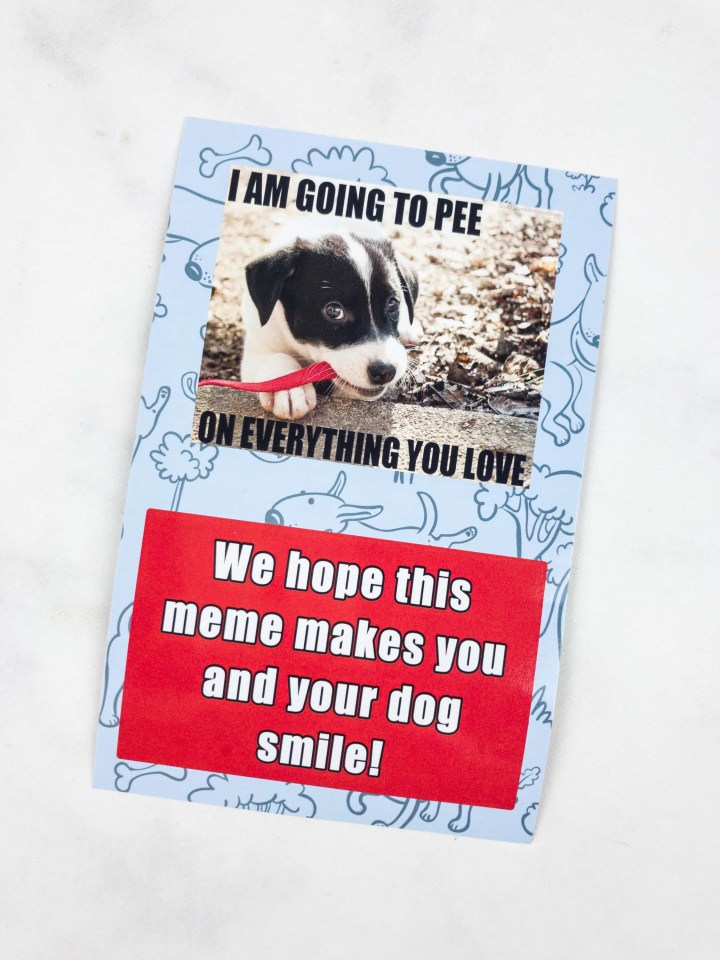 The first item was a simple glossy card with a dog meme.
Octopus Dog Plush Toy: I don't know where this toy came from or its MSRP, but I do know that my dog is in love with it! The tentacles are just tooo much fun!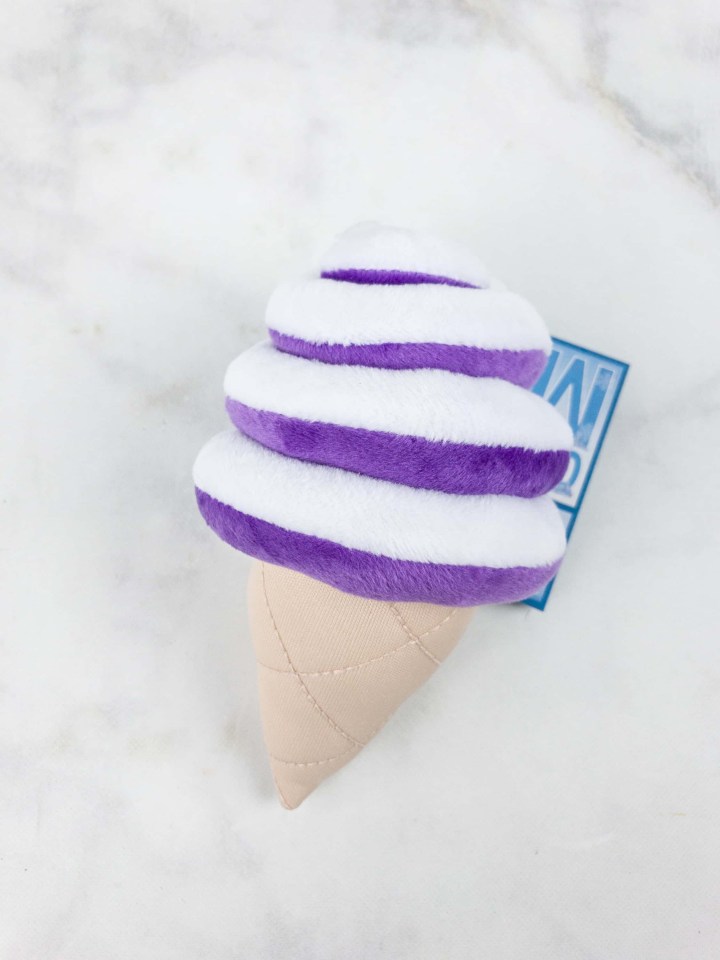 FouFit Icre Cream Freezable DogToy ($7.99)  The perfect toy to help dogs have fun as we go through the summer heat!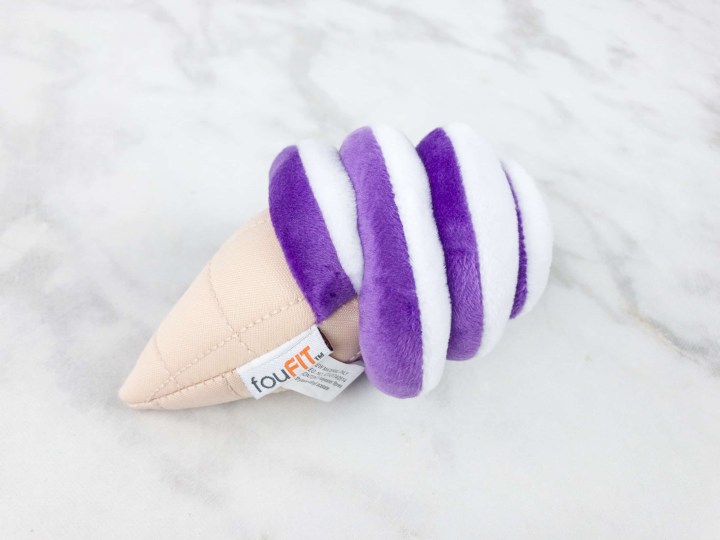 You can toss it on the pool for some water fun, or soak it in water and freeze for an icy treat. It also has a hidden squeaker inside.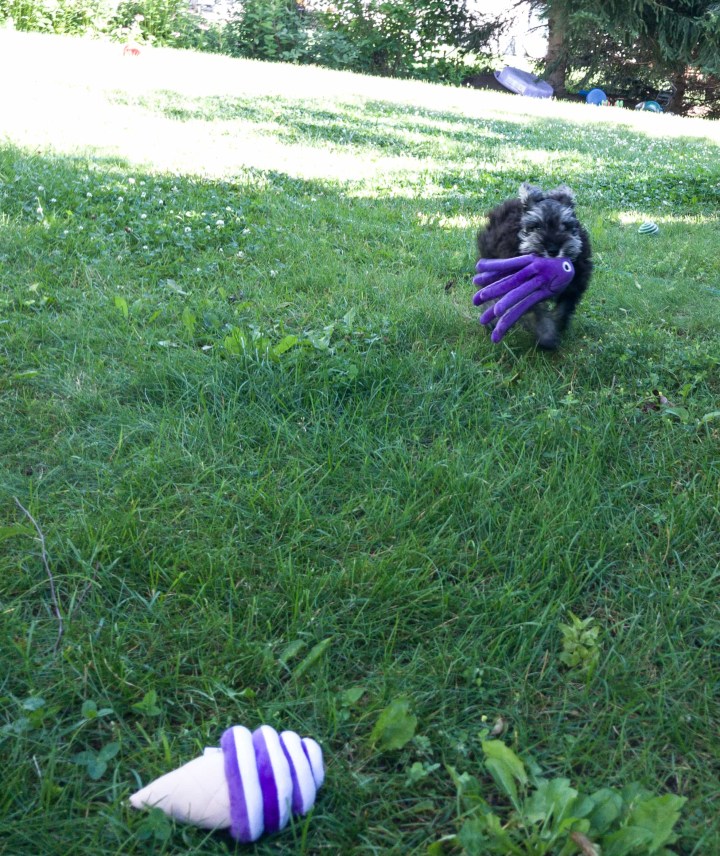 Go Dean, Go!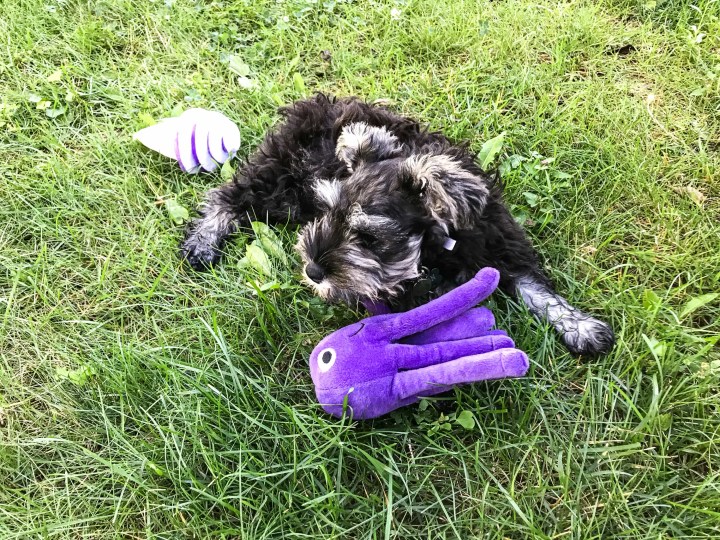 After playing with both toys this little guy needed a rest! This subscription is perfect for him – lots of toys, and some treat: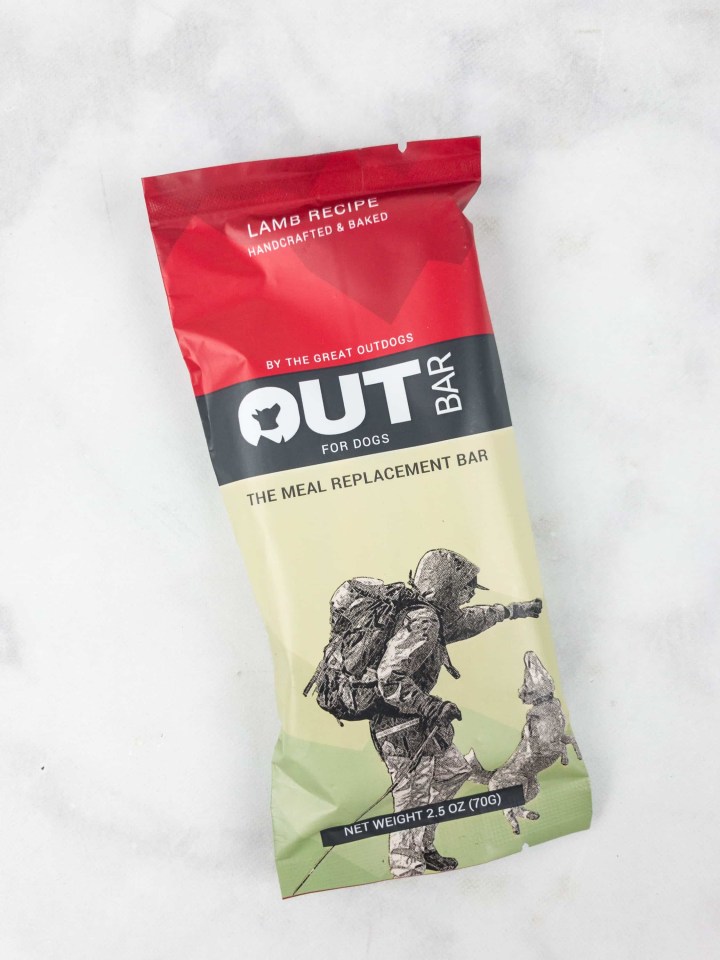 The Great Outdogs The Meal Replacement Bar in Lamb ($3.13)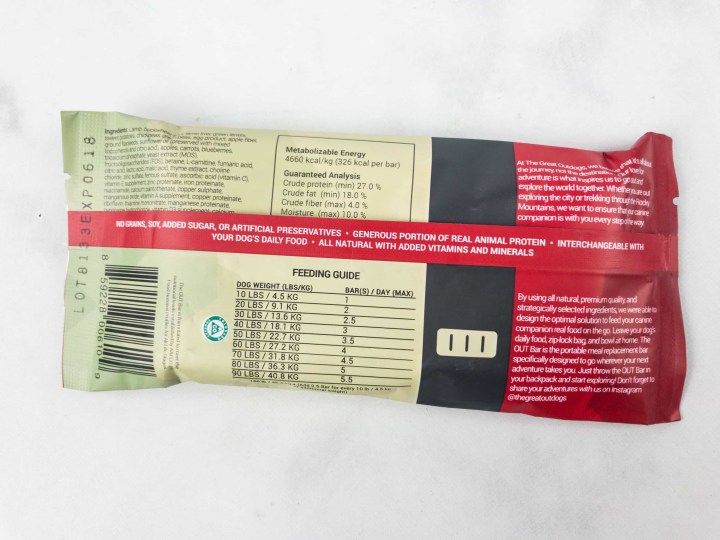 This lamb meal replacement bar seems pretty intense for little dogs BUT it comes scored in 4 pieces like the icon on the back of the bag, and has excellent tasty ingredients that start with real animal protein. This is a really nice treat because it's food, just in bar form, instead of being junky.
Mount Everlasting Himalayan Chew ($6.58) This chew is actually yak and cow cheese! And dogs absolutely go nuts over it.
It's cured with lime juice and although it's made in Nepal (and not in the US), it's tested by a US lab. Puppy dog Dean was really a fan of this chew and he's still working on it. Lindy (our older dog) has definitely taken some nibbles too. We were wowed by this month – 2 toys and 2 treats!  It's a great value and was totally fun – plus my puppy has a new favorite toy! Visit Mini Monthly Mystery Box for Dogs to subscribe or find out more!