Well, Juniper Box decided that summer is over, thank goodness! It's back to chocolate in all our boxes, right? It's a good thing because I have no chocolate in my house and I've been going absolutely bonkers.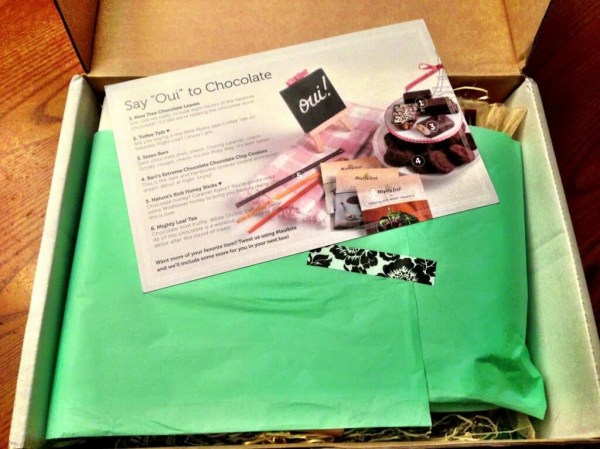 The Subscription
:
Juniper
The Description
: Juniper comes with your products, treats and indulgences, and things to make your period easier (pain relief!). When you sign up with Juniper you tell it anything special about your period and your preferred products.
The Price
: $28/month
September 2013 Juniper Oui to Chocolate!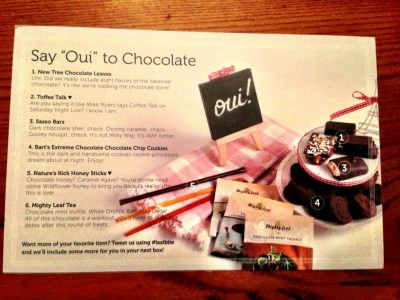 Information Card The Juniper information card has all the details. The back is always a funny letter from founder Lynn, and this month it was basically BRING ON THE CHOCOLATE. I couldn't agree more.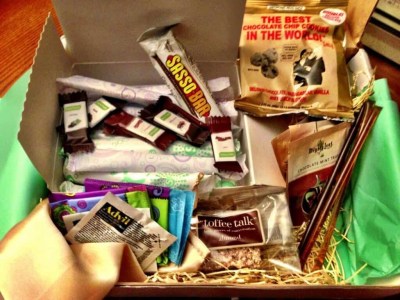 It really was all chocolate everything. So exciting!
Tampons of my choice I never have anything interesting to say. They're tampons. I got 'em. Cool.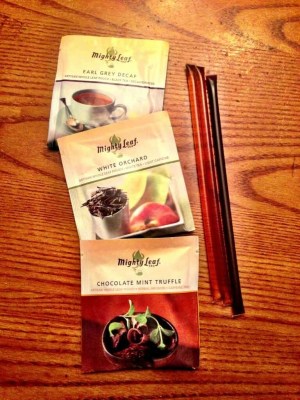 Tea & Honey Juniper always includes tea & honey. September had Mighty Leaf Tea and Nature's Kick honey sticks. The flavors looked delectable – chocolate mint truffle & chocolate honey? Wow!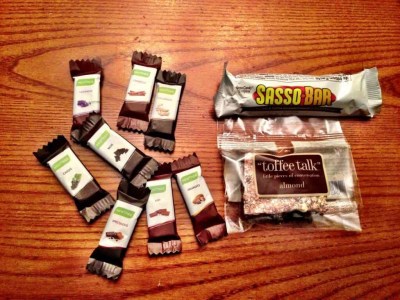 Chocolate! The box had: New Tree Chocolate Leaves (flavor variety, obviously speculoos was amazing), a Sasso Bar (this has coffee, so sadly, it goes to MIL), and a Toffee Talk bar. Which I weighed and it had 50% more toffee in it than advertised. Yes I seriously did that.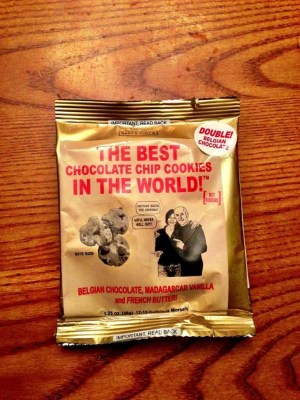 Bart's Extreme Chocolate Chocolate Chip Cookies Yes, pretty extreme! (see next photo). The bag told me to open it and immerse it in the air to let the flavors develop.
Don't hate, I just opened the bag & ate the cookies.
This was like getting a curated box of candy, plus I got everything for my period. Who can complain about that? Awesomeness. Since it's not even September yet, obviously you can still get this box to make your period so much better!
Are you ready for the return of chocolate in your subscription boxes?