The Happy Trunk sent me this box for our review. Thanks Happy Trunk!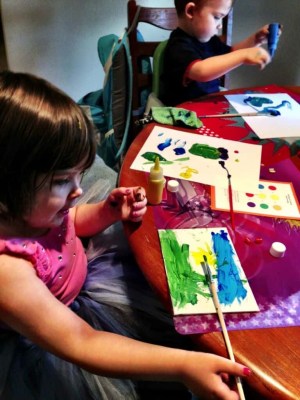 We recently received the July Happy Trunk and have taken some time to complete all the projects – only because we had so much fun! The Happy Trunk is a kids' activity and craft box and has boxes for ages 3-7 and for ages 7-11. Happy Trunk's July theme was Paint Party and we have had multiple hours of fun! This box included one of my favorite kid's projects of all time! We used every bit of paint!
Each new subscriber to Happy Trunk gets a new pair of safety scissors in their box. Although I have a lot of these I love having more, because I do not keep my shears out and I like to have scissors handy.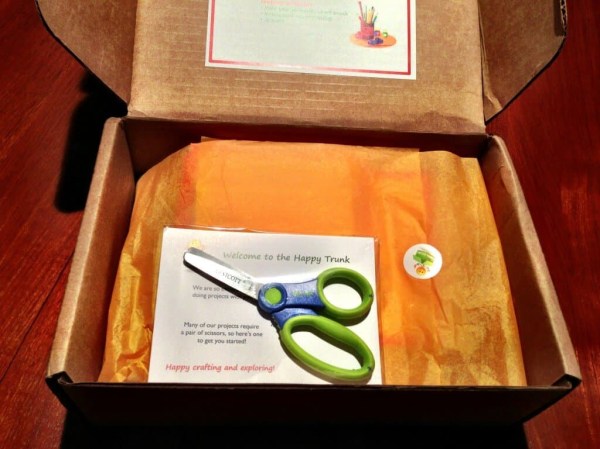 July Happy Trunk: Paint Party
I've never reviewed Happy Trunk before, so I'm not sure if the materials are always used in each project or not. For this box they were! The box contained paint and supplies for 3 separate painting projects!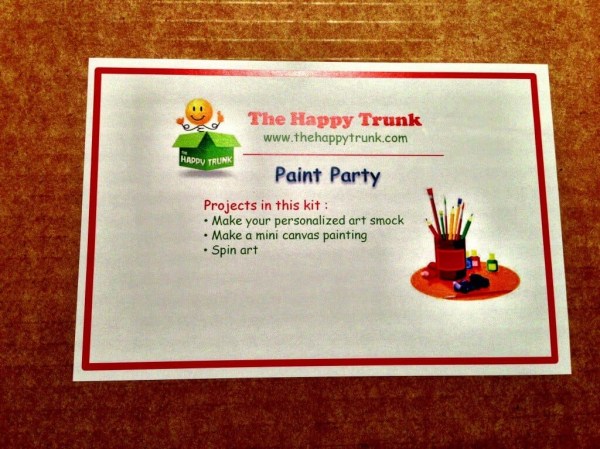 Mini Canvas Project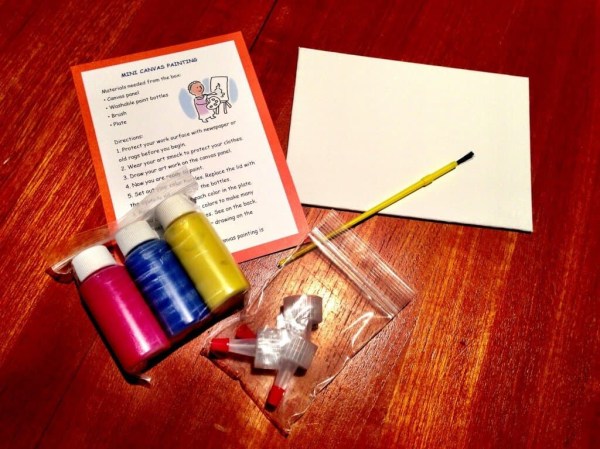 My daughter (4) loved painting on a canvas like a real artist would! Instead of using the paint tray I squeezed paint on the paper so we could use the tray again.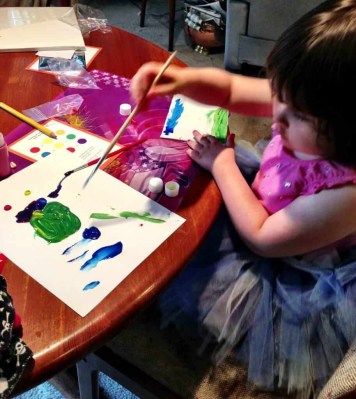 I gave my son (2) some card stock and he gleefully painted away.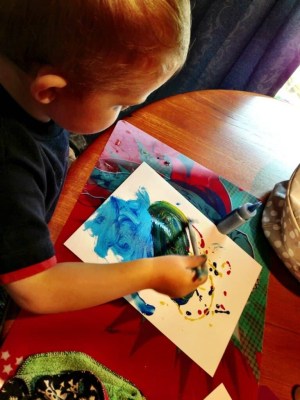 We followed the suggestions for paint mixing.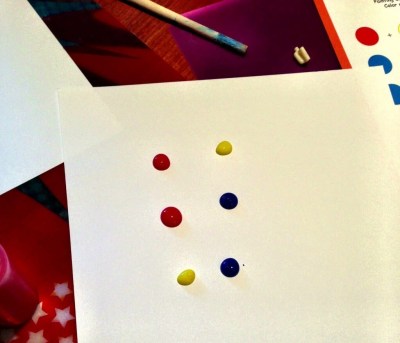 Apron
This project involved dabbing paint onto an apron with a sponge.
Both kids participated in creating this lovely piece of art. It's still drying right now!
Spin Art
This project was our favorite and one of our most-liked projects ever. Happy Trunk sent a wooden top & punched cards to create spin art. Even better – you reused the box to do the spinning in. It was messy and fun and the kids completely marveled at the color mixing. This was a fun project and I'm saving the top to do it again (it's not like I don't have enough cardboard!).
We did add some extra paint to this project, only because I woke up several mornings to painting in progress. The kids went back to this box again & again!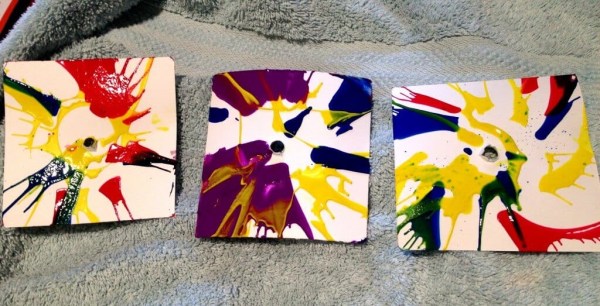 Bonus Project:Artist Trading Cards
My daughter did this project but crumpled them up. She's 4!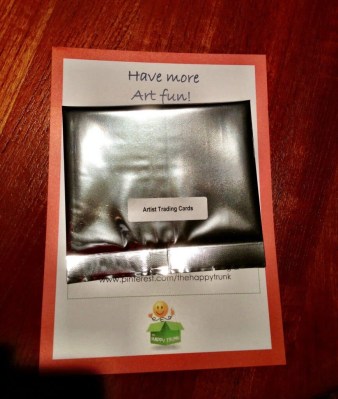 If you would like to learn more about Happy Trunk, with fun projects like Spin Art I recommend giving them a try! Get 25% off any new subscription with promo code SUM25!  We had a fantastic time with our Paint Party!