I thought it would be fun to test out a men's clothing subscription service for my husband. I chose Five Four Club. Five Four Club is $60 a month and it has a points system – there are so many points per item  and the items you get per month are allotted in that manner.  They have a quick sixty second profile so I texted my husband all the questions and photos and he answered them for me.  (This of course took much longer than sixty seconds on my end!)  I should also note that this is technically the July shipment, but I'm certain that I actually received it a week into August!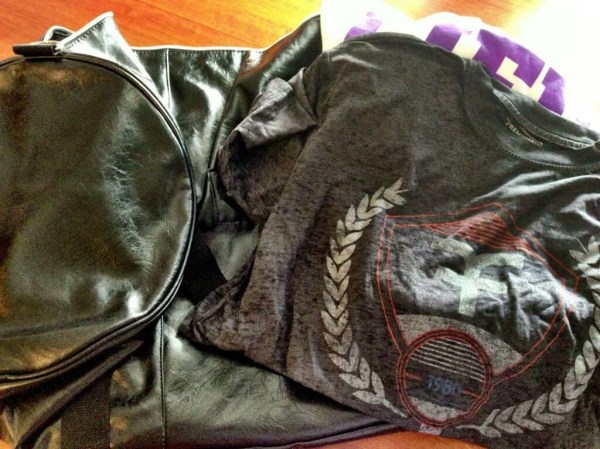 I really liked how the Five Four Club information card looked. It had all sorts of nice sunglasses and belts and interesting things that I thought my husband would really wear!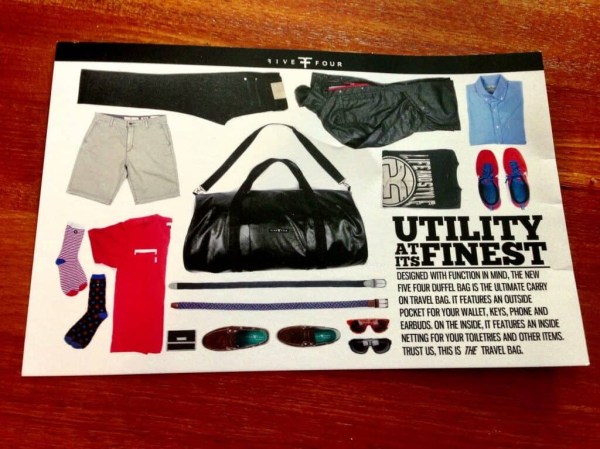 He loves this shirt! It's one of those sort of see-through burnout shirts and it looks great on him. The shirts are so wrinkly because my daughter was very excited about clothes for dad and she carried them around for a day so she could show him on FaceTime that night when we received this (I got this box at the beginning of the month).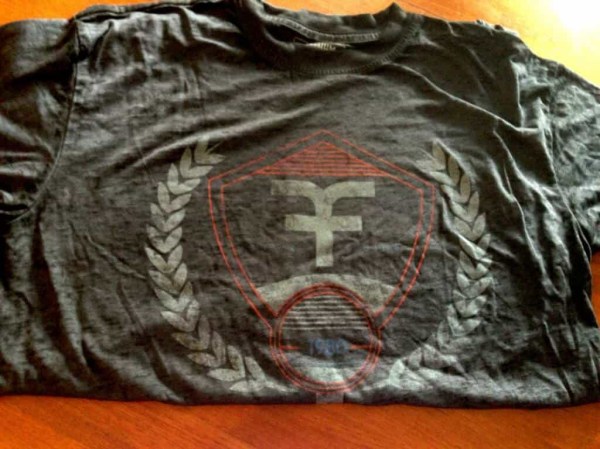 Your Five Four Club subscription box is worth 10 points, and t-shirts are worth 2 points. Here's the next 2 points worth of shirt.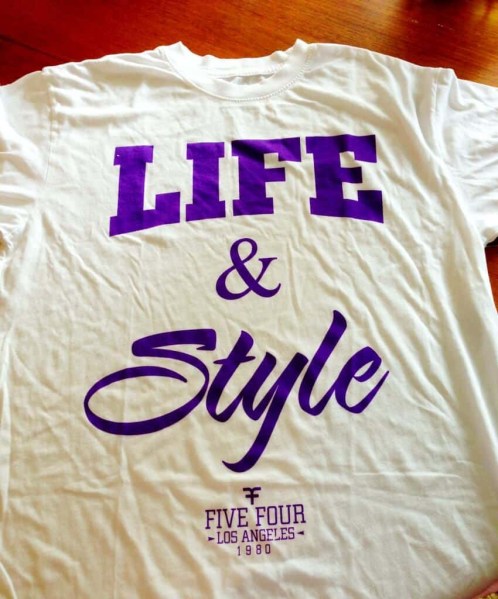 So…. that one was sort of interesting. Normally a shirt you wouldn't like wouldn't be that big of a deal – only 2 points!  The next item we received wasn't our favorite either. I sent an email to Five Four Club asking about how to adjust his profile so he would never get anything like those 2 things again, and they offered me a return! Plus they gave me some pointers on his profile and marked him not to receive bags.  That was pretty awesome! I was going to follow a Pinterest tutorial and cut it up and am a wee bit sad I didn't get a chance to do that.
But I'm really happy with their resolution, which they offered themselves, although I'm sure it will bite me in the butt in the future when they have an awesome bag.  This was far too large for any of his needs, when he travels here he uses a dinky carryon case for a regional jet. Now, I'm sure that they wouldn't let me return things all the time (exchanges are supposed to be for size only), but I'm comfortable with us continuing to test out Five Four Club – they do have great shirts and other items and I signed up based on the strength of other reviews I'd seen.
Five Four Club has a special deal right now – the first fifty new subscribers receive a special limited edition 7″ record from Goodie Mob (with Ceelo Green). This offer has only been up for a couple of days and I'm sure it's still available! I'm excited about next month's box now that we've done some tweaking!