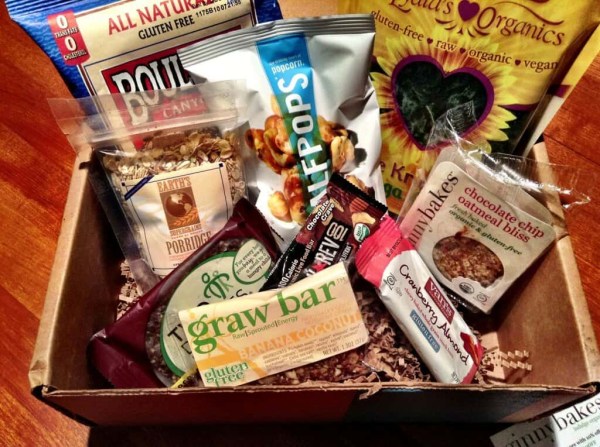 Blissmo is a new-to-me subscription box and I'm very glad I tried it!  Blissmo is a really sort of unique subscription because you purchase a subscription, and each month you select one of the available choices or skip the month. It's $19.95 per month plus $4.95 shipping but you can skip the shipping with a six-month subscription!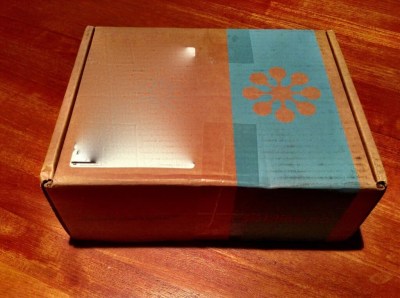 The Blissmo Bites box arrived totally full. Every month Blissmo will have 2-3 options, including food and snacks; skin, hair, and body care; and home & house (cleaning) care!
August 2013 Blissmo Bites Review
There was no information card in this box, which was fine, because it was snacks and everything was properly labeled.
Boulder Canyon Kettle Chips ($1.40). Ummm who doesn't like chips? Anyone? Bueller? Love chips & these are GMO free certified!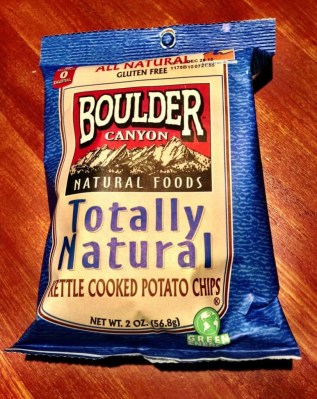 Halfpops Natural Butter & Pure Ocean Sea Salt ($2). Everyone is crazy over this unique snack, which is perfect if you like those crunchy half-popped kernels. I'm not particularly wild over it, but I'm definitely in the minority on this one. It won't go to waste here!
A variety of bars for sampling were also in the Blissmo Bites package.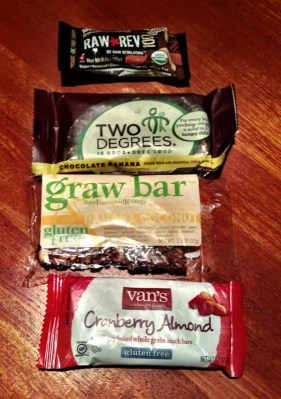 Raw Rev 100 – Chcoolate Crave ($0.85). This was super yummy and I totally enjoyed it. This was a small snack size 100 calorie bar. Neat.
Two Degrees Bar – Chocolate Banana ($2). Really really delicious & every bar sold = a meal for a hungry kid.
Graw Bar – Banana Coconut ($3). Made out of raw, sprouted ingredients and fresh banana. It was insanely good.
Van's Cranberry Almond ($1.6). Made with gluten free oats, flax, cranberries and almonds and full of whole grains! Really good.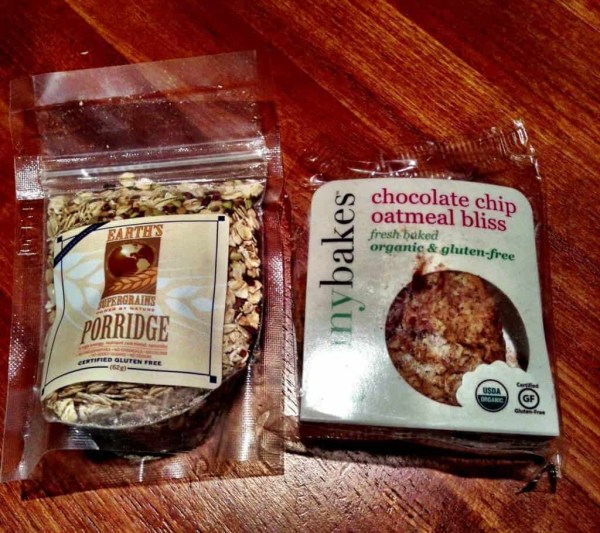 Earth's Supergrains Porridge ($1.15) and GinnyBakes Chocolate Chips Oatmeal Bliss ($1.20). We love oatmeal around here so I was happy to get both these items. The porridge is not just oatmeal though, it's full of all other sorts of ancient grains and quinoa. And cookies? yes.
Lydia's Organics Kale Crunchies Mega Green ($7). These were interesting and fun. Actually I'm sort of addicted to them right now. There's a seed and seasoning mixture on them (the seeds are ground up). The first bite I could really taste the cashews and the flavor seems to change with each bite (cayenne & dill). So unique & delicious!
I have to say that I really really liked this box and loved everything in it. This box was valued at just over $20 and I was pretty happy with this box, though I prefer my snack boxes to not have so much value concentrated on one item (what if you don't like it?). But I think they curated it that way because the Lydia's chips are wicked awesome.  What do you think? Do you subscribe to Blissmo? I'm thinking about it! You can check them out here.