Watanut sent me this subscription box for my review.
Watanut is a new nut-focused snack subscription box with a curated collection of four snack mixes that include nuts, fruits, and granola. The Watanut box is seriously hefty, weighing in at one and a half pounds! Each snack mix comes in its own 6 ounce container and you get four different snack mixes every month. I was definitely impressed with the amount of food that came in this box, and it would absolutely last (if you can control yourself) for the entire month!
I should probably note that we took photos after we scarfed a significant amount of snacks. The containers were totally full.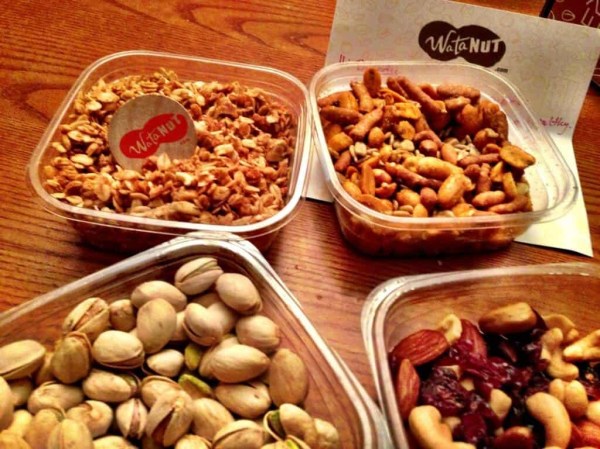 Watanut arrives in this seriously cute box, and I loved the packaging and theming of the box.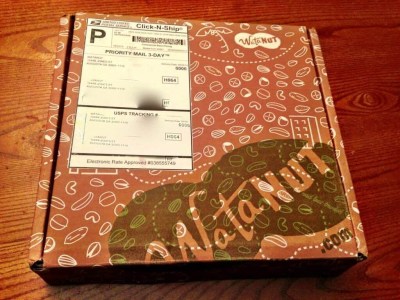 Nice view of the mountains from whence Watanut comes!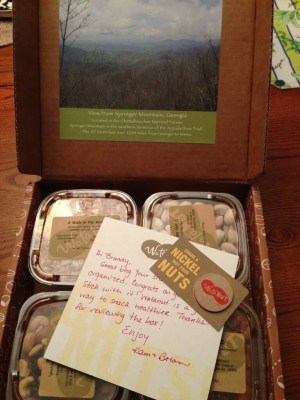 This is a really nice stack of nutritionally dense food.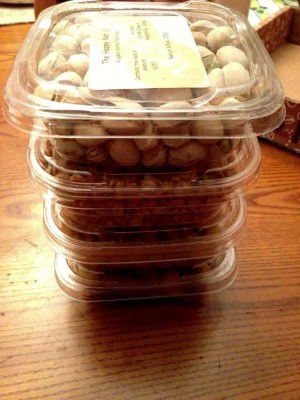 The boxes come with a wooden coin to give to your pals when they beg for your nuts! Make them get their own.
The Subscription
:
Watanut
The Description
: Get a 1.5 pound box of four nut-centric snack mixes delivered every month.
The Price
: $25/month
The Coupon
: 25% off your first box. Use code
GONUTS25
.
August 2013 Watanut
Thru-Hike Billed as good enough to go all the way! And it did, right into our bellies. Really excellent mix of cranberries, cashews, and almonds.
Honey Badger BBQ This one was dan-ger-ous! BBQ Peanuts, honey sesame sticks and roasted sunflower seeds. I knew as soon as I tasted it I'd eat the whole thing. And I did.
The Happy Nut Roasted, salted pistachios. A favorite of ours, these were quality nuts.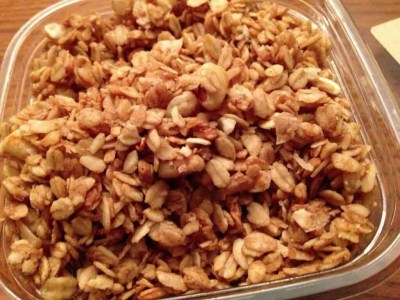 A Walk in the Woods This is a granola mix with honey, cinnamon, cashews, and brazil nuts and would be fantastic on a great tub of yogurt.
I thought that Watanut was a really fantastic box and it would be the perfect shipment for anyone that likes variety in their nut and snack mix selections. I did wish that the box came with nutritional information for each snack mix. We did have one small issue with the containers – my in-laws don't have air-conditioning (nobody has it in Vermont), and as a result, our snack mixes did get a little humidity. This wouldn't be a problem for oh, 99% of normal people.
My kids love nuts and this box was great for the entire family. It's healthy and fun and a tasty treat.