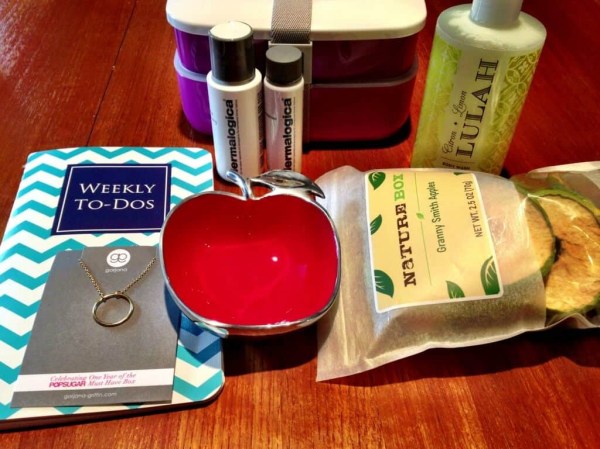 My August Popsugar Box is here! Yes! I have been anxiously awaiting this one even though I found out a few days ago what was inside it. I still love getting my subscriptions! I wasn't totally wild about Popsugar at the beginning of this year and now I love it, it's one of the best subscription boxes out there! Popsugar Must Have Box is in my mish-mash "lifestyle" category of subscription boxes because it has items in multiple categories: home, food, beauty.
I only got my tracking number today and was surprised to see that it was arriving… today! My Popsugar Box left New York Monday, got to Maryland on Tuesday, and made the sloooow handoff to the USPS yesterday. I don't know what's up with that.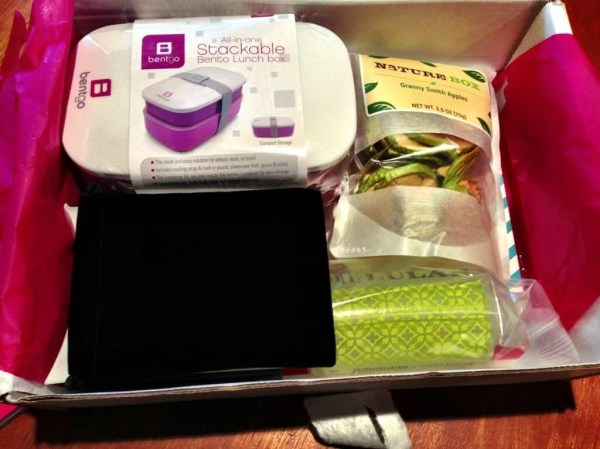 I have pretty much stopped taking photos of the information card in Popsugar boxes because their information cards are so large. However, I thought it should be commemorated as the August box is the Anniversary box.  If you click on the thumbnails you should be able to read everything if you'd like!


And hey, before I start with this review, can y'all please remember to use your BaubleBar coupons? They expire August 15!!! And yes, they do totally work on the BaubleBar Monthly Mystery Makeover although I am crushing on this vintagey bib necklace!
Must Have Home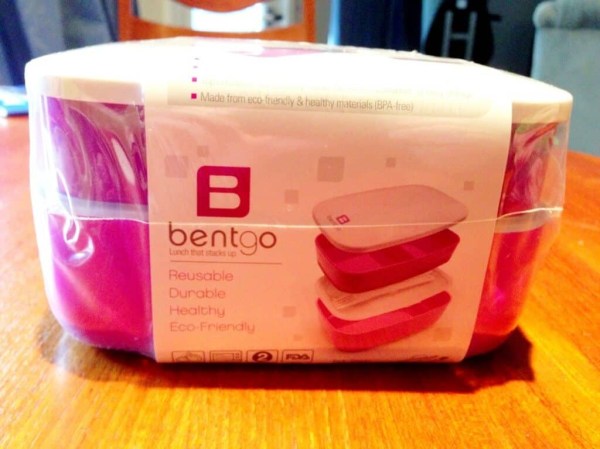 Bentgo – The All-in-One Stackable Lunch Box: This is a great little bento lunchbox with lots of features. I got mine in the pink/purple color, and it's perfect for me!! It's super cute and I can use it to pack healthy snacks when I'm out with the kids. We often leave the house for huge chunks of time and I have to take my food with me! Inside the Bentgo is an offer for a totally free (including shipping) extra strap. The strap was REALLY tight and I don't expect it to loosen any time soon. $15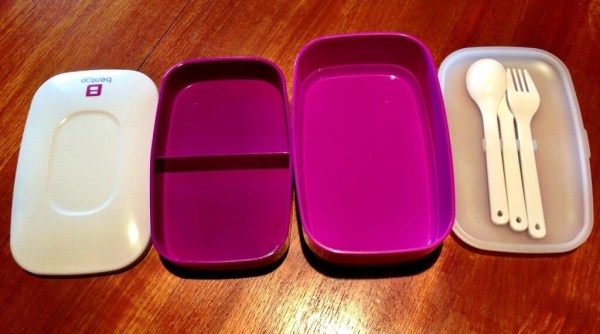 Lunares Apple Bowl: I couldn't find a price on this. This is very pretty, not quite my style, and I was going to save it for a future teacher's gift or something like that (my son's speech therapist will leave us at the end of the year because he'll be going to preschool). But apparently it has a use in our home. He won't give it back! Similar bowls from Lunares go for about $50. (No price available)
May Books Chevron "Weekly To-Dos" Planner: I admit I am usually totally tech-based for my to-dos. But my to-dos have shifted radically and I find myself using paper more and more (I have a whole custom planner that I use to keep track of all my blogging stuff. I have to in order to keep on top of all my subscription boxes!!). This is in "Kappa Kappa Gamma" Chevron and my only sadness with this planner, which I will use the crap out of, is that it's not in Kappa Alpha Theta anchor!! $17 and I got a unique code good for $5, $50, or $500 on the May Books site. It was the $5 option. Sadness. Fun idea, wish that they would have given $1o or $15 to everyone.
Must Have Beauty
Lulah Body Wash – in Citron: I was somewhat hoping for Magnolia Fig (I'll have to try that sometime), but I think this is better for me. I love fresh scents in my bath & body products and this is a great lemon scent! It will be super-refreshing for a shower after getting sweaty in this heat!! $12.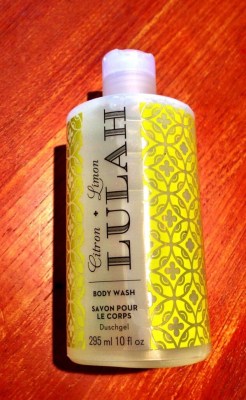 Dermalogica Precleanse & Special Cleansing Gel: I had to look this up! Precleanse? It's an "oil-busting emulsifyer" to get everything off before you use your cleanser. The Gel is a gentle foaming cleanser. I'm a bit skeptical as to why I need two, but I will give this a try for sure. $20. I also got a unique code for 35% off at Dermologica. $20
Some coupons
These were non-unique coupons – plus PSMH's current giveaway.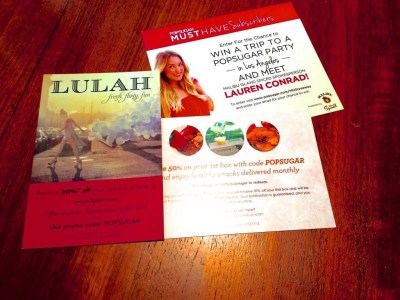 And of course…. the
Special Extra
NatureBox Dried Granny Smith Apples: The kids knew exactly what these were and dug in right away. Code for half-off at Naturebox, but for new subscribers only. I hate that. I really do. So the Apples were well-received but the code was valueless to me.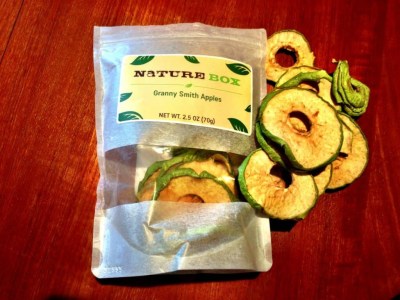 Must Have Anniversary Gift
Gorjana Open Circle Necklace: This necklace is pretty much the classic G&G necklace. It's very pretty and delicate. I ordered rose gold hoops from G&G with my code from a Popsugar box a couple months ago and have been totally happy with them! $65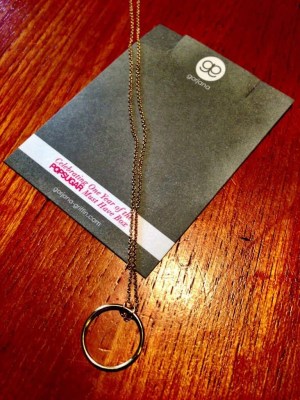 The value of this box was an astonishing $179! I am so thrilled with my Popsugar subscription and definitely very very happy with the August Popsugar Must Have Box!
DEAL: Save $20 on your first box with this link and coupon code MSA20
Don't forget to check out all of my Popsugar Reviews!
Giveaway
Now, not to disappoint any of you that have already entered, but my giveaway is not for the August Popsugar box. I only get one of each box unless someone sends me an oopsy. It's for the Fall Special Edition Box!!! I ordered two! There are a bunch of silly entries that nobody ever uses, but the bottom line on this one is that you have to complete one of the first set, then you get access to other really silly entries, none of which you have to do!  For everyone that has entered, I added a sweetener for referring friends – a $10 Julep gift card! Go here to enter the giveaway for the Fall Popsugar Box! (whoops, sorry I forgot this before!!)