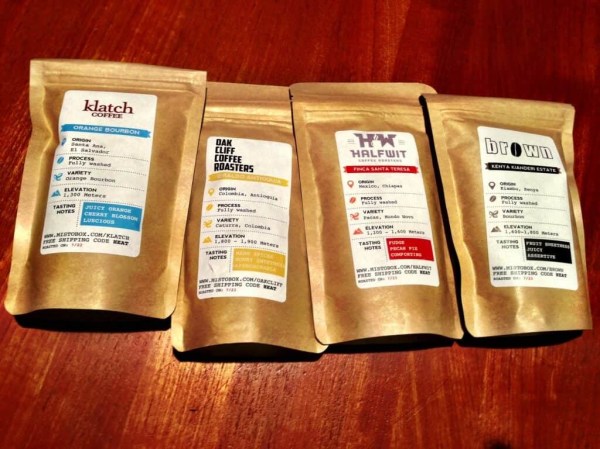 August Misto Box arrived a few days ago – no rush, because it's for my husband as usual! I love getting him this special treat! I had it sent here but it missed him by a day (not Misto's fault, I just wanted it to be here as a surprise).  Misto Box sends 4 curated coffees every month along with tasting notes for just $19.

I really love the packaging and presentation of this box! This is whole bean coffee, so you'll need a grinder. I just think this box is wonderful to open for any coffee lover.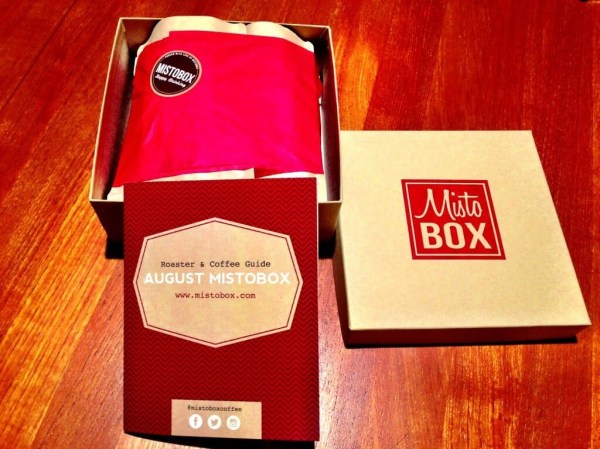 For August, Misto Box sent the following coffees:
Kenya Kianderi Estate
Mexico Finca Santa Teresa
Colombia Giraldo Antioquia
El Salvador Orange Bourbon
I know he'll love the Mexico Finca Santa Teresa (pecan pie flavors!) but he always enjoys sampling each coffee and actually sends me text messages asking when he can get another Misto Box! If my anti-shopping husband approves, you will too.
Each coffee is typically 1.75 ounces, but you can double that for $30 per month and get tons of great coffee to enjoy each morning from Misto Box!