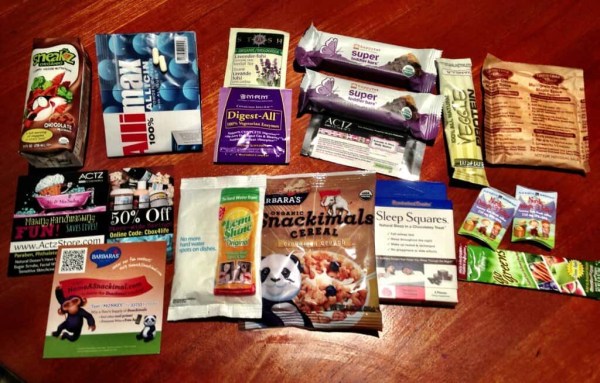 August Conscious Box landed at my door today! I didn't want to wait to open it, but I didn't want to let this review sit around forever (I have a ton of other subscription boxes waiting for reviews), plus was super duper lazy tonight, so I did a quick just over 4 minutes video review!
I have a year long subscription to this one and I got two last month, so I thought this was a great alternative to just skipping it entirely. I look terrible, I sound funny, but I did it!! And I was brave enough to do it without makeup. I told you I was feeling lazy!
http://youtu.be/NCR1a8GP0XU&rel=0
And of course I have coupon codes for you, as always! Use FIRSTBOXFREE or GETAWAYFREE to get your first Conscious Box free, pay $7.95 for shipping. And buy 3 months get 1 free with code 1MONTHOFF.  Get Conscious Box 3+6 month subscriptions 40% off at Educents. Exp. 8/19.  And I hear you can also use code FREEBIE for half-off. And the reason why I give you all the codes I have is so you can try the very bestest one for you and if that doesn't work, try the next! If you sign up, let me know if any codes didn't work! Visit all the green boxes I have right here!