10 Storks is a new pregnancy and maternity subscription box! No, I am not pregnant! In fact, I just sold the crib & high chair this week! (Virtually guaranteeing I'll be pregnant next week, right?!) 10 Storks offers 10 boxes for newly expectant mothers – subscribe to 9 and the tenth, which is for the baby, is free! What a sweet gift!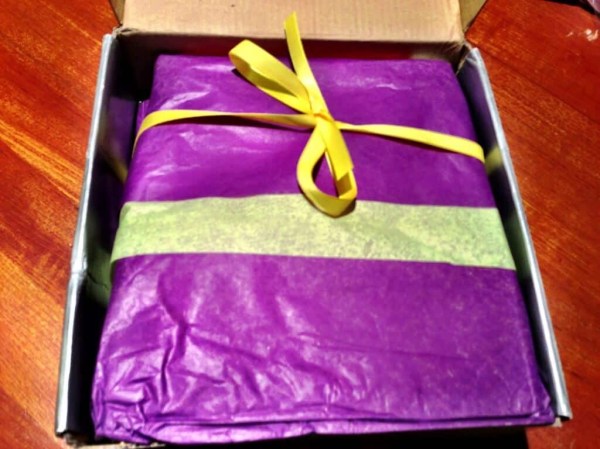 Every 10 Storks box is $40 and is uniquely tailored for that stage of pregnancy. You get wants like chocolate and tea and needs like prenatals. 10 Storks also offers a pregnancy survival kit for $60 – all their best items in one box. It arrives in a nice silver box and the inside is beautifully wrapped.
10 Storks Review: Month 2
Inside a 10 Storks box you'll find an information sheet with all the details on the products inside and information on your second month (click the picture to see it bigger!).
In your second month you start feeling the burn.. The heartburn. Inside 10 Storks Month 2 are an array of items to help with that.
Tums – an essential! ($4)
Earth Mama Angel Baby Organics Heartburn Tea and Morning Wellness Teas (5 each). Great to settle your tummy or keep the heartburn away. Both are caffeine free. And organic of course! The heartburn tea is mint and the morning wellness tea is ginger mint. ($2)
Newman's Own Peppermints (these were really fantastic!). ($2.25)
You also start feeling a little drab. You're tired. And cranky. 10 Storks sent
Chi Enviro S4 Firm Hold Hair Spray: to keep your 'do set when you get all sweaty
Chi Infra Shampoo & Treatment.
Chi Infra is a product line that uses silk molecules to strengthen your hair. It's paraben free, super important for preggies! ($10)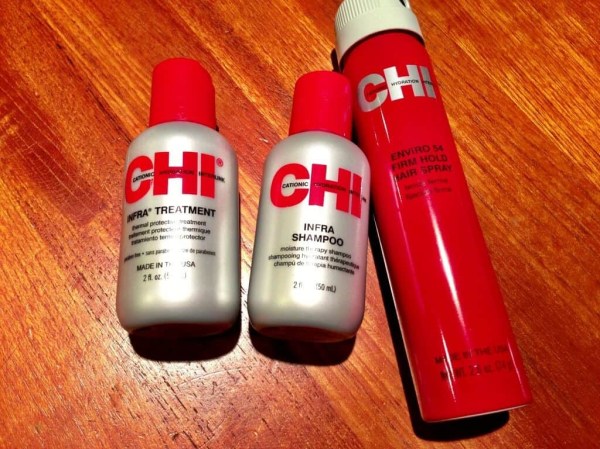 And Mambino Organics Youth Glow & Oh baby! Belly Butter samples. Mambino is 100% pure and certified organic & vegan. What a great choice! Both these products also had rosehip, sea buckthorn, tamanu oil, sweet orange oil, and lavender oil. The face serum smelled absolutely wonderful and is made with hazel and evening primrose oils. The light citrus scent was revitalizing and made me feel great. Sometimes I say I don't like fragrances on my face but I enjoyed this one — probably because it's all natural. I'm a huge proponent of face and body oil to keep your skin supple.
The body butter was extremely thick and rich and contains organic shea butter, mango butter, cocoa butter, olive oil, and mandarin oil. It has rosemary and calendula extracts. Calendula is a healing plant and really does work. This line was so unique and such an awesome choice. I'm impressed with the curation! How did I never hear of this line? Because I didn't have a pregnancy subscription box. 
There's also a full-size moroccan clay renewing face scrub to cleanse with moroccan lava clay, rice bran, rose petals, and lemon grass. This is in powder form and you make your own scrub in your hands. Neat! I'm excited to try this one out because Mambino says it helps with hyper-pigmentation and I have pregnancy related melasma (spots above upper lip). ($14)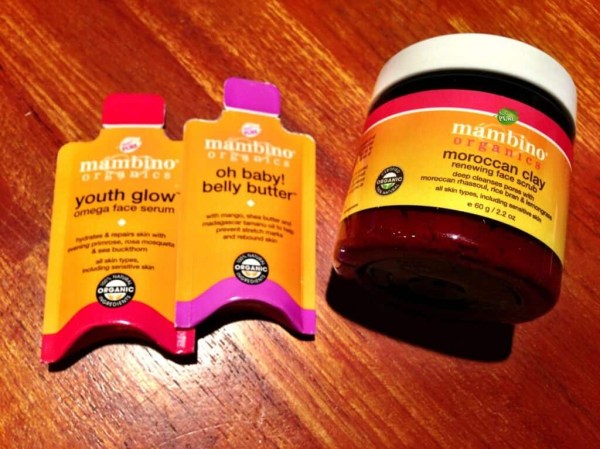 Finally, some connection time for the pregnant mom & new baby.
Oh, Baby, the Places You'll Go – to read to baby in utero. This has lines like "the words I am saying you hear in your heart, and know that I wish you the very best start." If I was pregnant I'd be all weepy. This is a keeper and my kids loved reading this one! ($6.30)
Gaiam Summer Sanders' Prenatal Workout – safe for each trimester. Whether it's your first baby or not, pregnant moms need to stay in shape & follow pregnancy exercise guidelines. Having a workout DVD to take you through the ropes is a great idea! $12

I thought the 10 Storks maternity subscription box was lovely and would be a great gift for a pregnant friend or family member. As much as I love subscription boxes, I love them for pregnant women even more. You don't have to worry or fret about what to buy or what to try.This box was thoughtful and tailored for early pregnancy, when it's still mostly about mom and what that little bean is doing! You can find 10 Storks and get a box here.