Do I need to tell you to avert your eyes if you find this objectionable? If you're in Feedly, just hit "J."
It's a secret what comes in this box. Comeon. I can't even ease into it. It's called SecretSexBox. SecretSexBox (which I think is also called BetterSexBox, but we'll go with Secret) is a monthly subscription of a toy or other item (could be a DVD or other "activity") plus samples. Whooo.  It's for sex. If you wanna get more specific, it's for couples looking to discover new pleasures together.  SecretSexBox is $20 per month but you can get your first box for $5. For that price, I had to try it.
Everything came wrapped up in these cute little brown wrappers. I thought it was both appropriate and adorable. And of course my interest was piqued!
If my husband had been around when I opened it, it would have been fun to open it together.  Instead I opened it while my kids watched Disney Junior. Hee. 
July SecretSexBox
When I read this card, my first thought was OMG OMG OMG OMG. SecretSexBox's theme for July is "Ice, Ice Baby." I should have been warned, because their website specifically says, "[one] month may prepare you for a hot summer with cooling gels and icy toys." And that's what we got people.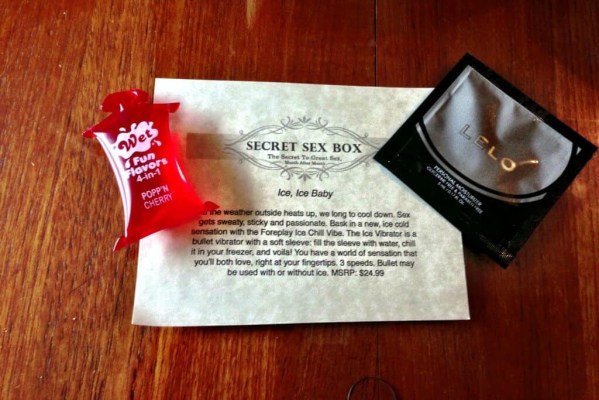 The samples here are Wet Fun Flavors Popp'n Cherry and Lelo Personal Moisturizer. I was impressed to see that is is paraben free. Because you're not really wanting to put parabens all over your parts, right? So I thought that was a great idea. You'll be delighted to know you can buy a giant bottle of this stuff on subscribe & save.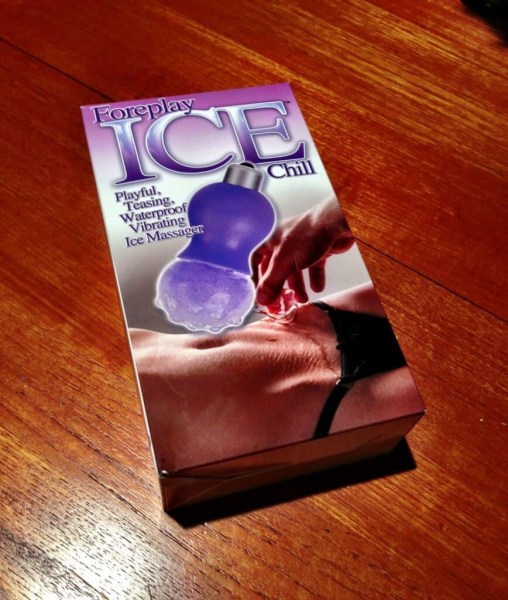 OMG.I just about knocked out when I opened that package. Dude. It's an ice vibe. A vibrator made out of ice. Teasing? Torture more like it.  You fill up the hollow silicone part with water, stick the purple thing in, and place the whole thing in the freezer. Well, it's why we get subscription boxes, because I'd have never picked this device to purchase myself. Brrr.  You can see by the ice crystals it's cold.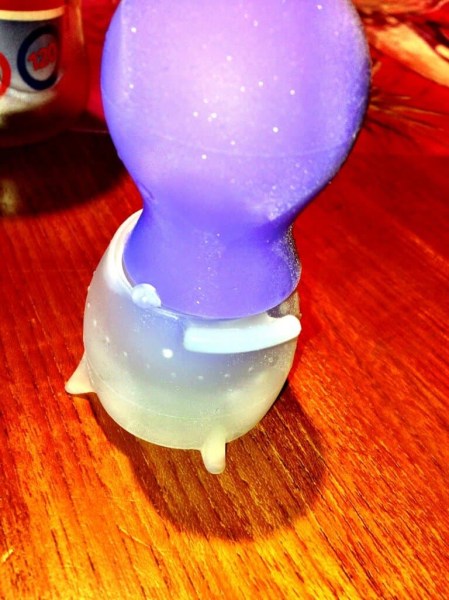 And voila! It comes with a bullet that you insert inside the purple part and it's yours to tease/torture your partner however you wish! I would have never ever thought I would own a vibrator made out of ice. But I do. I liked how this box is budget-oriented – and provides a new fun activity that I certainly hadn't tried before. The retail value of the Foreplay Ice chill is right around $20, plus you get samples, shipping, and the curation. This is a great way to get something new and get you out of your missionary/comfort zone. Check out SecretSexBox and get your first one for $5! Every month is $20 after that. I might not get it again next month, but I'll definitely go for it again in the future.
pssst I changed the time on this post, sorry if you got it twice. I didn't want the link to it to appear on the kids subscription box review that I posted right before it!