Lots of nail polish box news today!  So a brief round-up is definitely in order. First..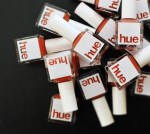 Square Hue is offering your first box for $14.99.  As this box is typically priced at $21 per month, it's a great buy.  Square Hue is an excellent choice if you just want polish and nothing else. There's nothing to do, no profile to select, just subscribe and get your polish!
Bondi – the maker of the polish that was supposed to be in the June Dallas Shaw Glossybox, is introducing their own subscription box! Bondi's box will have three Bondi polishes, a deluxe beauty gift, and membership privileges for $19.99 per month. Subscriptions will run month-to-month as well as 3, 6, 9, and 12 month-long subscriptions (hopefully for a discount?).  Signups start in a couple days. August is a mystery box.  September will be a preview of Bondi's Fall Collection.  After that each box will have subscription-exclusive colors.
And of course, don't forget to shop your Julep secret store if you got the July Julep Maven box this month! Here's my review of the Julep July Bombshell box!
What nail polish box(es) do you have planned for August?