My 31 month old boy's July Stork Stack came today along with a whole mess of boxes. Looks like we are going to have a busy week! I love getting baby and kids boxes, the kids get so excited! If you want to check out Stork Stack and get your first box for $10 off, go here and use referral code 208CDC00!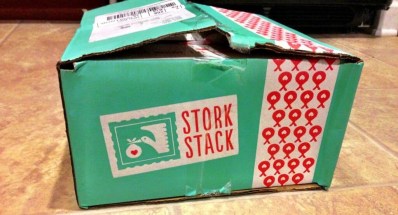 The theme for this month's Stork Stack was "Ready, Set, Summer!" This was pretty similar to the June Bluum theme and to the June Citrus Lane box, but with some unique items designed to enhance the fun and feel of summer.
July Stork Stack
Baby Banz UPF 50+ Reversible Bucket Hat  $19– I loved this cute sun hat, and especially liked that it had a velcro closure to tighten it against your kid's head. No chin strap! Thrilled we didn't get a crazy camo print (camo just… isn't my thing!)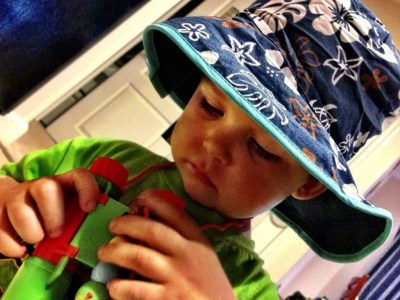 Melissa & Doug Happy Biddy Kids' Binoculars $7 – Thrilled to get these! We have the Fisher-Price Kid Tough Binoculars (now unavailable), and yes, we need two pairs for treasure hunts, nature activities, and pirate role play. Hooray!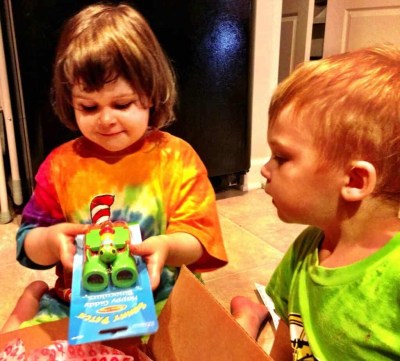 Child's Play International: My Grandmother went to Market $12 – This game says its good for developing language skills…. but my son doesn't really talk yet. He can remember everything (don't ask how I know, he just does. you should see him do a puzzle the second time around!).  But he can't say "camera" or bottle."  Perhaps in another year when his word fluency increases.  

Bitsy's Brainfood: Chocolate Orange Beet Letter Cookies $2.50 – Love that these were letters and a unique flavor and have Omega-3! Bitsy's has a super adorable website with printables that you should check out!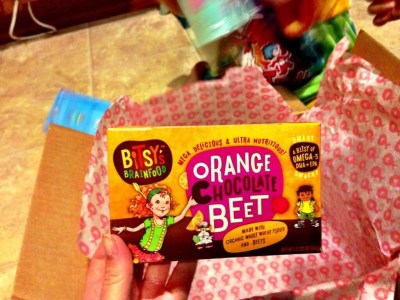 You can get these on Vine.com! I order from Vine.com & Soap.com and all the other Familyhood sites a ton because it's easier and less expensive than grocery delivery.  Use code Mommysplur (that's right, no "ge"!) for 20% off your first order on each of the Familyhood sites. The cookies were all gone very quickly!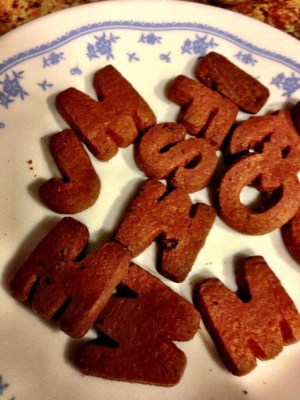 Supergoop Sunscreen – 5 sample packets. I wish there was a whole tube of this included! Nevertheless I tucked these into my stroller console because sometimes I'm stupid and forget to slather up my extremely white children with sunblock before we head out.  This is available in a totally gigantic container on Amazon or in smaller sizes from Soap.com & Diapers.com (also Familyhood sites, see Bitsy's notes).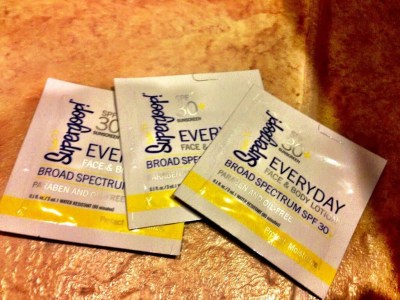 I loved the focus on sun protection in the July Stork Stack, just wish we got a little more sunblock! If you want to explore Stork Stack and get your first box for $10 off, go here and use referral code 208CDC00!  Thanks!
Stork Stacks are $28 per month and kids aged 3rd trimester 🙂 to third birthday get stacks designed just for their age.  Since E is already 2.5, guess we only have a few months left of this one! Can't wait to see what's in the August Stork Stack!